Paso Robles Girls Softball League is a recreational softball organization that prides itself on providing the fundamentals of softball to girls ages 4 to 16 in the area. PRGSL's mission is to provide a positive experience and have fun while learning the fundamentals of girls' softball. PRGSL is proud to be the only softball program in Paso Robles approved by USA Softball, the governing body for softball in the United States.
PRGSL participates as part of USA Softball of Central California, District 5. Games are played in Paso Robles, Templeton, Atascadero, San Luis Obispo, Los Osos, and Morro Bay. Practices start the first week of February, with games being played from March through early May. In addition to the recreational season, PRGSL also offers All-Star Teams who participate in tournaments from May-July and beyond.
Practices will be held only twice a week during the preseason and then drop to once a week during the season. Games are played once during the week and once on Saturdays.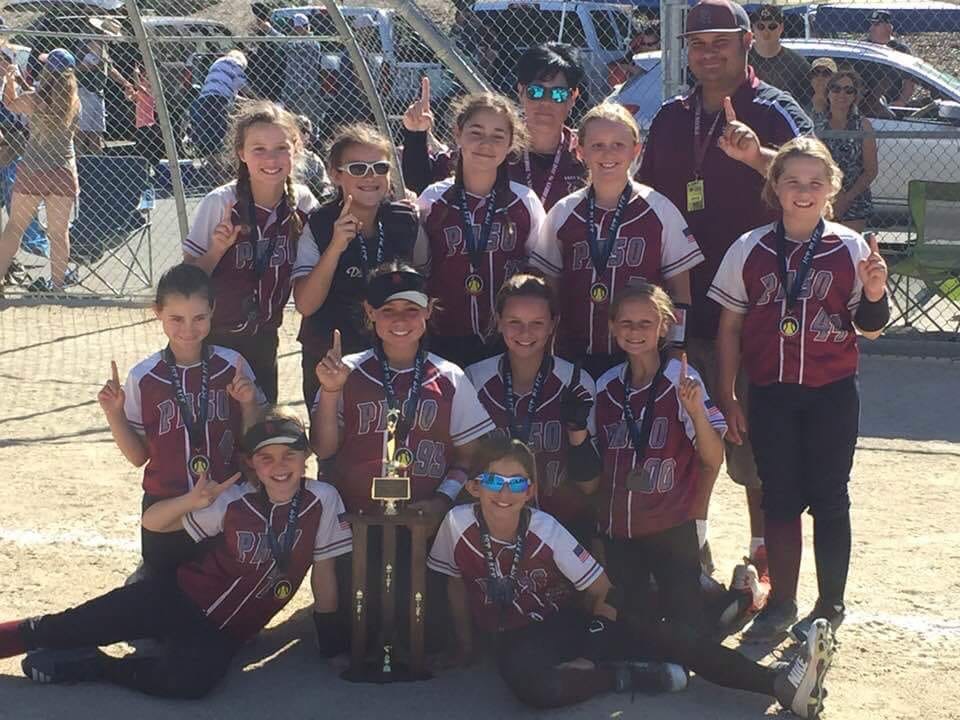 PRGSL offers access to the game for only $180 per player (with a $10 discount provided to siblings and/or 6u division). This includes a jersey, field usage, and all umpire fees, as well as entry into our midseason and end-of-season tournaments.
advertisement

Online registration is currently happening at prgsl.org. PRGSL All-Star teams are consistently amongst the most competitive programs in USA Softball of Central California regularly qualifying for State and National Championships. In 2019 PRGSL teams took top spots in the 8u and 10u divisions while the 12u team captured the Central California Championship.
Sign up online now or come to walk-up registrations on Jan. 11 from 9 a.m. – 12 p.m. at Centennial or Jan. 15 from 5 p.m. – 7 p.m. at Barney Schwartz Park.