Paso No. 1 Patricia Slason Advances to Day 2
SAN LUIS OBISPO — The Mountain League girls tennis tournament was held at San Luis Obispo High School on Oct. 16 and 17 and the Bearcats and the Greyhounds each had six girls advance to the second day and keep alive their hopes of advancing to the CIF Central Section championships.
Both Paso Robles and Atascadero had girls seeded high enough to earn a first-round bye in the Bearcats Patricia Slason and Atascdero's Anneline Breytenbach who earned a No. 2 seed by finishing her regular season with a 26-1 overall record, her only loss coming to top-seeded Peyton Dunkle of Arroyo Grande.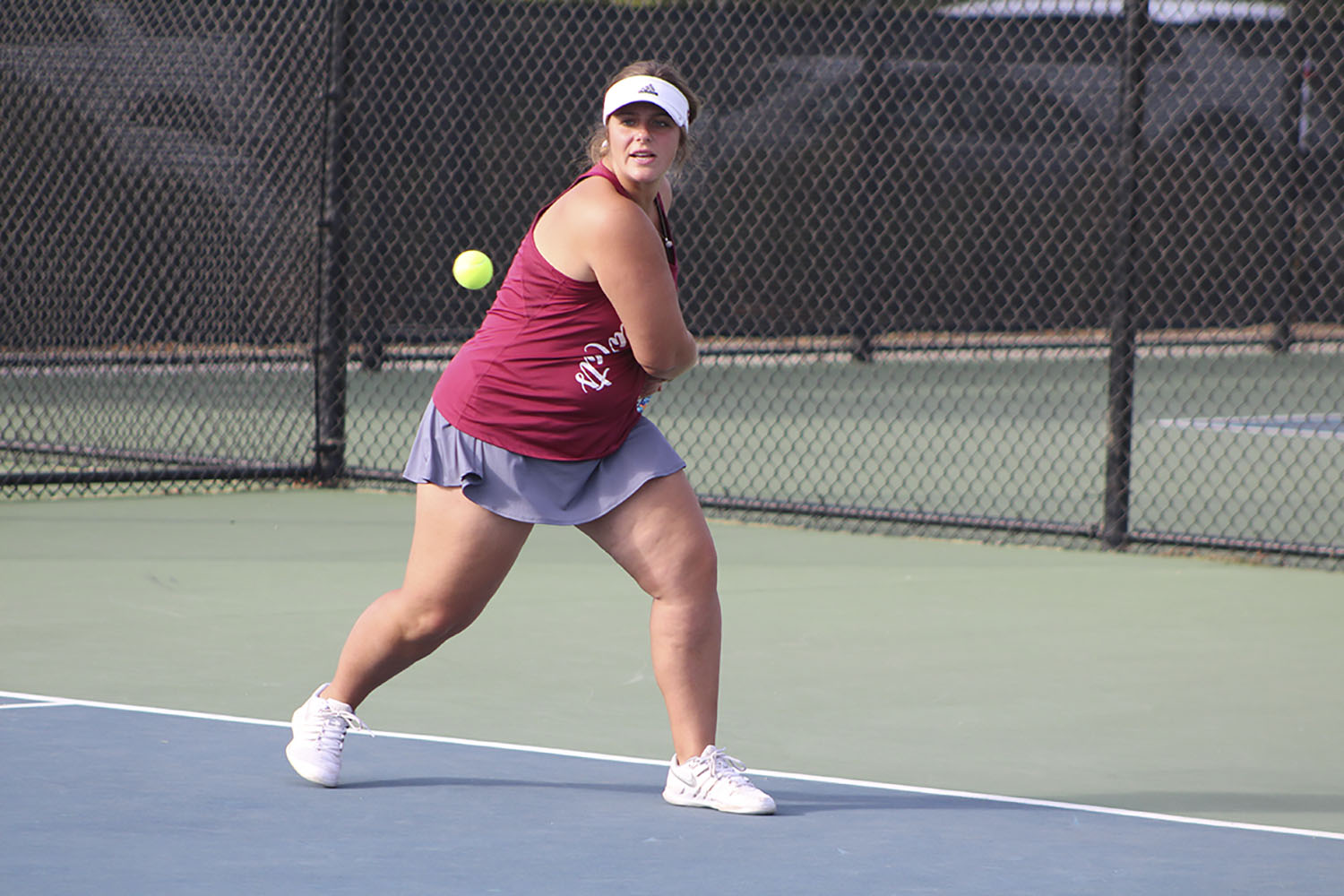 Breytenbach had the advantage of resting her legs in the first round and faced Paso Robles' Cahryn Payne in round two after she battled it out with AG's Olivia Theaker, winning 8-5. Breytenbach cruised into the next round as she did all season, winning the matchup 6-0, 6-2 and facing Hannah Minnery of SLO in round three, who was also the recipient of a first-round bye. Atascadero's No.1 played even better in the third round than she did in the second, retiring Minnery via a win of 6-0, 6-0 setting up a matchup with St. Joseph's Emily Wilson, the only other girl not named Dunkle to give her any trouble this season.
advertisement

Wilson fought longer and harder than any before her but Breytenbach's skill was too much as she again won without much of a scare, setting her up for another big match with Dunkle in the championship.
However, while Wilson was not able to upset Atascadero's No. 1, she was able to make her run and tire her out just a bit before heading into her last match, which looked to play a major factor.
It was the match that everyone wanted. Breytenbach knew what she would need to be at her absolute best to beat the lefty from AG but she didn't have it as the singles title will stay in AG for at least another year.
The two unquestioned top players in the league battled and had several long, dramatic rallies that ended in applause from all in the audience but in the end, Dunkle was too strong.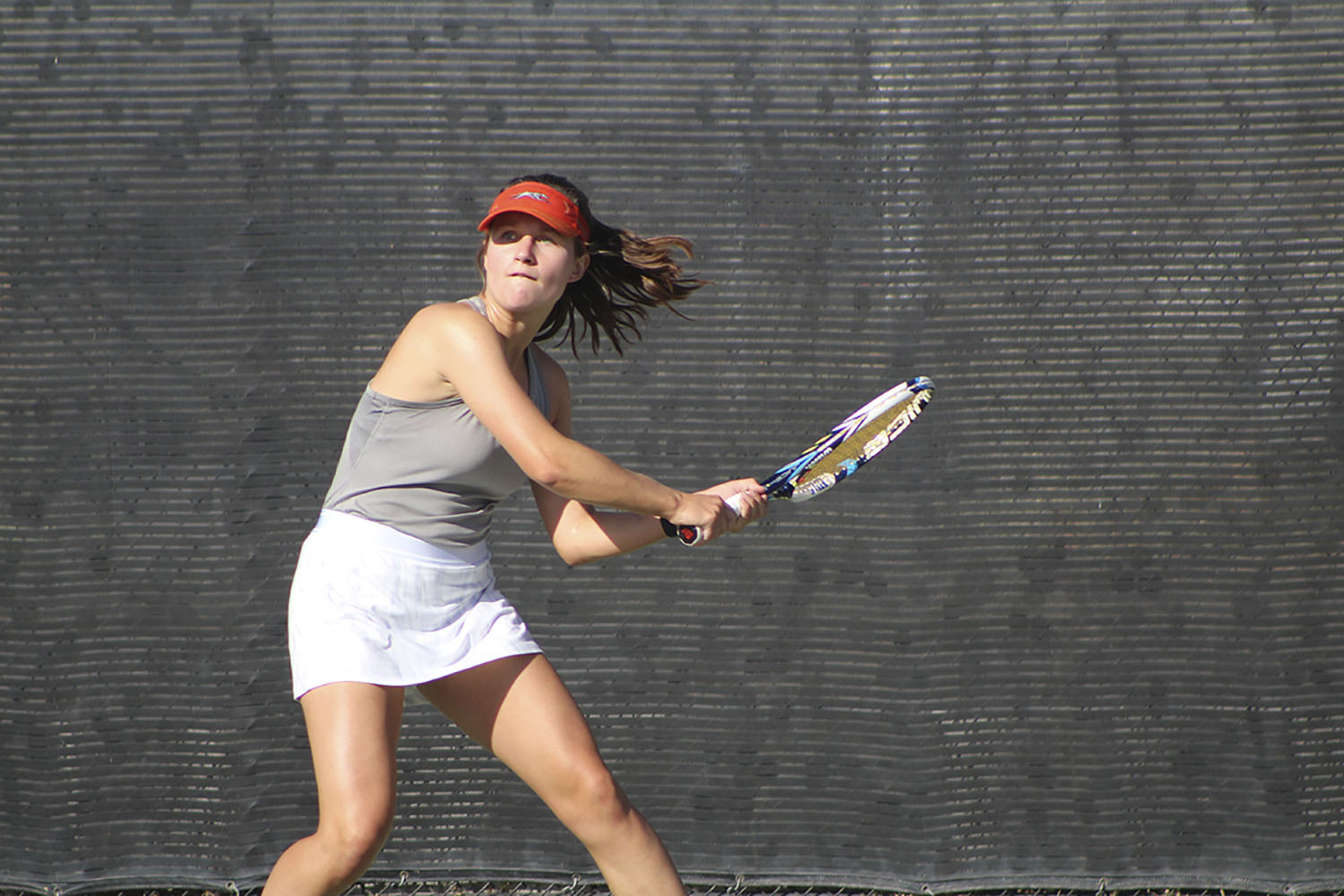 Paso Robles' No. 1 Slason also earned the advantage of taking off the first round on Wednesday but unfortunately for her, so did her opponent, Audrey Silberger from Arroyo Grande. Slauson and Siberger were about as evenly matched as two girls could be and split the first two sets, each winning 6-4 before heading into a tiebreaker. Both girls continued to battle knowing that the winner of the match advanced on to day two — even if that meant a matchup against Dunkle. Slason persevered 10-4 to advance to day two.
Slason has played as the Bearcats No. 1 singles player all season after playing in Paso's No. 8 spot a year ago.
"She is my team captain, my number one and that is difficult," Paso Robles head coach Laura Clowes said. "Because she was my number eight on the ladder last year and to step up to play the numbers in a really tough league. So she has had a difficult season because of course, she plays the best player on the other team every time but she plays both singles and doubles."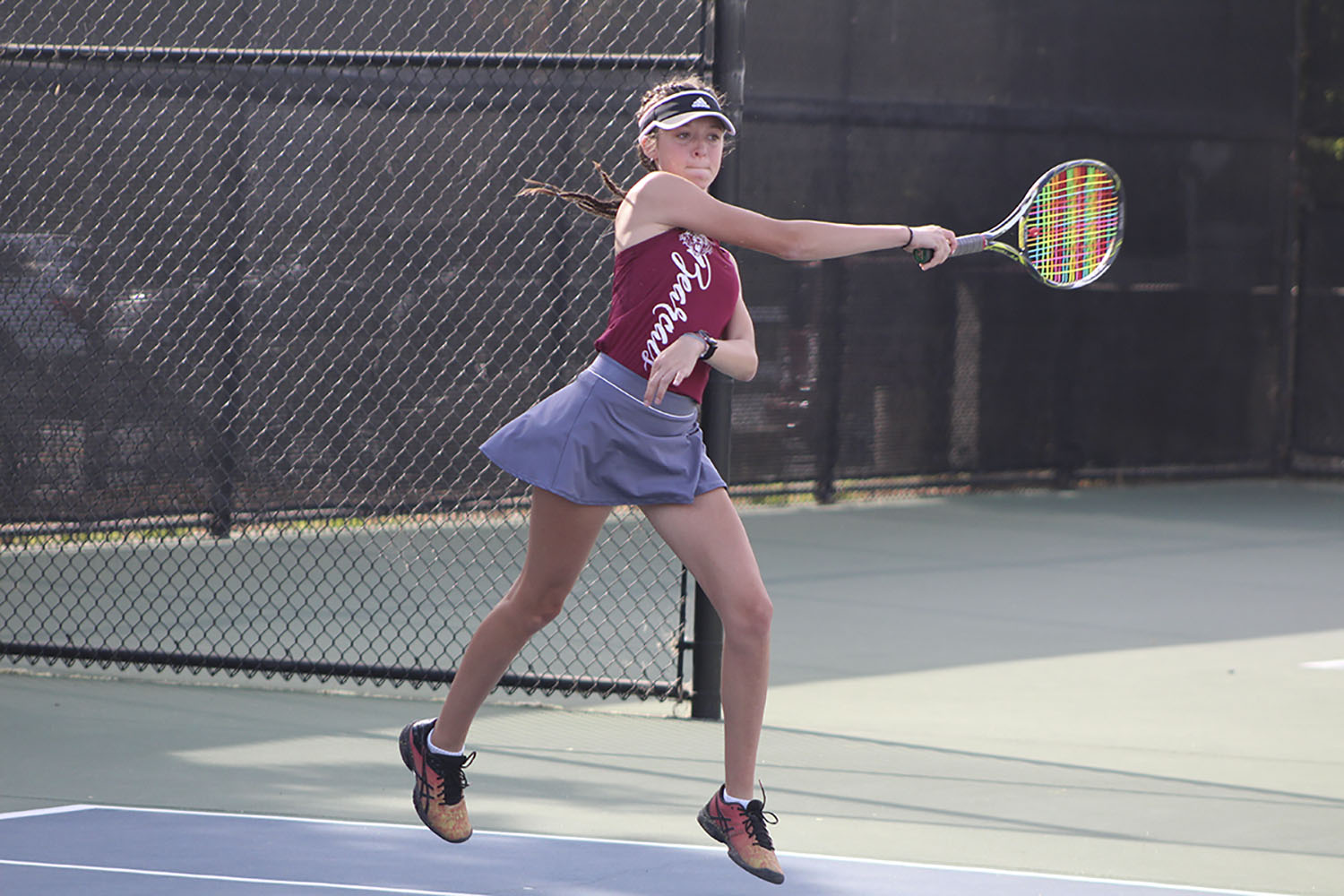 While Slason had a rough time playing singles this season, she excelled in doubles with her partner Kyla Enos and hasn't let the singles matches get in the way of her enjoyment this season.
"Whether I took the win or loss as a singles player it was always nice to go back in doubles and take a win but I definitely loved being No. 1 this year," Slason said. "And I think it was an awesome opportunity, honestly. I feel so fortunate to be able to make it to day two. Granted, I'll take seventh or eighth, but it was still awesome to see all the competition out there and it was a lot of fun."
After Slason defeated Silberger, she faced St. Joseph's Shianne Gooley who entered the tournament as the fifth seed and lost 6-2, 6-0.
With the Mountain and Ocean leagues officially decided, the top six seeds from each league will now meet up in an area tournament to decide who will be advancing to the CIF Central Section championships. Atascadero's Breytenbach will be representing Atascadero and is expected to end up in the area final against Dunkle. Slason will be an alternate for the area.