Event raises unprecedented funds, thanks to local businesses and generous donations
PASO ROBLES — In its third year, the Paso Robles High School Bearcat Boosters Cornhole Tournament turned out to be one of the highest-earning fundraisers in its history on Saturday, May 13.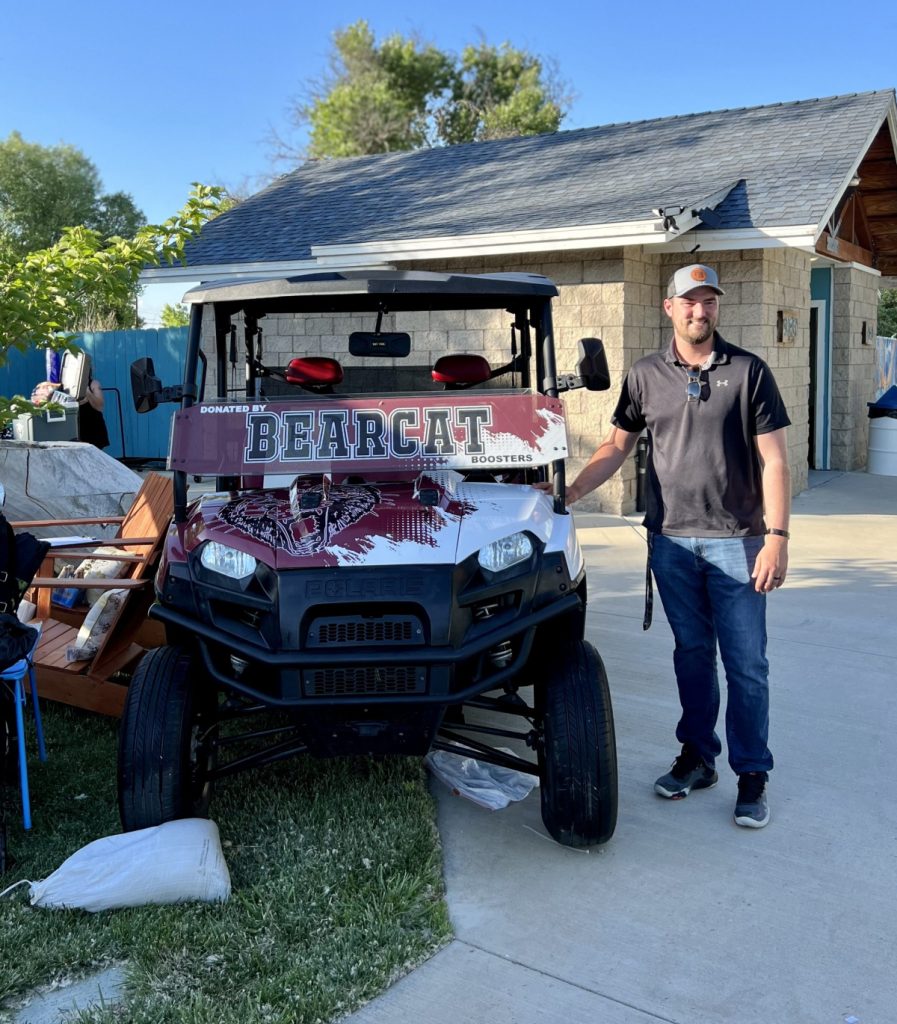 Held at the Ravine Waterpark, the Boosters welcomed new activities to this year's lineup. Ryan Bueter and Donny Scott debuted at the event as the "Killer Dueling Pianos." The two donated all of their song request tips back to the Boosters, adding an additional $800 in profit. The generosity of the community did not stop there. Etto Pasta made and sponsored dinner for the event, while Hope Family Winery sponsored the music.
Bearcat Booster member Bridgette Griewank tells us that while they do not have the final profit tallied up, "Between Etto pasta and Hope family winery, they made it possible for this to be probably the biggest fundraiser that I know of that the boosters have ever profited off of."
"I was speechless when they offered that," added Griewank of Etto and Hope Winery's donation.
Last year, the Boosters raised $8,000 with their cornhole fundraiser. Griewank estimates they profited twice that amount last Saturday. All profits raised by the Boosters go directly towards supporting all Paso Robles High School athletic programs. The big reveal at the event this year was a custom Bearcat Polaris gifted from the boosters to the PRHS Athletic Training in thanks for taking care of all the student's health needs.
Roblan of the Year and Ravine Waterpark owner Brett Butterfield again donated his venue to the Boosters.
"He is amazing for this community," said Griewank, thanking Butterfield and his staff. "I cannot thank him enough for everything that he has done for us."
Twenty-five teams competed in the cornhole tournament last weekend, which is the maximum amount of teams they can hold due to the schedule of the day, according to Griewank. Annual cornhole prize sponsors were thanks to Cindy and Jennifer Altemeyer. Taking home the winning title were some familiar names:
1st Place Winners: Steve Smith and Kirby Walton (two-time champs)
2nd Place Winners: Chris Norte and Rick Lehr
3rd Place Winners: Jeff Smith and Jason Johnson (two-time 3rd place winners)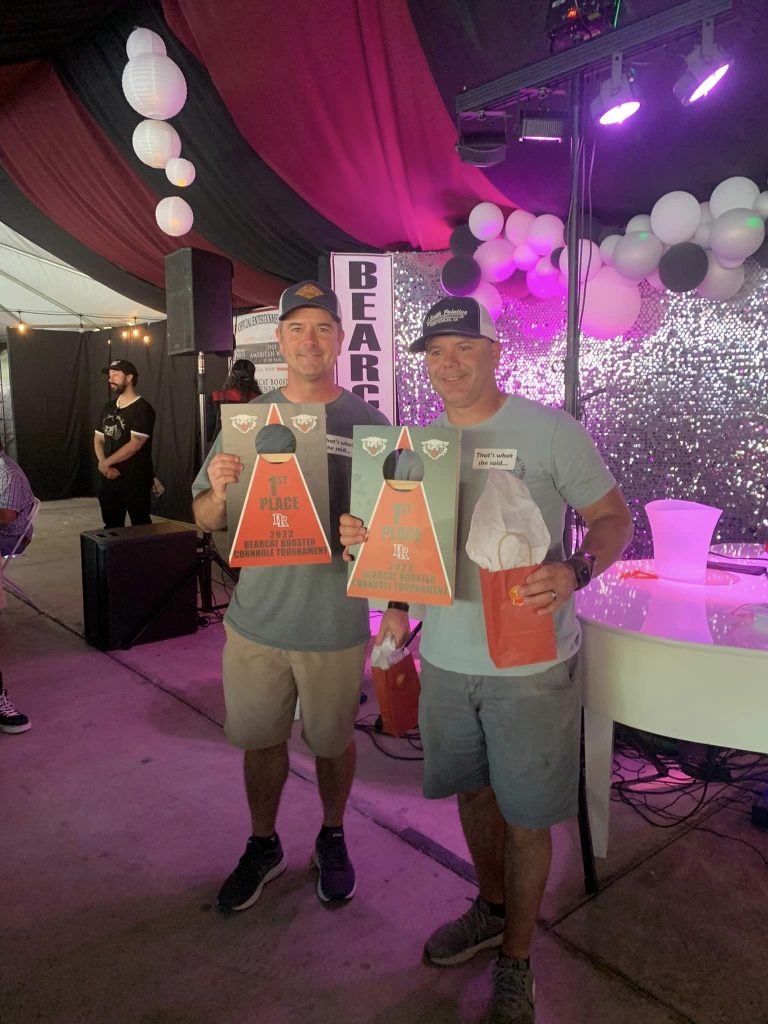 New this year was bingo, which was a bigger success than Griewank had anticipated, and the 50/50 raffle winners, Jim and Jenn Climer, donated their earnings of $1,140 back to the Boosters in another act of generosity that night.
"Overall, it was a huge success for us, and we are looking forward to next year and hopefully get a little bit bigger," said Griewank of their third-year fundraiser. "The community support that we received was incredible."
Griewank wishes to give "A special thank you to the community and all the businesses who donated to our auctions. I believe our community is special and there is not one fundraiser held here in our area that could be successful without all of their continued support."
Bearcat Boosters Cornhole Tournament Sponsors:
Etto Pasta — Dinner Sponsor
Hope Family Vineyards — Music Event Sponsor
Justin Winery
Dima Gerasimov (Sunrun)
Rotary Club of Paso Robles
The Pour House
CoastHills Credit Union
The Trailer Barn
Henry Elisarraraz — State Farm Insurance
Big Creek Lumber
Full Belly Deli
Pristine Cleaning
Lashes by Jessica Rose
BrookLin Oaks Pharmacy
Access Talent Solutions
Advanced Concrete & Construction
Redneck Rubbish Removal
Anything Goes
Brian Thorndyke & Scott Ehrke — Real Team 360 Re/Max Success
Bearcat Boosters Cornhole Tournament Fundraiser Volunteers:
Tom Harrington
Heather Gray
Vickie Werling
Jen Chavez
Jenn Climer
Jenny Martinez
Stephanie Thorndyke
Suzanne Hoier
Debbie Caruana
Eileen Smith
Jill Smith
Linda Gough
Coni Wells
Charleen Borla
Javier Alba
Sydney Fox
Lucas Climer
PRHS Boys Baseball Team
PRHS Football Team
PRHS Students