Trent Wills
Templeton junior Trent Wills is our Atascadero News & Paso Robles Press Athlete of the week for his performances on the diamond for the Templeton Eagles. Last Tuesday, Wills threw a no-hitter against Mission Prep in a 13-0 victory and hit a home run in the game before against Firebaugh. 
Name: Trent Wills
Grade: Junior
Age: 16
advertisement

Birthday: June 10
Sport(s):Baseball, Football (next year)
Favorite baseball team: Giants
Favorite players: MadBum or Brandon Crawford
One change you would make to baseball: Allow more home run celebrations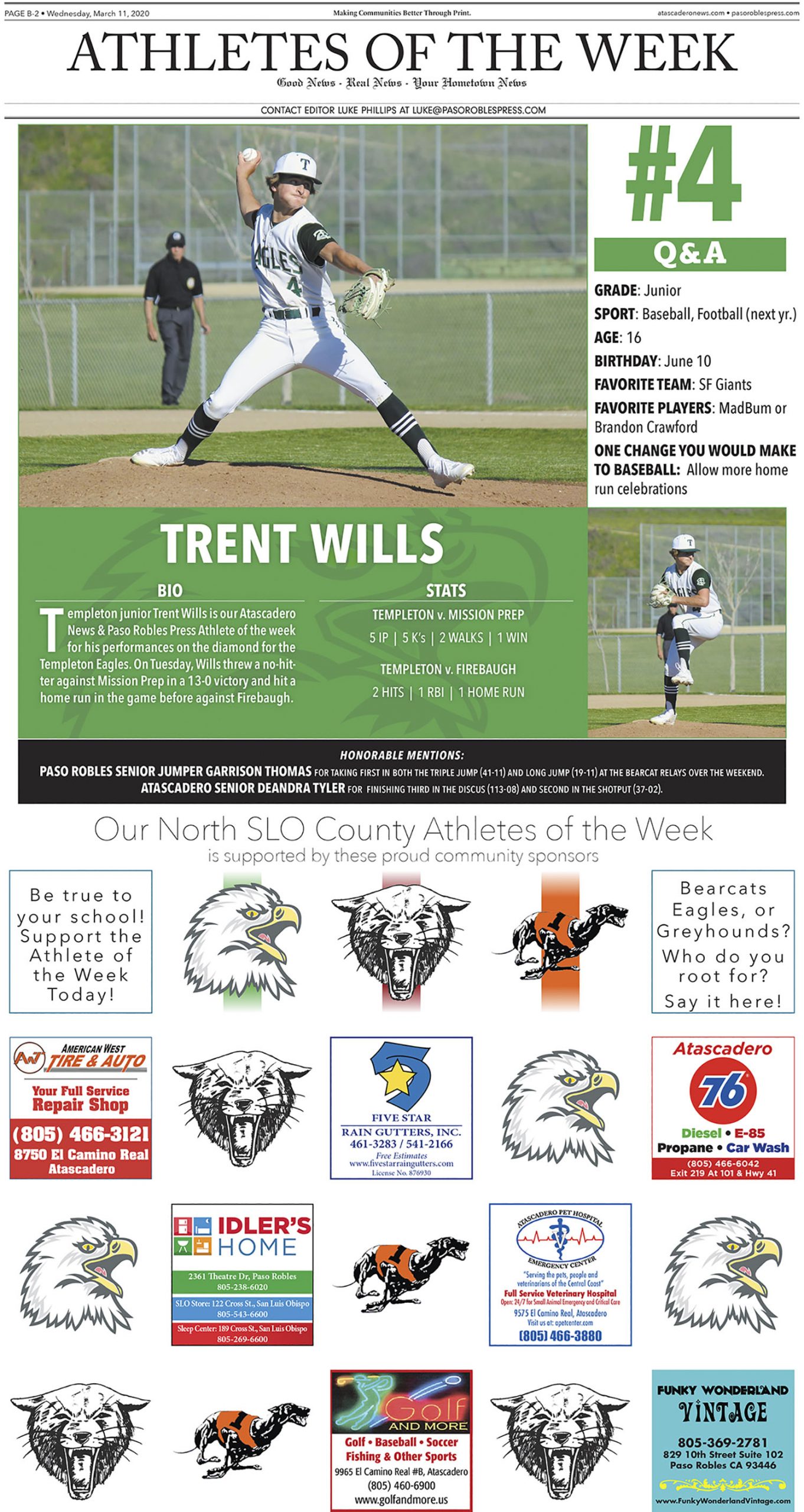 Stats vs Mission Prep
5 IP
5 K's
2 walks
1 win

Stats vs Firebaugh
2 hits
1 RBI
1 Home run

HONORABLE MENTIONS
Paso Robles senior jumper Garrison Thomas for taking first in both the triple jump (41-11) and long jump (19-11) at the Bearcat relays over the weekend.
Atascadero senior Deandra Tyler for finishing third in the discus (113-08) and second in the shotput (37-02).