Josh Oliver, Kim Buchanan on top
As the decade officially draws to a close The Atascadero News and The Paso Robles Press took a look back through the archives, asked local coaches, athletics directors and members of the community who they thought were some of the best athletes of this decade.
advertisement

The achievements of Josh Oliver, Paso Robles High School class of 2015, and Kim Buchanan, PRHS class of 2019, continually came up and are our choice for Paso Robles Press Athletes of the Decade.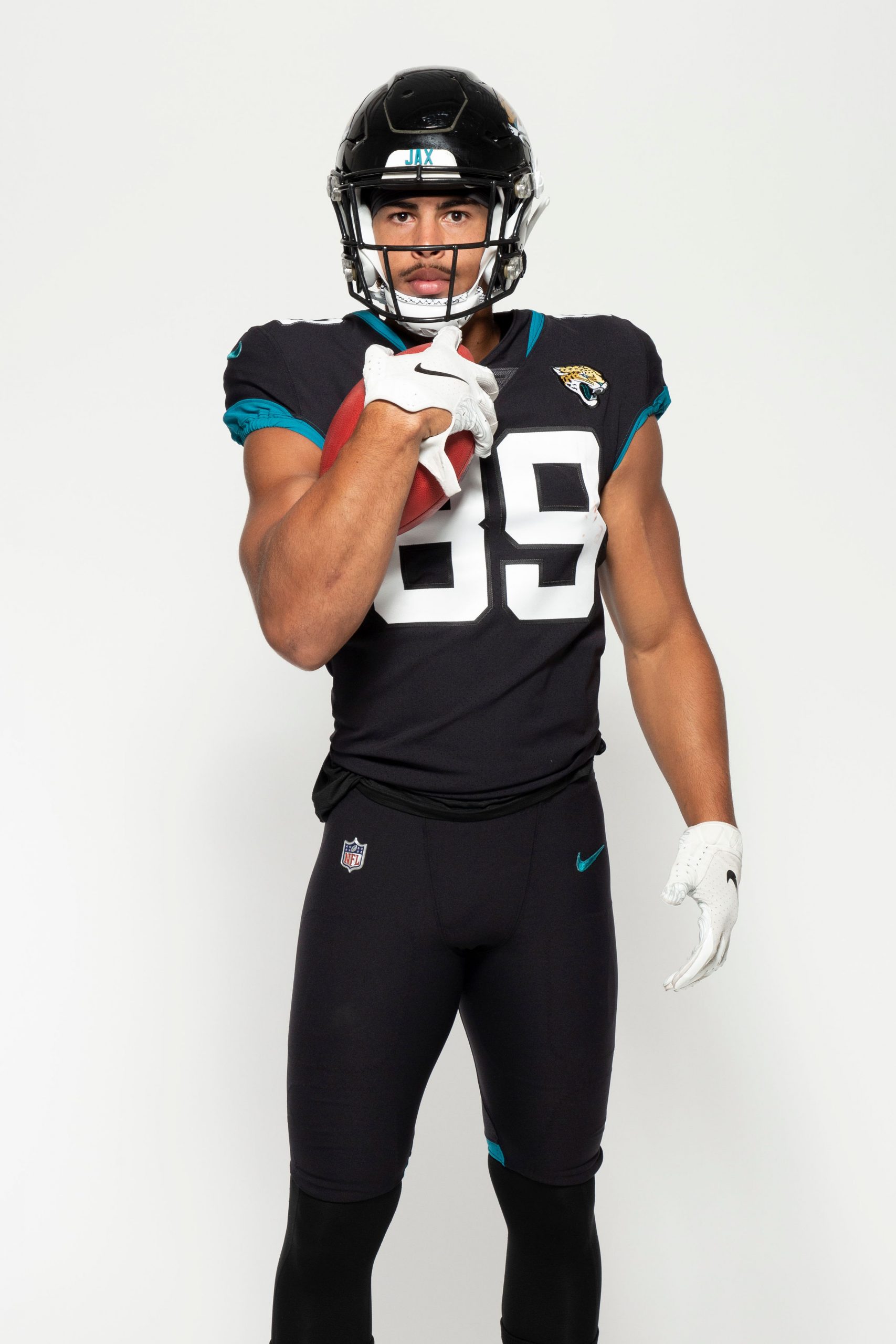 Oliver was a two-sport star for the Bearcats and potentially the most notable alumni. He was drafted in last year's NFL draft — the 69th overall pick by the Jacksonville Jaguars. While at Paso Robles, Oliver excelled on the grass and the hardwood playing both basketball and football for the Bearcats. As a football player, Oliver played both sides of the ball and dominated for Paso Robles. 
In his senior season, Oliver was selected first-team all-league and was the league's top defensive lineman. He helped lead the Bearcats to a CIF championship and was named a 2014 all-state honoree by CalHiSports.com and Maxpreps.com. Playing with his hand in the dirt, Oliver also recorded two interceptions for Paso Robles, which he took back for touchdowns. 
The Bearcats went 13-2 in 2014 and finished in a three-way tie for first place before going on to defeat the Newbury Park Panthers in the CIF championship game 13-10. Offensively, Oliver worked in tandem with fellow tight end Jonathan Baldwin. Oliver recorded 25 receptions for 453 yards and seven touchdowns during his junior and senior seasons. 
In basketball, Oliver led the Bearcats on both the offensive and defensive end during a time when the PAC 8 was a basketball power. Battling against other future stars like Quinton Adlesh, who is currently starting for USC, Oliver averaged 15 points and 10 rebounds a game and earned first-team all-league honors. When the lights were brightest, Oliver played his best, defeating Atascadero his senior year in a crucial game, which also sealed the Bearcats' playoff berth. 
At the end of his senior year, Oliver signed his National Letter of Intent to play football at San Jose State, where he finished as only the fourth tight end in school history to record more than 1,000 receiving yards. 
He ended his rookie season for the Jaguars with three catches for 15 yards.
Buchanan, who graduated last year, was a three-sport star for the Bearcats and is considered one of the top throwers in Paso Robles High School history. Buchanan played volleyball, basketball and also competed in track and field. She currently holds the second-best mark in school history for the shot put at 43-feet and 5.25-inches, which she set at the State meet where she placed eighth. She is fifth all-time at PRHS in the discus at 127-2, which she threw at the league finals on the way to earning the league championship.
Buchanan racked up the awards in her senior season when she was tops in the league and county for both the discus and shot put. Not only was Buchanan one of the leaders on the track team, but she was also the leader of the Bearcats basketball team, often leading the team in scoring, rebounding and playmaking. 
There were many great athletes offered up by people and many were considered from Paso Robles. Honorable mentions include Bailey Gaither, Tatiana Smeltzer, Cade England, Annie Meeder, Brooke Milder  and Damian Gavilan. 
The Templeton Eagles have also had a terrific run of athletes during the past decade, and Mac Lardner and Savannah Camacho are the two that were selected. 
Lardner, THS class of 2016, only played one sport while at Templeton, baseball, but made the best of it by earning a spot on the Maxpreps All-American first-team, MaxPreps First Team All-State and the Under Armour Preseason All-American.
During his career at Templeton, Lardner threw over 270 innings and finished with a career ERA of just 1.46 and struck out over 282 batters while walking only 72. During his senior season, Lardner went 5-4 in 12 starts with a 1.37 ERA and 80 strikeouts. Larder signed his National Letter of Intent to play baseball for Gonzaga. 
Camacho, THS class of 2012, was a two-sport star in both cross country and track and field. In long-distance, Camacho was a cross country champion in all four years that she ran for the Eagles and placed fifth at the 2011 California State Cross Country Championships. 
In track and field, Camacho is as decorated as any athlete on the Central Coast has ever been. During her time with the Eagles, she was a three-time Division 4 champion in the 800 meters and three-time runner-up in the 800 meters at the California state championship meet. Camacho was also a four-time Los Padres League champion in the 800 meters and 1600 meters. After tearing up California for four years, Camacho signed with Oklahoma State.