Today is 2020 Census Day and County of San Luis Obispo officials want to remind residents to participate in the 2020 Census online. The national average of completion is 38.4 percent. SLO County is currently at 40 percent.
The census can be completed online, by phone, or by mail. Participation helps ensure fair and equitable funding is available to provide services to residents, including emergency services such as the County's response to the coronavirus disease 2019 (COVID-19) pandemic.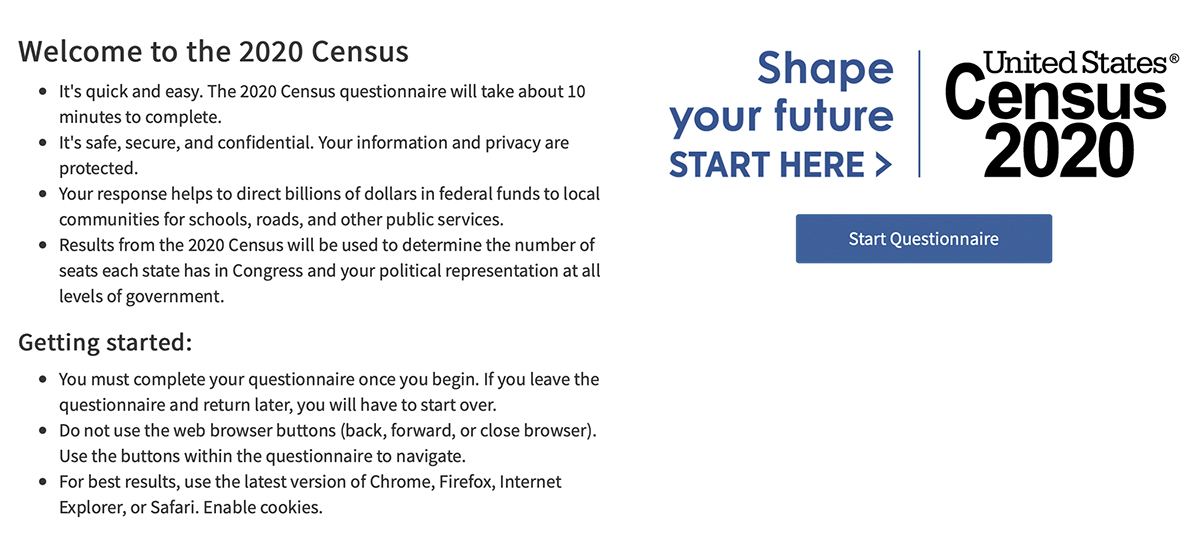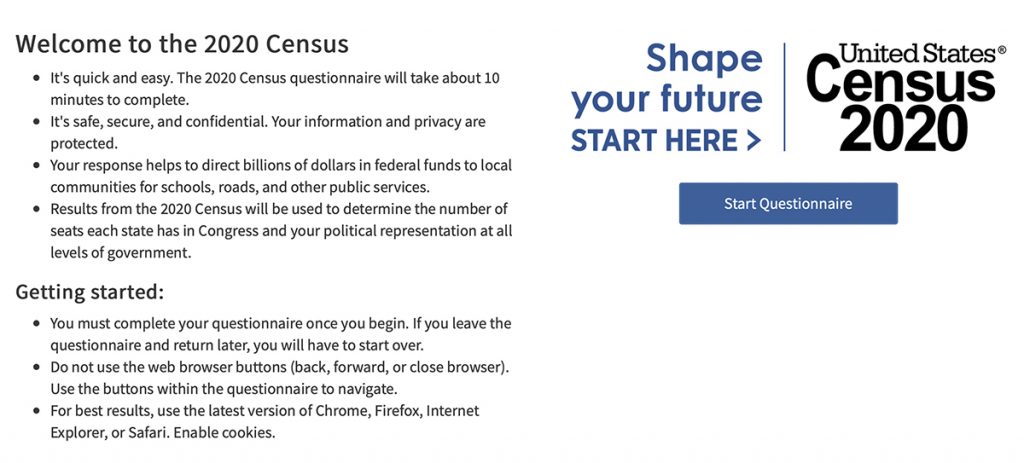 "The crisis we're facing today is a powerful reminder of why the census matters," said County
Administrative Officer and Emergency Services Director Wade Horton. "Your participation will help us get the resources we need to respond to future emergencies and provide the services our community needs for years to come."
advertisement

Every 10 years, the U.S. Census Bureau works to count all the people who live in the country and record basic information such as age, sex, and race. This data directly shapes resources and services available in a community. The census data ensures that each community gets its fair share of representatives in government; and it helps determine equitable distribution of public funds from the federal government. Data collected from the census also helps determine local school districts and helps communities plan for new schools and hospitals. Census data can help boost the local economy, as companies use the information to decide where to open new locations.
Participation in the census is safe, secure, and confidential. The Census Bureau is required by law to protect the information it gathers; by law, the Census Bureau cannot share data with immigration or law enforcement agencies or allow it to determine eligibility for government benefits.
Residents are encouraged to complete the census questionnaire online. It will take about 10 minutes to complete the survey. To complete the 2020 Census, go to my2020Census.gov.
En Español
Se Urge a Residentes del Condado de SLO a Completar el Censo 2020
Hoy es el Día del Censo 2020 y los funcionarios del Condado de San Luis Obispo desean recordar a los residentes que participen en línea en el Censo 2020.
El censo se puede completar en línea, por teléfono o por correo. La participación ayuda a garantizar que haya fondos justos y equitativos disponibles para proporcionar servicios a los residentes, incluidos servicios de emergencia, como la respuesta del Condado a la pandemia de la enfermedad por coronavirus 2019 (COVID-19).
"La crisis que enfrentamos hoy es un poderoso recordatorio de por qué es importante el censo", dijo el Oficial Administrativo del Condado y Director de Servicios de Emergencia Wade Horton. "Su participación nos ayudará a obtener los recursos que necesitamos para responder a futuras emergencias y proporcionar los servicios que nuestra comunidad necesita en los próximos años".
Cada 10 años, la Oficina del Censo de EE. UU. Trabaja para contar a todas las personas que viven en el país y registrar información básica como la edad, el sexo y la raza. Estos datos configuran directamente los recursos y servicios disponibles en una comunidad. Los datos del censo aseguran que cada comunidad obtenga su parte justa de representantes en el gobierno; y ayuda a determinar la distribución equitativa de los fondos públicos del gobierno federal. Los datos recopilados del censo también ayudan a determinar los distritos escolares locales y ayudan a las comunidades a planificar nuevas escuelas y hospitales. Los datos del censo pueden ayudar a impulsar la economía local, ya que las empresas utilizan la información para decidir dónde abrir nuevas ubicaciones.
La participación en el censo es segura y confidencial. La Oficina del Censo está obligada por ley a proteger la información que recopila; por ley, la Oficina del Censo no puede compartir datos con las agencias de inmigración o de aplicación de la ley ni permitirle determinar la elegibilidad para los beneficios del gobierno.
Se alienta a los residentes a completar el cuestionario del censo en línea. Tardará unos 10 minutos en completar la encuesta. Para completar el Censo 2020, vaya a my2020Census.gov.