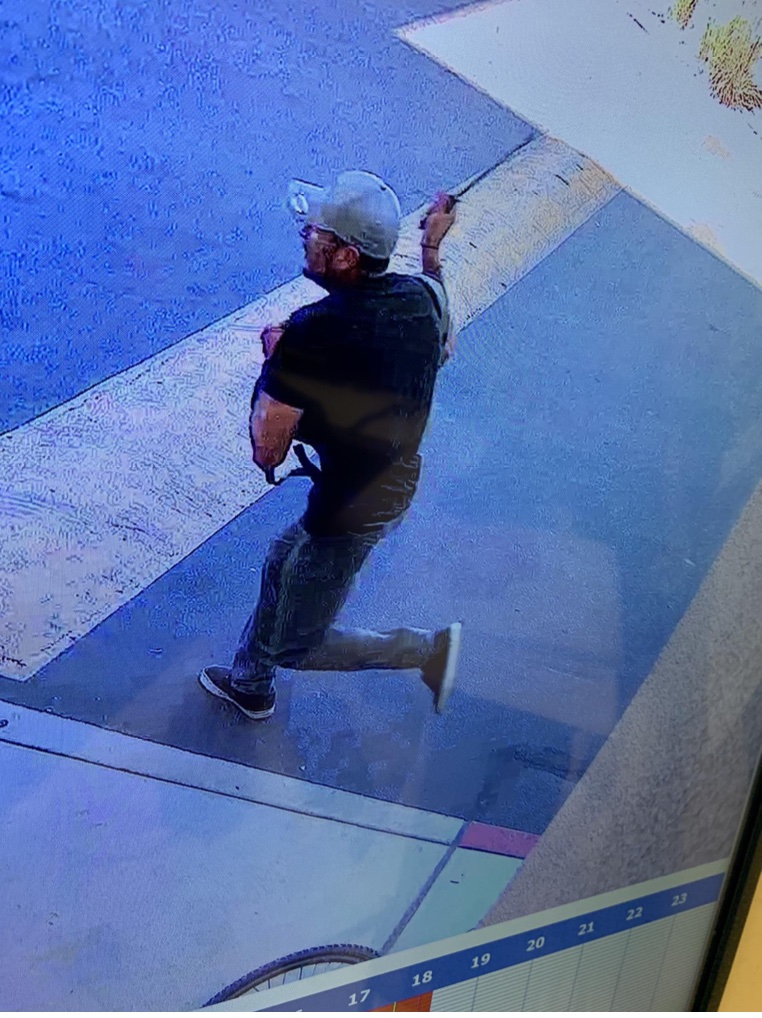 PASO ROBLES — On July 9, at around 6 p.m., officers from the Paso Robles Police Department (PRPD) responded to a stabbing incident in which a subject was injured in the hand. Both the suspect and the victim had fled the scene before the arrival of law enforcement. However, security footage obtained from a nearby business captured the incident in detail, clearly showing the suspect aggressively attacking the victim with a large machete-style knife. The victim suffered non-life-threatening injuries to the hand and arm.
The suspect has been identified as Pedro Osuna, a 41-year-old resident of Paso Robles. Following the incident, Osuna fled the scene and was later located by PRPD officers in the area of 2800 N. River Rd. However, upon seeing the officers, Osuna ran into the Salinas Riverbed. Despite an extensive search, law enforcement was unable to locate the suspect. Nevertheless, they did find the weapon used in the incident.
Authorities believe this incident to be an isolated incident between the two involved parties, indicating there is no immediate threat to the community. The investigation into the matter is ongoing. PRPD urges anyone with information about the incident to contact them at (805) 237-6464. Anonymous tips can also be provided through Crime Stoppers at 805-549-STOP.
advertisement