Paso's dining scene is smokin' hot!
In the past two years, five local restaurants have joined the pantheon of recognition from the world-renowned Michelin Guide, with two receiving one star and three others inducted in the 2022 Guide.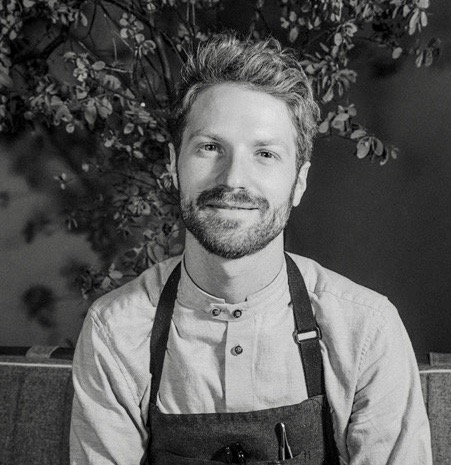 In 2021, Chef Ricky Odbert's Six Test Kitchen became Paso and SLO County's first restaurant to receive one Michelin star. Add to that: The Restaurant at JUSTIN received one star and a Green star for sustainability practices in the 2202 Guide.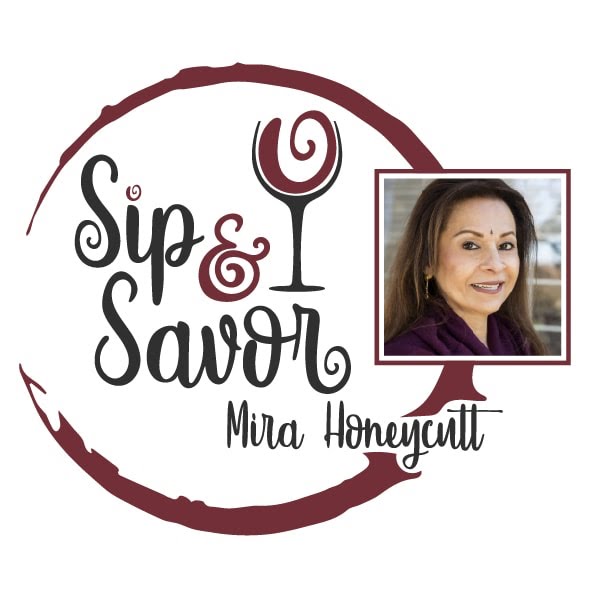 In addition, three other Paso restaurants, In Bloom, Les Petites Canailles and The Hatch, were inducted into the 2022 Guide. "It's amazing," commented Julien Asseo, co-owner/chef of Les Petites Canailles, "but it's only the beginning. There are bright things in the future and Odbert helped shine attention on Paso."
Yes, it's a great honor for Paso chefs/restaurateurs and I had the pleasure of chatting with all the honorees.
The Restaurant at JUSTIN Cuisine: California contemporary
"I was elated, I cried and I laughed," said Executive Chef Rachel Haggstrom. "I don't think I'll ever forget that."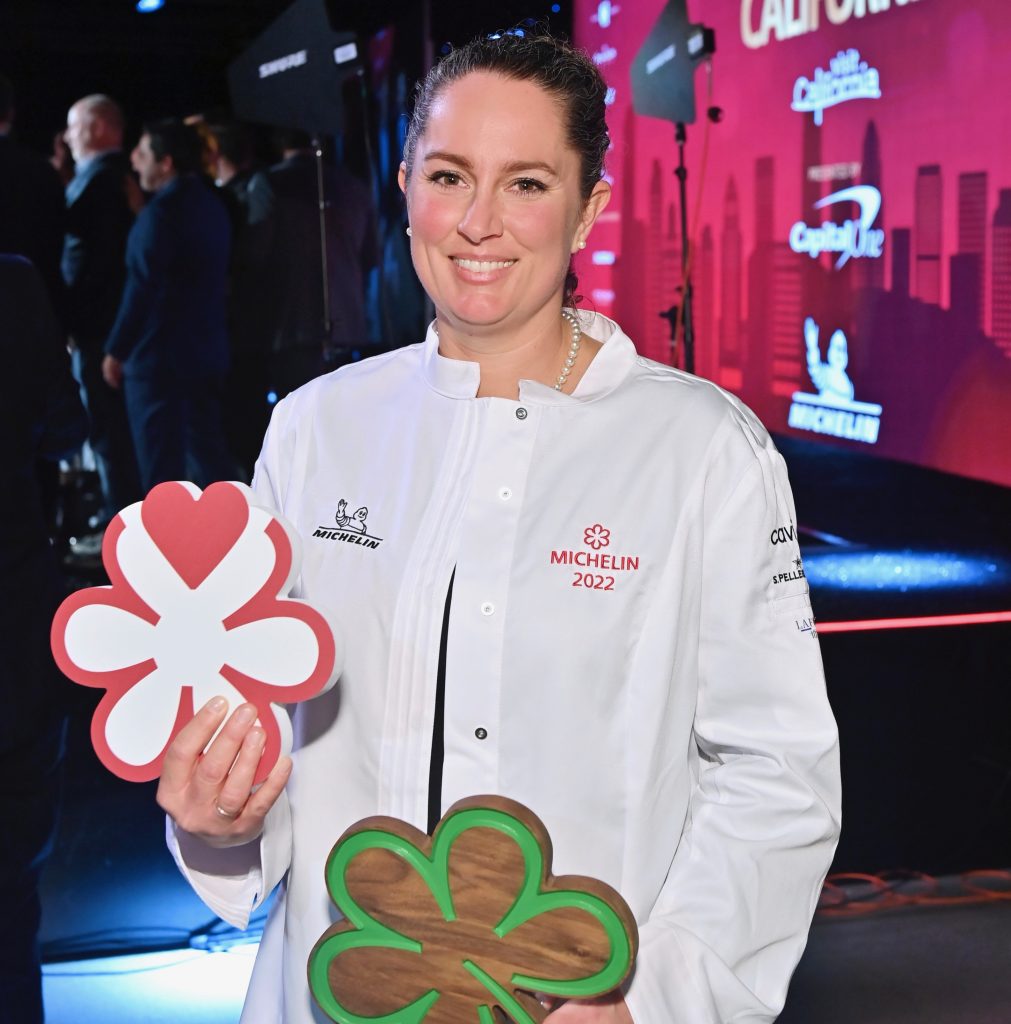 The soft-spoken chef admitted she was a bundle of nerves when The Restaurant's name was announced as winning the Green award and then the one star. "I stood on stage in shock and awe," she recalled of the awards ceremony at Los Angeles' Peterson Museum last November. (Chef Odbert was also present among the winning chefs of the 2021 Guide, receiving the honor due to the 2021 cancellation of the ceremony in observance of COVID restrictions.)
The California native, known for her upscale farm-to-table cooking style, commands The Restaurant's kitchen and leads the culinary team that services JUSTIN winery events and the restaurant program at the JUSTIN winery and the downtown tasting room.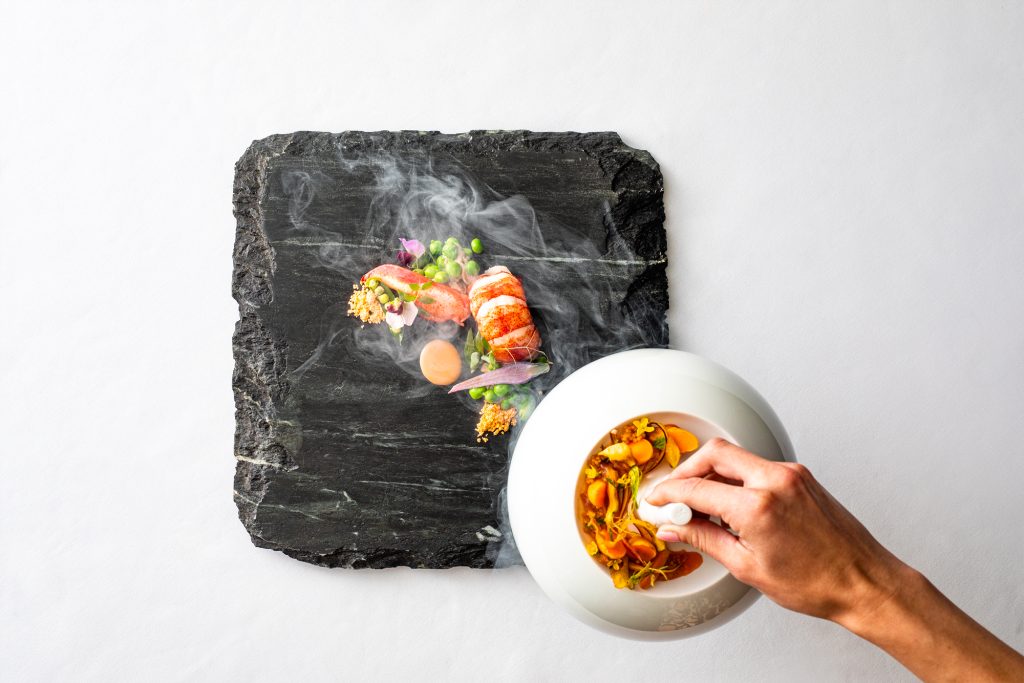 However, the star is for the dinner service only. The Restaurant's current multi-course prix-fixe menu paired with JUSTIN wines begins with Alba white truffle and Jarrahdale squash tortellini followed by Maple Leaf Farms duck and Challerhocker souffle, finishing with fig and walnut torte. Canapés and amuse bouche are offered in between courses. The award-winning wine list includes JUSTIN and international wines.
"We do accommodate dietary requests and make sure that the [substitute] dish is made in a similar style so wine pairing matches the flavor profile of food."
For her culinary style, Haggstrom is cognizant of the fact that she has to stay within the parameters suitable for the winery's wines. However, she feels fortunate to have access to JUSTIN's 24-acre produce garden and fruit orchard.
With a 15-year experience having worked with Michelin chefs Thomas Keller and Wolfgang Puck, Haggstrom arrived at JUSTIN in 2019 from the Balboa Bay Resort where she discovered JUSTIN at a wine dinner. "I didn't know JUSTIN had a culinary department. An opening popped up and I emailed Justin [Baldwin] and asked, 'Is this for real?' We went from there and here I am today." justinwine.com
In Bloom Cuisine: California
"It feels great," commented Executive Chef Kenny Seliger when I met him and owner Chris Haisma at In Bloom. "it's been a long road. We still have a lot of work to do but it's nice to get a pat on the back."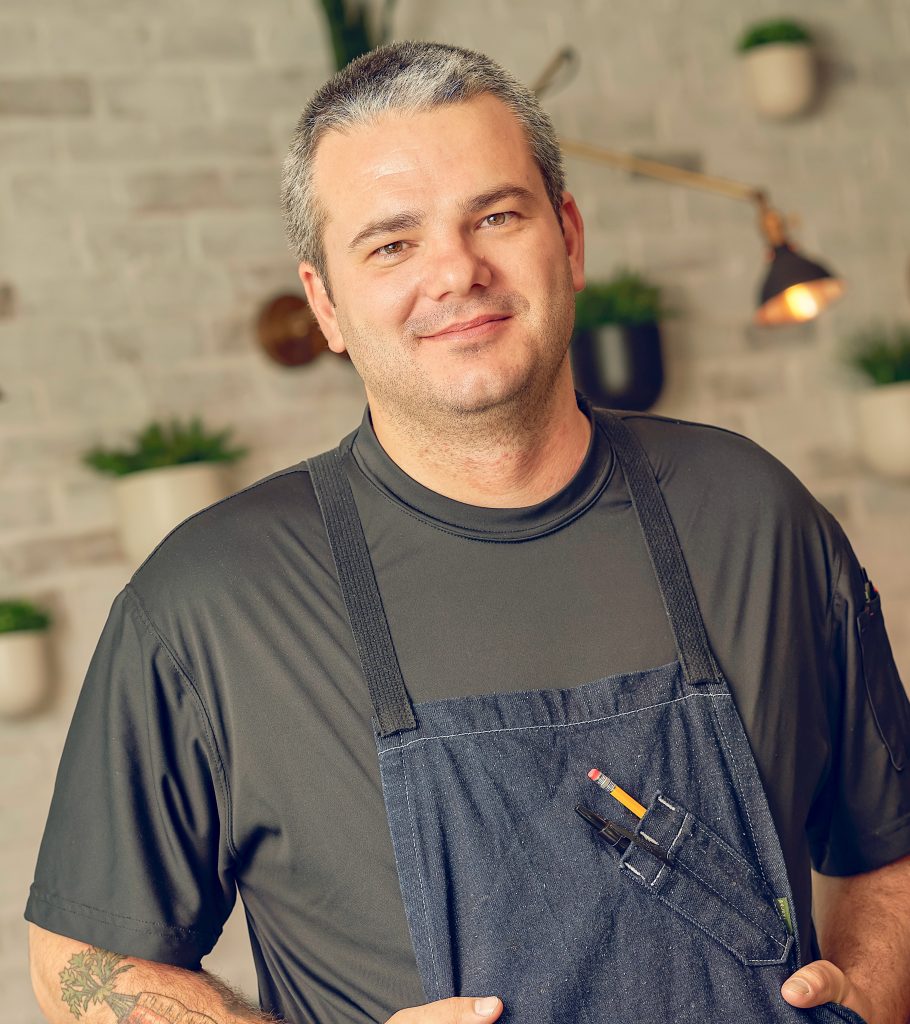 "What's blooming? What's in season?" said the German native who also worked with Thomas Keller. "That's where the In Bloom concept took seed — it's about the farmers and the good products we have in this area."
"The focus is on the ever-changing menu. In Bloom is a living breathing project that's never going to be stagnant," Seliger emphasized.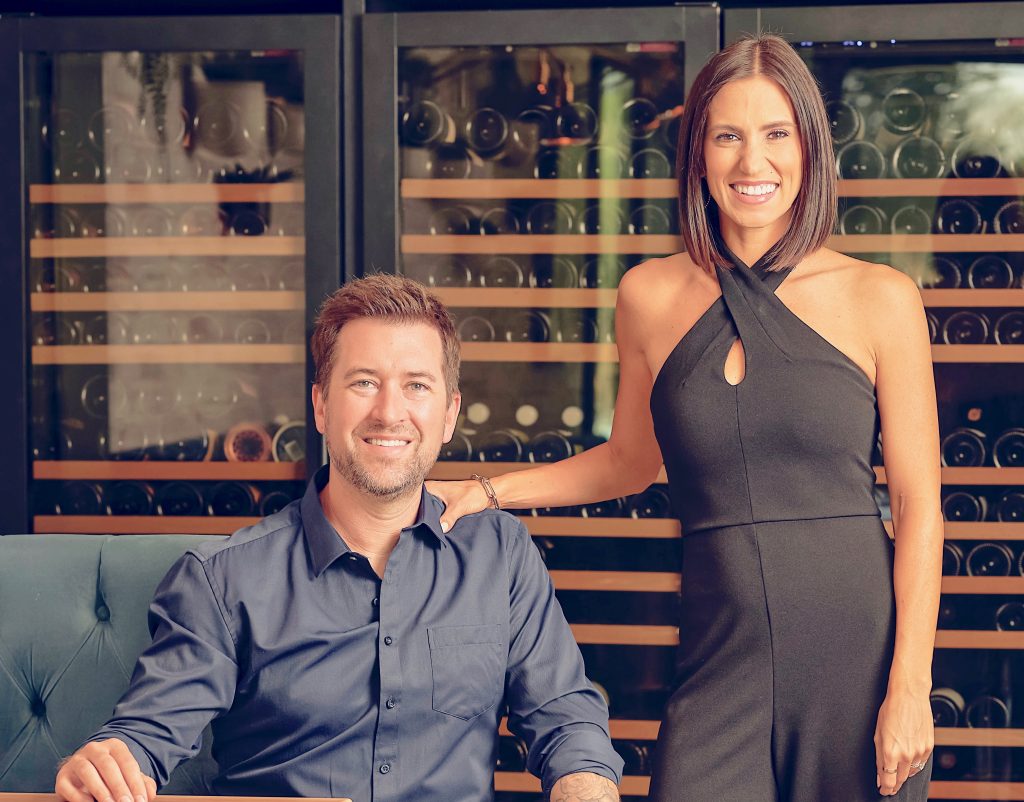 "The reason we have so many repeat diners is people know they'll come in and find something different each time," said Haisma.
The ever-evolving menu is designed as shareable dishes so you get to sample a wide variety, such as sunchokes from Mt. Olive farm served with celery root aioli, mushrooms with a butternut squash yogurt and the panzanella salad circled with whipped burrata. However, the signature mustard-coated pork chops currently served with sauerkraut and pickled radishes is a constant menu item.
Although heavy on vegetarian dishes, the menu does include Mary's organic chicken, Wagyu beef, Kurobuta pork chops and barramundi. There's an impressive cocktail menu and local and international wines. inbloompasorobles.com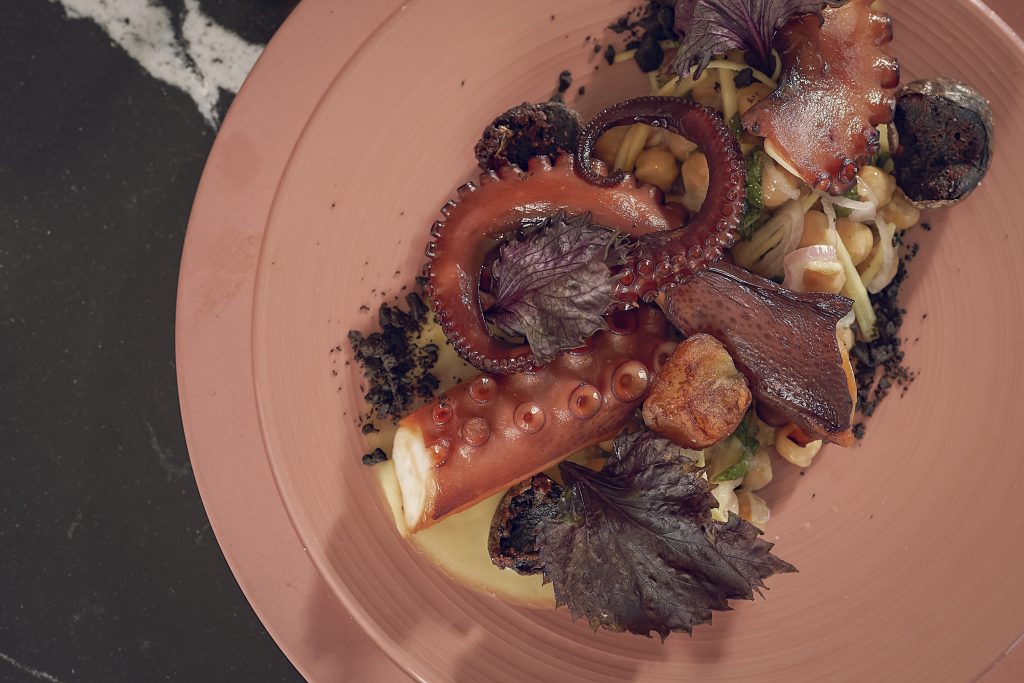 Les Petites Canailles Cuisine: French
"It was a great surprise," chef/owner Julien Asseo told me when I met him at his Spring Street restaurant. "It's always nice to be recognized for what you do, especially from Michelin."
What does it mean for Paso? I asked.
"It's not that Paso needed any attention but what's nice about Michelin is that Paso, known for wine, is now getting this [food] recognition," Asseo pointed out. "It's important to be able to offer more than a wine tourism experience and now we've proven we can by getting this recognition."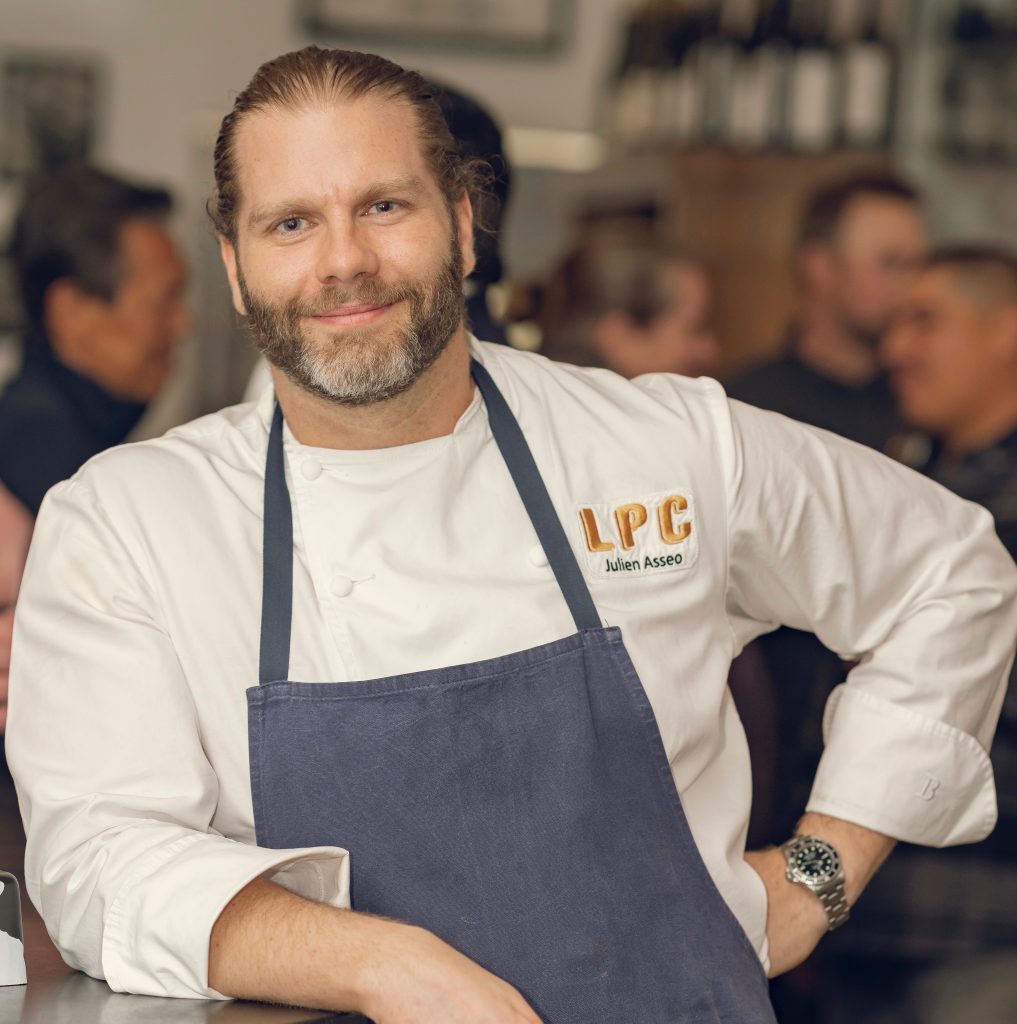 Asseo spent his early years in Paso (his father Stephan Asseo, a Bordeaux native, launched L'Aventure winery here in 1998), then moved back to Bordeaux as a teen to enroll in a culinary school. From then his 17-year chef's journey has taken him from Paris and Los Angeles to Las Vegas where he worked with the legendary Guy Savoy at Caesar's Palace.
Asseo draws on his French heritage but sidesteps the traditional classic style. "We brought a fresh take on what French food can be because we are influenced by the Central Coast with a modern twist. We're not in Paris or Burgundy; we are in California," he said.
Owned by Courtney and Julien Asseo, the restaurant's menu begins with bites such as caviar and an artisanal cheese board. Among the appetizers is my favorite leeks à la plancha and Burgundy escargot risotto. Among the main dishes the signature steak au poivre is the crowd pleaser.
Although Asseo comes from a Bordeaux wine lineage, his real love is food. "It's not just cook-and-serve," he insisted. "We host our guests every night. It's a place of comfort, joy and socializing. I tell my team we have the power to create an experience every single night. It's not an easy career — it takes sacrifice and dedication."
The wine list is local and French including Asseo family wines. lpcrestaurant.com
The Hatch Rotisserie & Bar Cuisine: American
"It's really incredible, I can't quite get over it yet it's not something that was on our radar," said the elated co-owner Maggie Cameron. "It feels amazing to be recognized for this specific food," she added, referring to her comfort food restaurant.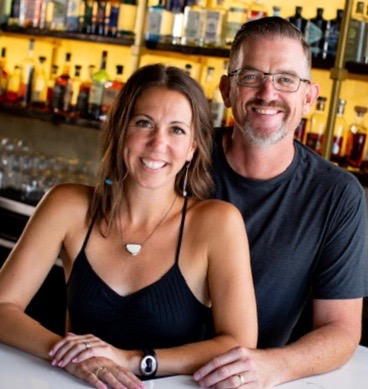 The Hatch is simple and casual where everyone helps out in the kitchen run by chef de cuisine Jesus Campos. "When you make the same menu every day it's hard to get excited about it," said Cameron who opened the restaurant with her husband Eric Connolly in 2015.
A favorite with locals, the restaurant is known for Mary's organic chicken, roasted or fried, and other comfort dishes like skillet cornbread, shepherd's pie, meatloaf and shrimp & grits. The bar boasts a selection of 100 Whiskeys and farmer's market-inspired cocktails.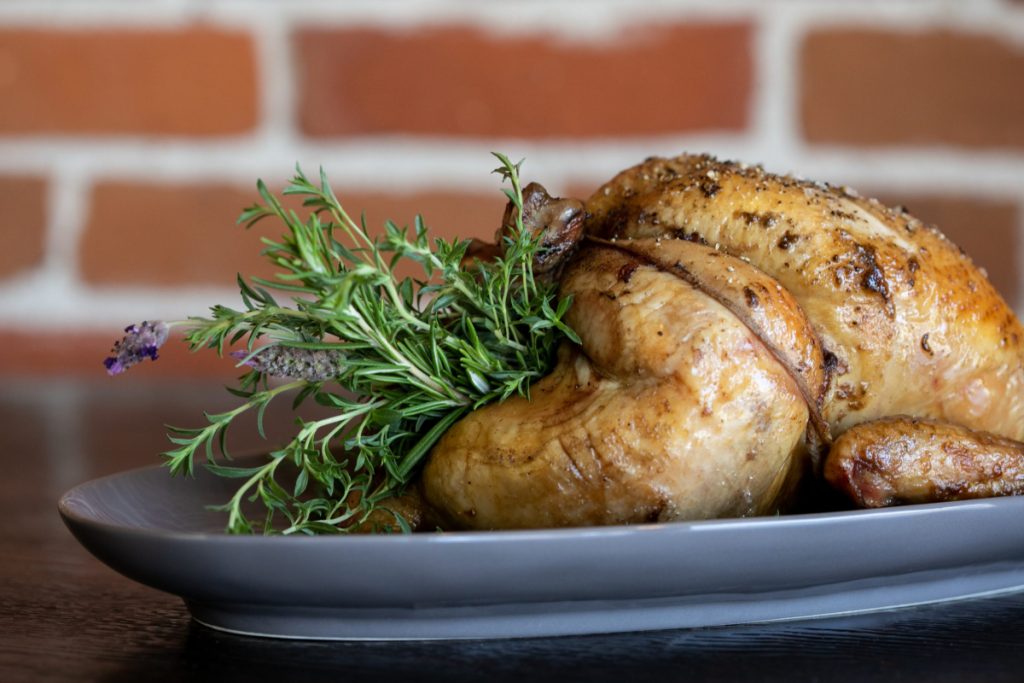 For Cameron the recommendation is indeed aspirational: "Enough to satisfy my team and to keep my chefs going. It's not a goal that we had, but now I see what this means. You have to keep working hard to stay in the Guide." hatchpasorobles.com