DAOU Family Estates purchased The Bank of Italy. Here's the history.
Paso Robles is one of the most beautiful small towns in America. People come from all over the world to taste our award-winning wines, experience outstanding hospitality and make everlasting memories. Take some time to familiarize yourself with the beauty and historic culture that our quaint town has to offer.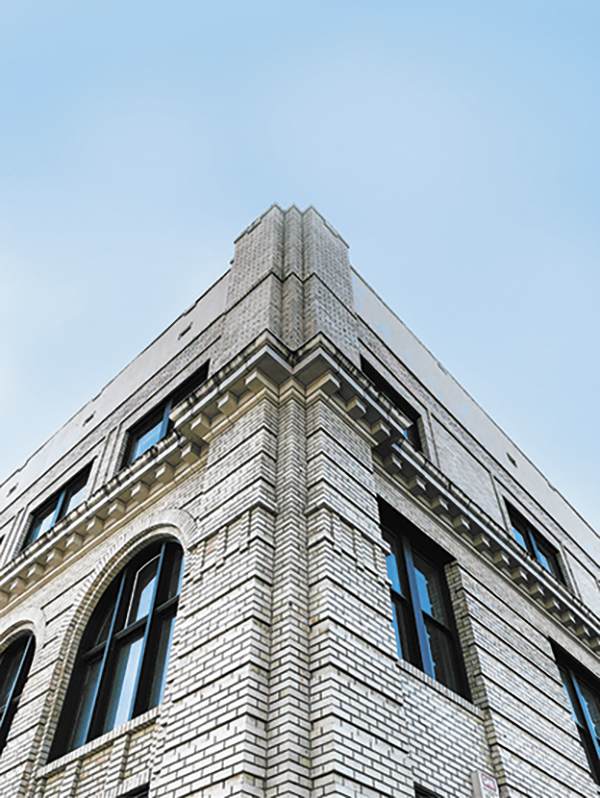 For starters, if you are on the corner of Park and 13th Streets desperately trying to find a parking space, safely look up. The southwest corner at 1245 Park Street is the original building of the Bank of Italy. This breathtaking Renaissance-Revival building was built almost 100 years ago by a Swedish immigrant named August Nyberg. Towering at three stories, this brick building was once the tallest building in Paso Robles, now second to the original almond grower building Derby Winery presently occupies on Riverside Avenue.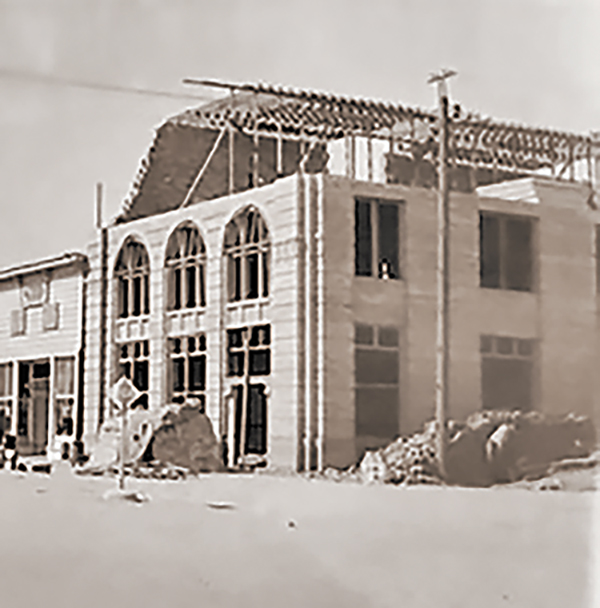 With mass square footage of 16,800 equally distributed throughout the three floors, you will notice unique features such as the quoin-like corners, semicircular windows on the second floor that have latticed glass, brick borders and recessed transoms. A single plain brick band can be found running the perimeter of the building above the third-story casements. It was used mainly as a commerce building but has worn many hats since. In 1930, Bank of America acquired all the banks in Paso Robles and from 1937 to 1938 they were the only banks in town.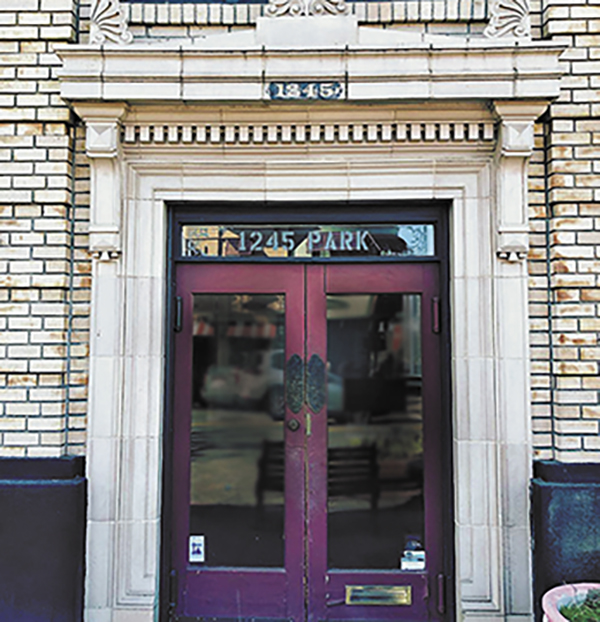 The story of how this building came to be begins in 1840 when Amadeo Peitro Giannini (known as AP to friends and colleagues) was born to Italian immigrants in San Jose. His father passed away when AP was only 23 and shortly after his father's demise Giannini attended Heald Business School. He quickly resolved to the fact that he could do a far better job actually doing business than wasting his time in school learning about it. When he came back home his mother had remarried and his new step-father owned and operated a produce company where AP was employed as a salesman. He soon grew tired of the business of lemons, limes and oranges and set off to accomplish his own way in the world by making his own take of lemonade in the Golden City.
Giannini went on to become the director of Columbus Savings and Loans and quickly observed that the increasing immigrant population in his community lacked any way of banking so he decided to start his own bank, keeping in mind to cater to the average Joe. Deciding to call his business Bank of Italy with allegiance to his heritage he would offer loans and savings accounts to people who did not have the collateral that the other banks demanded. So on October 17, 1904, he opened for business and brought in a total of $8,780 in deposits by the end of his first day.
Years later, in 1906, the horrific San Francisco earthquake devastated the city, including Giannini's business. He had the wits and courage to take all of his customers' money out of the safe concealed in a wheelbarrow amongst the fierce flames and chaos all around him.
After a few weeks, he was determined to help get the city back together so he set up shop with a plank and two barrels right there in the middle of the desolated city of lights, loaning money to the people that needed it. He asked for no identification — it was all based on their good character and a hearty handshake. All loans distributed at this time were reported to be completely paid back. This had turned out to be a smart move because all the other banks could not get into their safes for their customers because the vaults were too hot to open.
After many successful years, Giannini's Bank of Italy began opening other branches with the first in San Jose in 1909. In October of 1921 R.C. Heaton, the President of The First National Bank of Paso Robles, received a letter from the office of AP Giannini offering him the chance to buy stock in his bank and the rest, as they say, is history.
Now, DAOU.
DAOU Family Estates, one of the fastest growing wineries in Paso Robles known for its highly-rated wines and incredible views, has purchased the The Bank of Italy Building in downtown Paso Robles. Located at 1245 Park Street in the heart of the downtown business district, one of the most prominent corners in the area, the 15,000 square feet space will be home to brand new offices. Permitting will begin this year with the goal of reopening the historic location in 2021 to celebrate the 100-year anniversary of the building.
"Paso Robles has been our home for the last 13 years and we are honored to have the opportunity to invest in this community that we truly believe is the new frontier for world-class wine." said Winemaker and Proprietor Daniel Daou.
"Purchasing The Bank of Italy Building presented an exciting opportunity to revive a vibrant part of Paso Robles' historical downtown and we feel humbled to contribute to this community we love tremendously," said DAOU Family Estates' Proprietor, Georges Daou.
""The old Bank of Italy/America building is so iconic in downtown Paso. How fitting that DAOU will be its new owners – they understand how important it is to honor the past while forging boldly into the future." said Joel Peterson, Executive Director at Paso Robles Wine Country Alliance. "It is a grand and historic building (one that my grandfather worked in nearly 20 years at the Bank of America) and knowing DAOU has purchased it with plans to renovate and invigorate is exciting – it will be another gem in downtown Paso Robles."
This new real estate investment follows last year's purchase of the DAOU Ocean location in the coastal town of Cambria, located 35 miles west of the winery's flagship location in the Adelaida district, DAOU Mountain. The Daou brothers are continually working towards establishing DAOU Family Estates, and Paso Robles along with it, as the world's next benchmark for Cabernet Sauvignon. The brothers believe that one winery does not make a region, but that a rising tide floats all boats.
About DAOU Family Estates: Family owned and operated, DAOU Family Estates is committed to producing collectible, world-class wines to rival the most respected appellations in the world. DAOU Mountain's combination of remarkable geology, microclimate, a 2,200-foot elevation, and steep slopes gives it a terroir described as "a jewel of ecological elements." As stewards of this beautiful terroir, our goal is to make fine wines that honestly and accurately reflect the potential of the estate.