A couple of questions led us to realize Siri is helping flatten the curve.
The ever-entertaining and awe-inspiring song by Ylvis, "What Does the Fox Say" has survived the pandemic with a salute from Siri.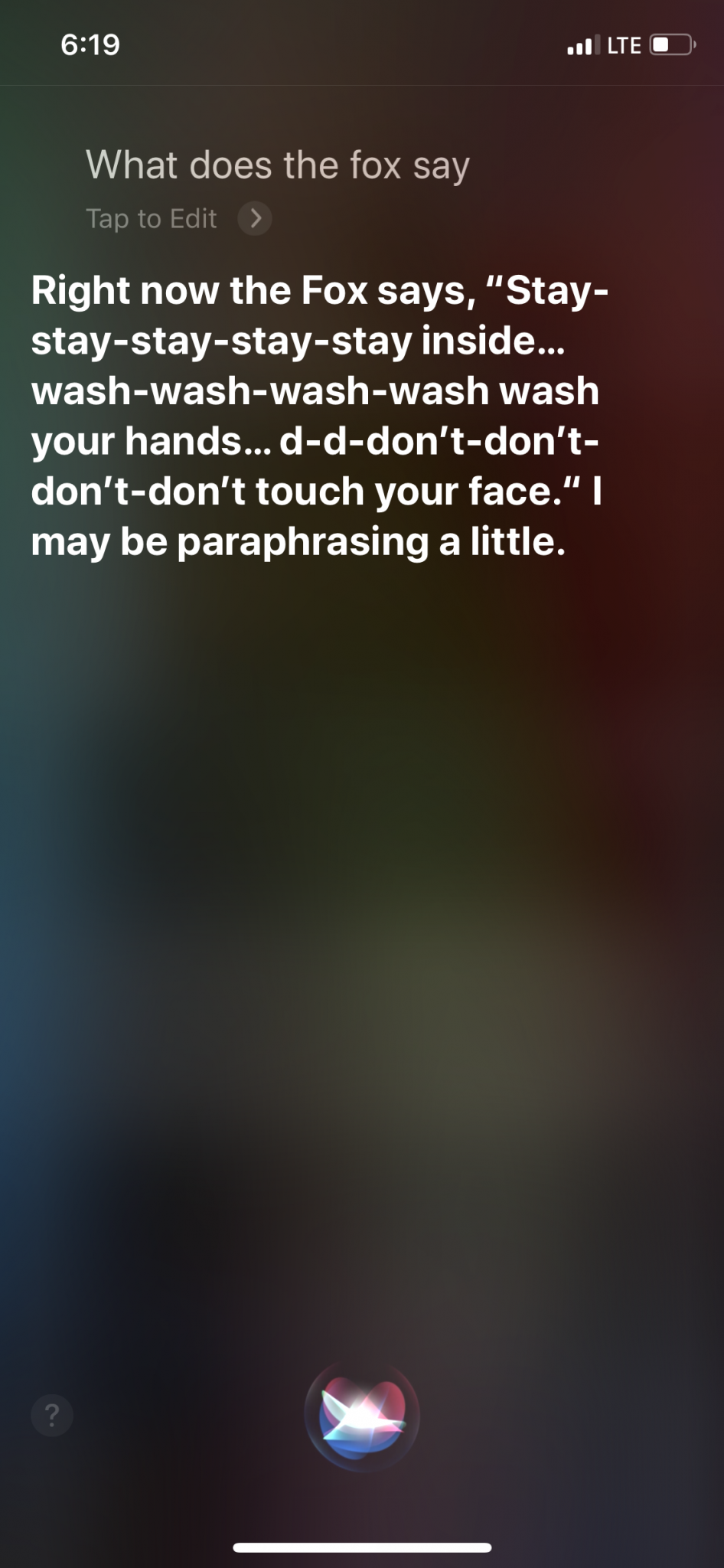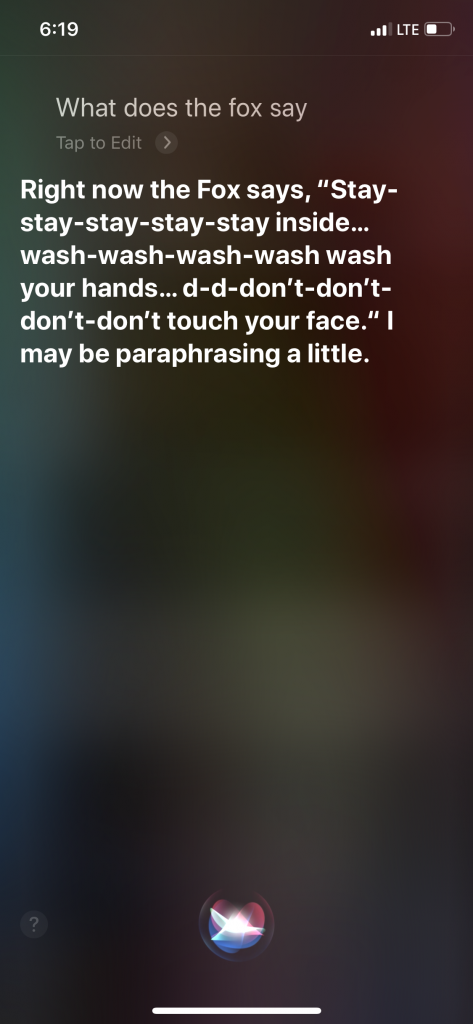 So, we asked Siri if she was following social distancing guidelines.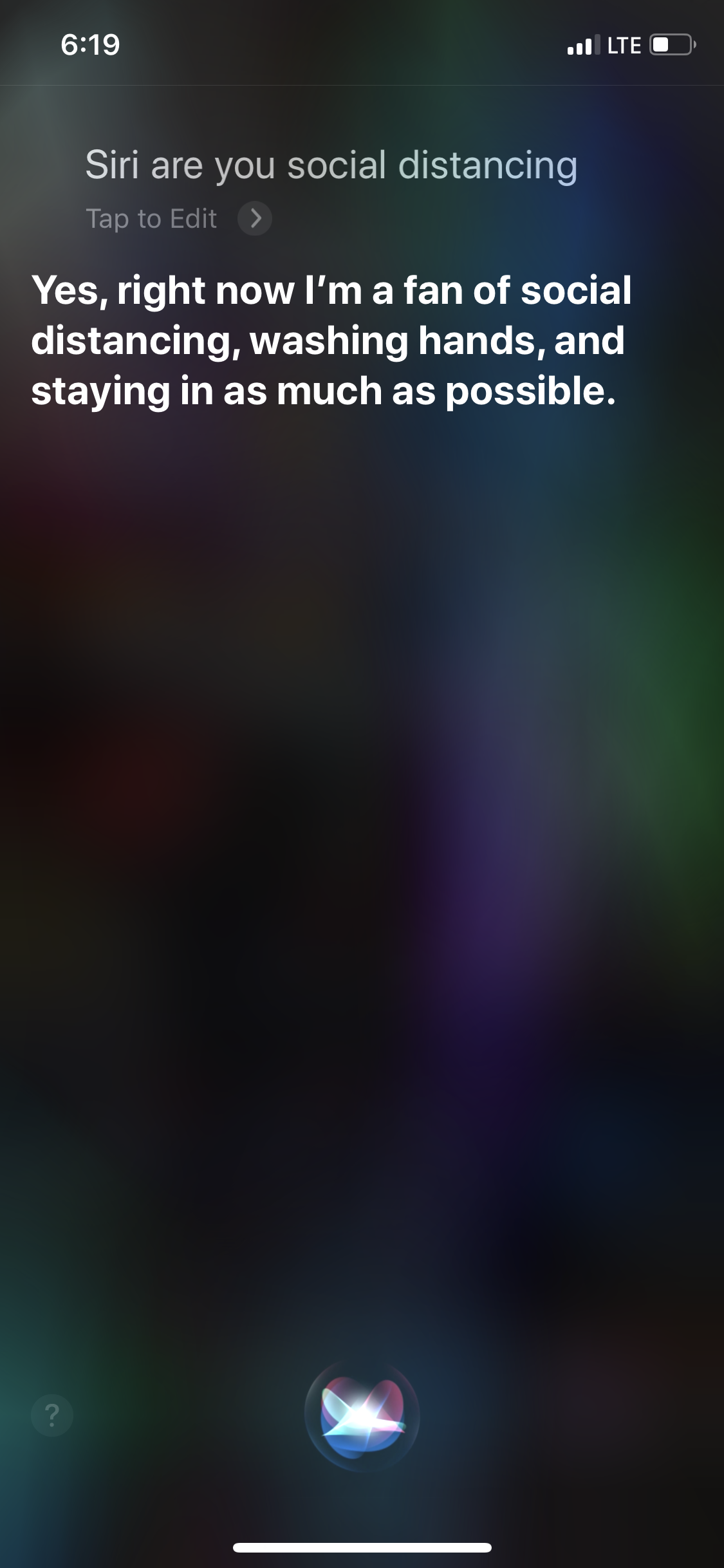 Do you have any other entertaining responses from Siri or Alexa? Send to editor@pasoroblespress.com
Siri is also available to connect users who have legitimate coronavirus concerns with a Q&A with CDC information.