Local caterer brings 35 years of experience to family meals
Like many local businesses, the spread of COVID-19 in the community was a deal-breaker for Paso Catering Co. owner-chef Trish Jacobs' business model, but a change in her approach spawned the business needed to help the community and keep the burners on.
"It was crashing and burning," Jacobs said of the catering business climate as shelter-at-home orders began.
Facing a slew of cancelations and refunding deposits, financial demands forced Jacobs to pivot in her business like so many others.
"I kept saying to myself, people are getting sick of cooking or maybe don't know how," Jacobs said. "Then, I saw a Facebook note from a past customer who made a list from her pantry and made spaghetti sauce, and I realized she needs help."
advertisement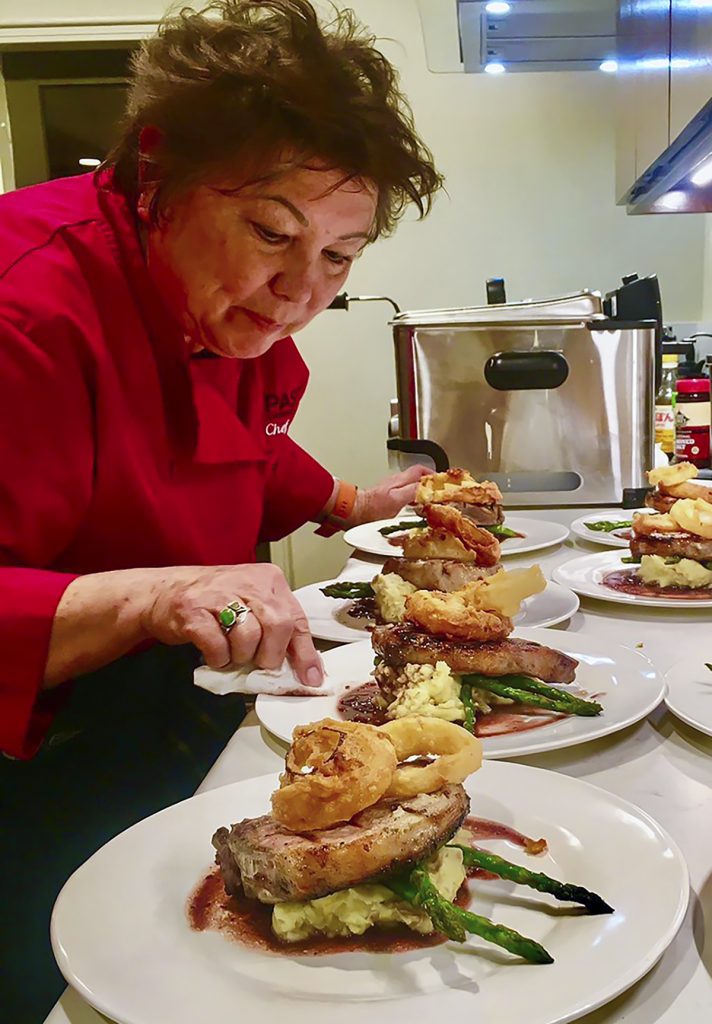 With a passion for food and philosophy that food is its own kind of medicine, she redirected 35 years of catering experience to focus on delivering a "Meals To Go" menu.
The shift to serving to-go meals put Jacobs in touch with a demographic she did not regularly interact with.
"I deal mainly with out-of-towners," Jacobs said, "then there was a realization there was a need and I made a to-go menu."
The demand for meals picked up surrounding her Easter menu, so that she could bring on a team of meal preppers and was still overwhelmed with the volume.
The success of Easter brunch inspired Jacobs to look forward to Cinco de Mayo and Mother's Day menus for families to celebrate together with a good meal.
Jacobs knowledge about the local cuisine led her to customize a menu to fit a niche that hits the local appetite.
"I am quite a foodie," Jacobs said. "I know what is out in the restaurants and what my favorite food is, so I will design menus that are pretty safe and nice food. My beef is sous-vied and my chicken is always brined first."
Jacobs uses a range of culinary skills to produce gluten-free, nutrient-rich, vegan or other special-needs menus as well.
"I just updated my menu again," Jacobs said. "I'm known for my paella. Im always at the Pinot & Paella event in Templeton and usually place and get people's choice."
The current meals to go feature four main courses, with beef, chicken and pasta as staples, coupled with potatoes or seasonal veggies, with a chopped salad or kale salad and optional dessert of pot de creme or blackberry cobbler.
Like many other businesses, the pivot has put Jacobs in touch with a new customer base and possibility that this might be a model that continues post-COVID.
"I have a feeling I'm going to keep this avenue of our business going," Jacobs said. "We are filling a need."
Paso Catering Co. can be found online and social media. Go to pasocatering.com or search on social media.
"Just click on the 'To Go' tab," Jacobs said, "Or call — I just got a text from someone who is having a birthday and doesn't want to cook."