Collective tasting rooms trend in the wine industry to meet consumer demands for atypical and convenient experiences
Paso Robles' newest multi-winery destination, Wines of the West, joins other Central Coast area wine collectives in offering consumers an unconventional place to taste a diverse array of wines – meeting the ever-growing demands for variety and convenience when it comes to wine tasting.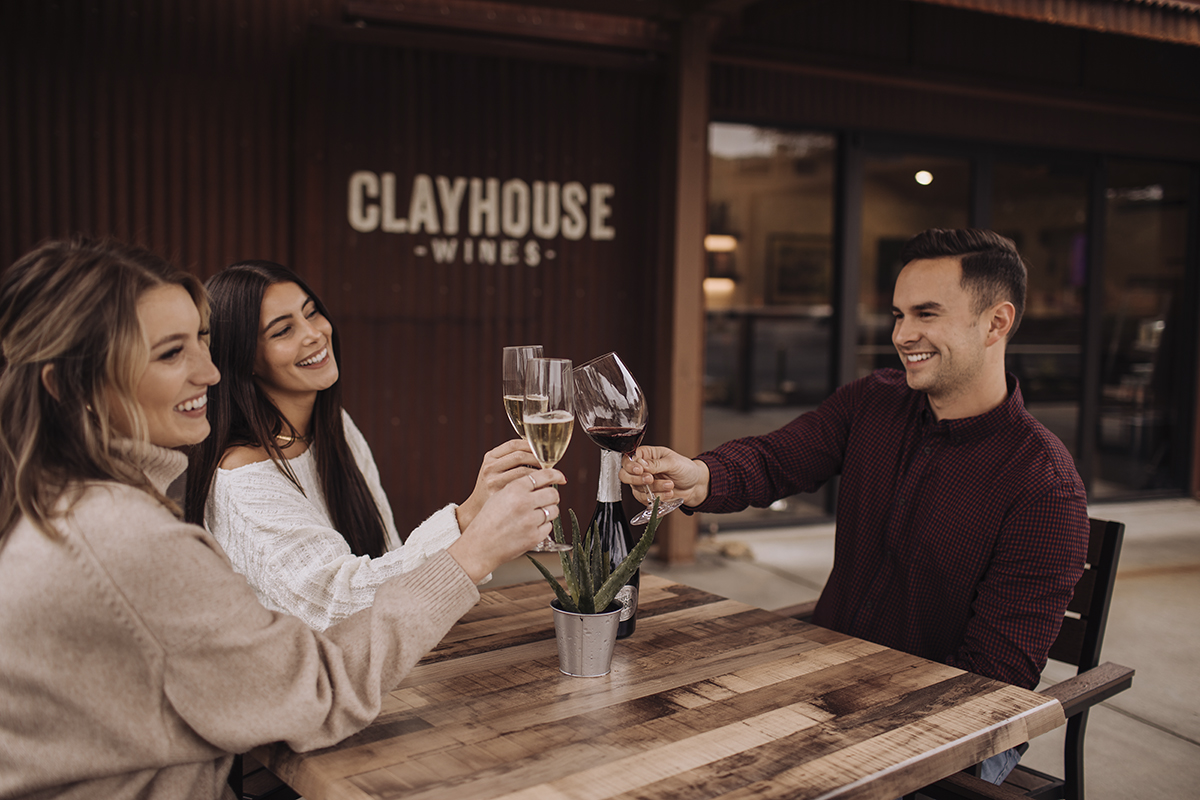 This shift from the traditional wine tasting experience of venturing between wineries makes it easier for customers to sample a wide range of varietals and styles – and in less time, thanks to the advantage of being in one place. It's a trend that Wines of the West Director of Marketing Hilary Berkey, thinks is here to stay: "In today's busy world, people have less time to dedicate an entire day or weekend to wine tasting, especially considering how expansive Paso Robles wine country is. We are making it easier for wine enthusiasts to discover and explore the wines of this region, all from one unique and approachable destination."
Located along scenic Highway 46 West in Paso Robles, Wines of the West is the latest wine tasting outpost to embrace the growing trend of multi-winery experiences under one roof. The spot was designed to provide its visitors with distinct, memorable tasting options that satisfy a variety of tastes and preferences. Wines of the West features everything from Rhône and Bordeaux varietals to non-traditional varietals in cans; the four different brands – Clayhouse Wines, Purple Cowboy, If You See Kay and Alloy Wine Works – can be enjoyed within one of two areas: a traditional wine salon style tasting setting and a more eclectic space known as the CAN-tina. Further enhancing this one-stop shop is the on-site restaurant, Heirloom Kitchen, which serves farm fresh California fare daily.
The Santa Barbara Wine Collective, located in Santa Barbara's hip Funk Zone neighborhood, has modeled this customer-focused experience since it first opened five years ago, welcoming visitors to discover a range of Santa Barbara wines from one singular tasting room. Nearby, the Wine Collection of El Paseo in downtown Santa Barbara follows a somewhat similar concept, where six unique tasting rooms are all situated within one historic complex. Also in Santa Barbara County, theLompoc Wine Ghetto beckons with one large, industrial space from which to explore myriad wines from area producers.
While each destination offers its own spin on the multi-winery concept, the idea remains the same: to offer wine lovers one accessible location to sample a diverse set of wines from numerous producers.
About Wines of the West
Wines of the West is a wine tasting collective located along the picturesque Highway 46 in Paso Robles, owned by the prestigious Vintage Wine Estates. Wines of the West's collection of four wine brands includes Clayhouse Wines, an ode to the clayhouse relics of Paso Robles' pioneering past and producer of Rhône varietals; Bordeaux-focused Purple Cowboy, a tribute to the purple-teethed cowboy winemakers of another era; If You See Kay, producer of non-traditional varietals that veer away from the status quo; and Alloy Wine Works, maker of unique, small-lot canned wines. Wines of the West is open daily and located at 3750 Highway 46, Paso Robles, CA 93446. You can find them on Facebook, Instagram and Twitter or visit the website at pasowinesofthewest.com.