The Paso Robles Wine Country Alliance knocked it out of the park!
A new name and location gave its Paso Wine Fest a much-needed makeover. For starters, there was caviar appetizer paired with Austin Hope Rosé, a fashionably restored French vintage milk truck offered Daou Vineyards & Winery wines and Bitter Sweet Symphony aperitif-spiked Jello shots passed around at Barton Family Wines' breezy lounge and wine bar.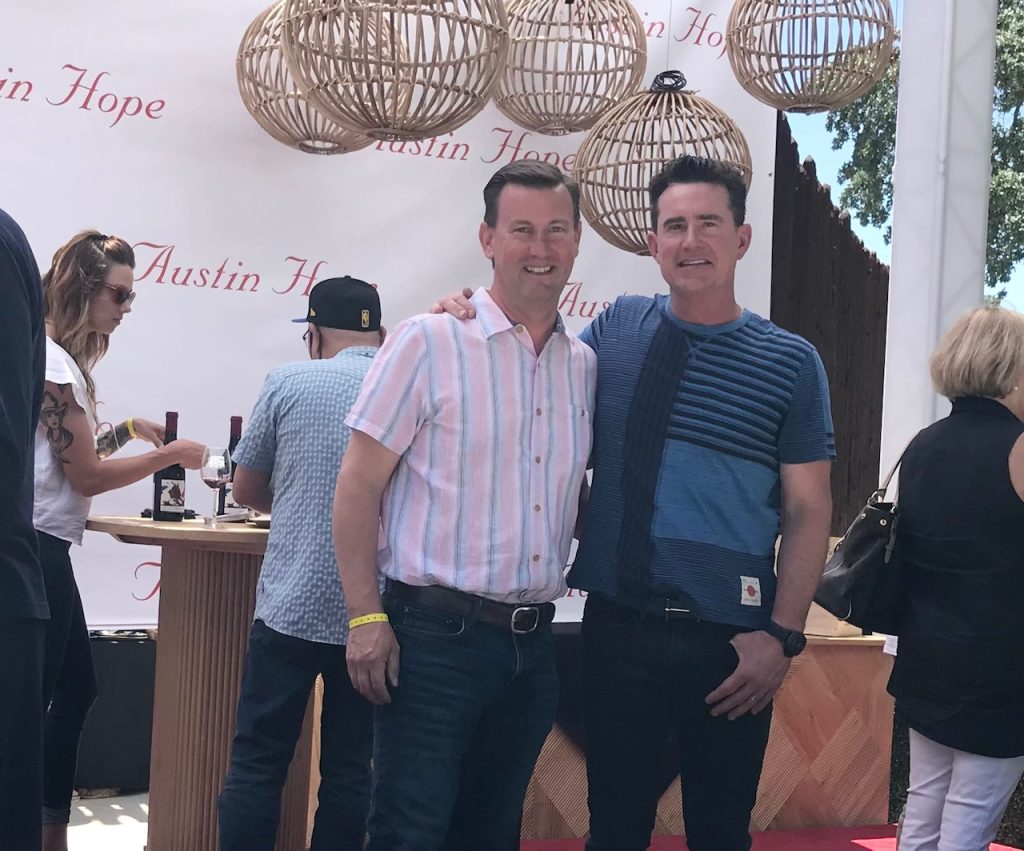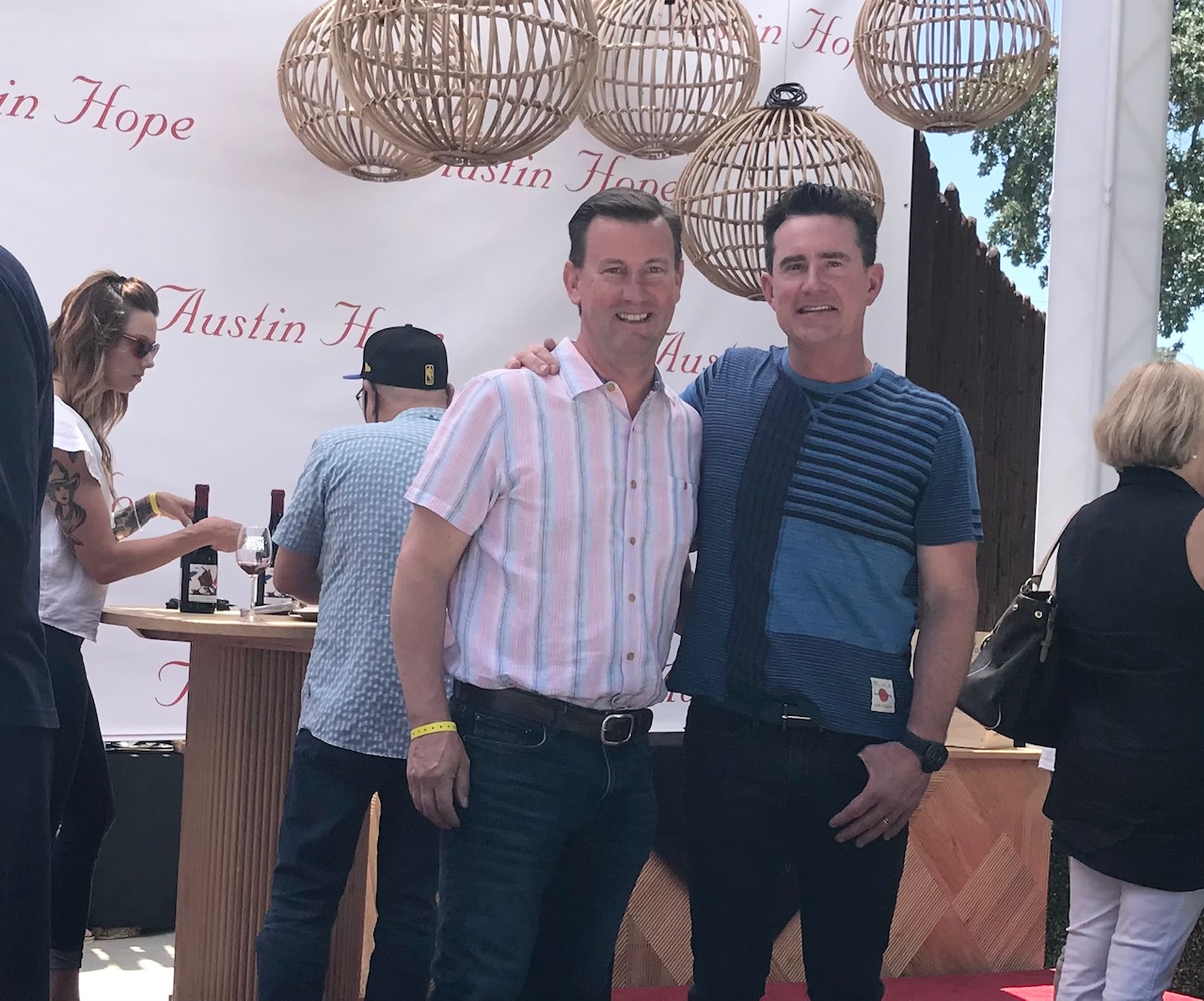 Talk about an elevated experience!
advertisement

From the post-fest buzz around town, May 21's Grand Tasting was a hands-down success. The one critique from locals was the high ticket price for the popular tasting that drew a crowd of 1500 this year.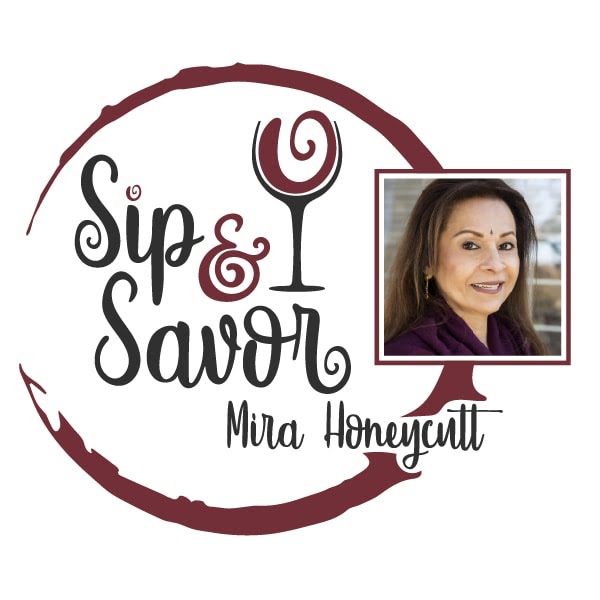 Presented by Paso Robles Wine Country Alliance (PRWCA), the four-day event included winemaker dinners, seminars and Sunday open house festivities at several wineries. Previously known as the Paso Robles Wine Festival, the celebration marking its 39th year is now renamed Paso Wine Fest. The event this year also made its move from the downtown park to the Paso Robles Event Center.
"We outgrew the park," said Joel Peterson, executive director of PRWCA. "And it was a burden for local businesses as the city had to close down the streets." Besides the spacious grounds of the Event Center had much to offer by way of infrastructure such as parking, security and restrooms.
That infrastructure came with a price, though. In previous years (2018, 2019), Saturday's Grand Tasting was priced at $70. This year it was increased to $179, discounted to $159 which was offered to all wineries to pass along to their club members. (Each ticket came with a $10 food voucher redeemable at one of the eight food trucks.)
Indeed that is a whopping increase! However, at that price, the Grand Tasting at the Event Center presented a spectacular look with an artfully laid out plan designed by the San Luis Obispo-based Karston Butler Events working jointly with the PRWCA team.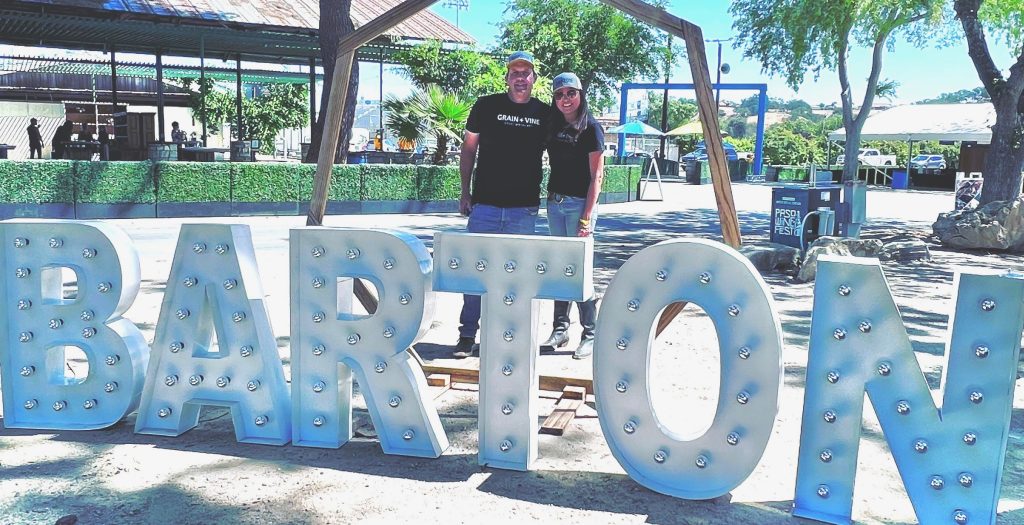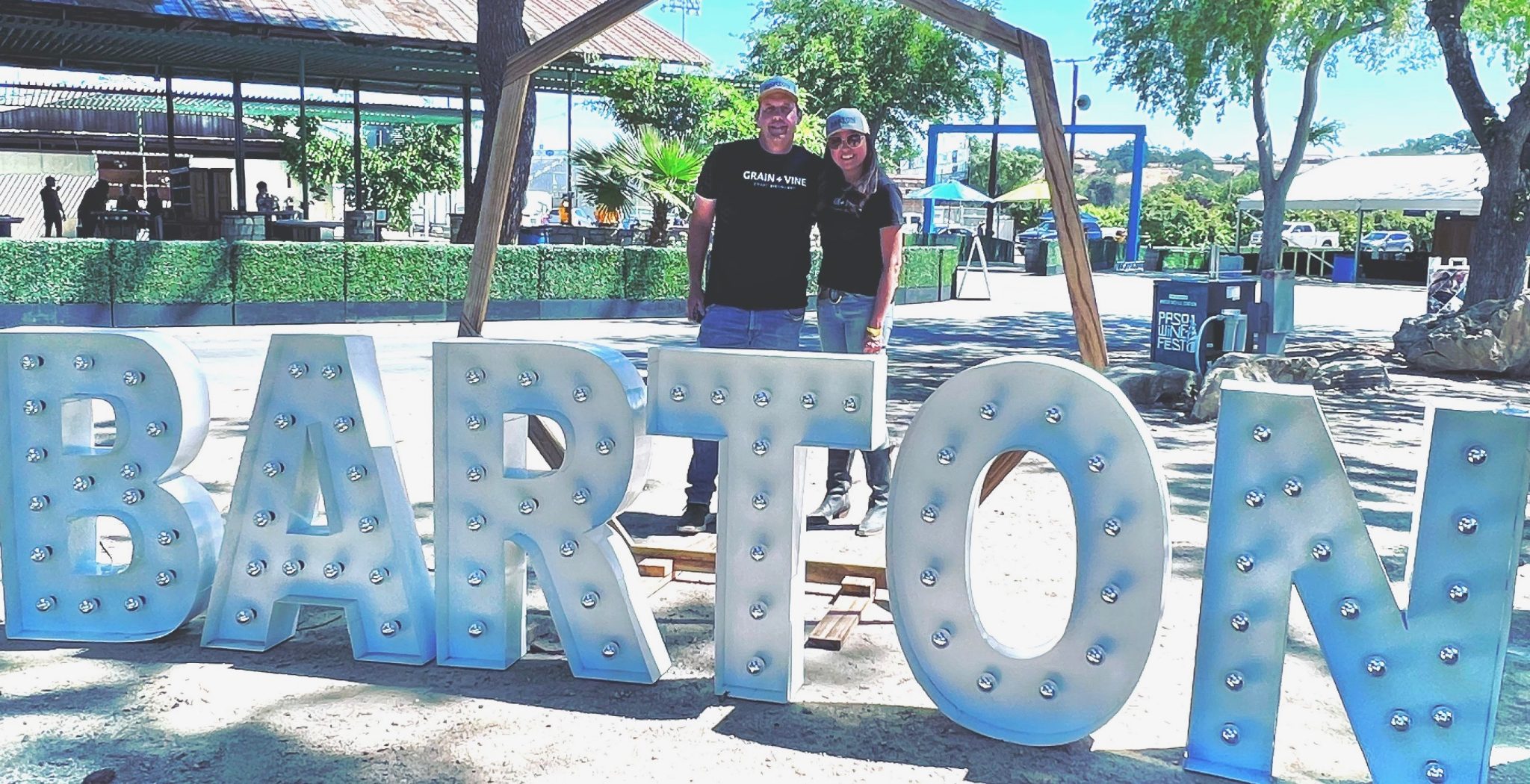 While the 100 wineries were housed in four large tents, some wineries wanted larger spaces and that's how the idea came about to offer special sponsorship for lounges. The four wineries, Justin, Daou, Austin Hope and Barton, created their own dramatic lounges at the venue's Frontier Park.
"It was a trial run," said Peterson, who noted these particular wineries bring a good number of visitors to town annually. "They've been flying the Paso flag."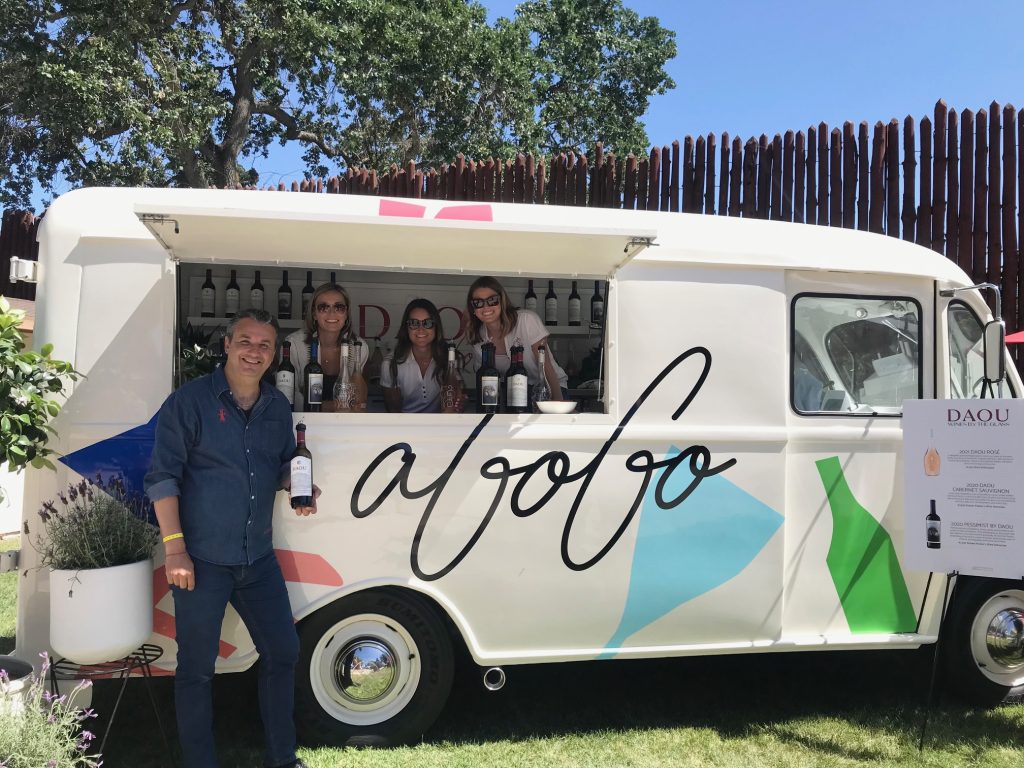 Turns out that was a stroke of genius. "We've heard from more wineries who want bigger presence next year," Peterson commented.
It's only natural that this annual fest, popular with locals and out-of-towners keep up with the growth of Paso wine region in recent years. However, Jason Diefenderfer, winemaker at Hope Family Wines loving the new look fondly recalled the quaintness of the early years. "The community loved it as a local wine day. As 16 years old Austin [Hope] and I would bring wine to the event, I've been a part of this for 38 years."
With 100 plus wineries pouring around 500 wines, there was an abundance of wine to savor and sip (and spit) within the four-hour tasting experience. Among the litany of such exalted names as Saxum, Booker, Law Estate and Linne Calodo was TOP, a wine I have been following since I discovered it in 2018 at the Garagiste Festival.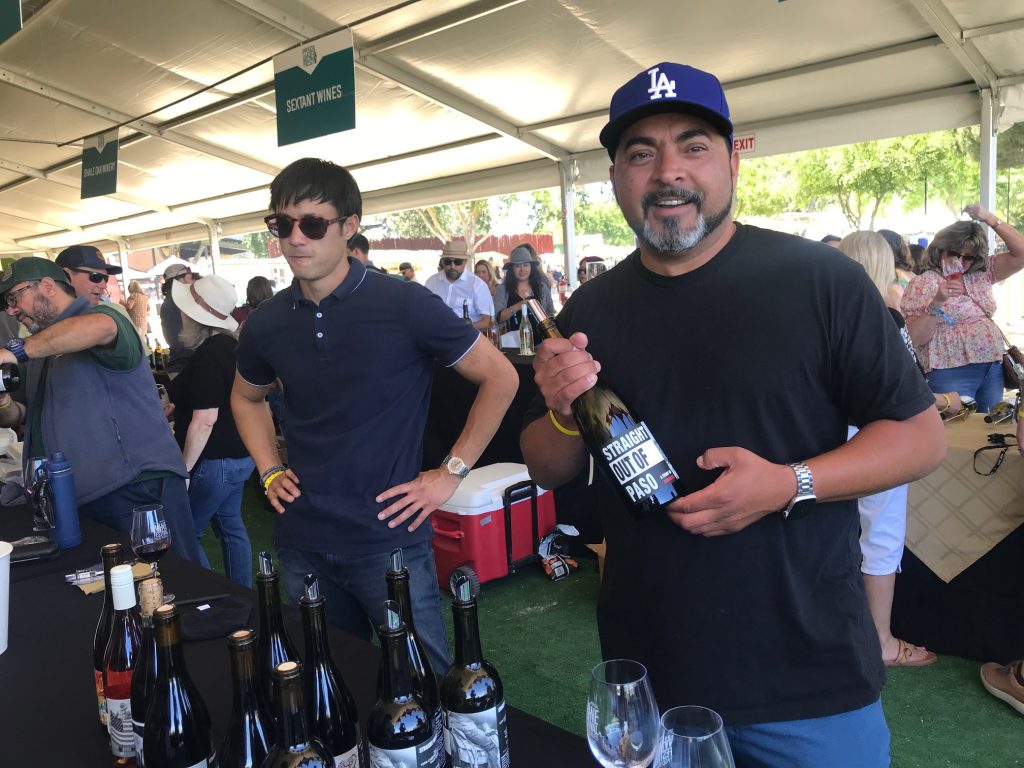 TOP is a passion project of Stanley Barrios and Elena Martinez who gave up lucrative jobs in Los Angeles to dedicate themselves to Paso wine. And from the taste of the wines and the crowds around their table, it looks like their passion has paid off.
The two TOP wines offered were the 2020 Joule Rosé of mourvedre, a brilliant pink, barrel-aged for one year and bottle-aged for six months. 2019 Variant was a carignan-driven blend lyrically balanced with syrah, grenache, graciano and roussanne. How these five varieties spun around the palate to deliver a perfect ballet was sheer magic.
Edgar Torres, who has long had success with his Bodega de Edgar wines, now has a runaway hit on his hands with his second label Straight out of Paso, a brand that pays respect to the roots of Paso. With trend-setting wines such as carbonic grenache, he has cultivated a dedicated millennial following.
At Torrin, owners Scott and Viquel Hawley offered their distinctive Rhône style blends, the 2019 Le Devoir and 2018 Banshee.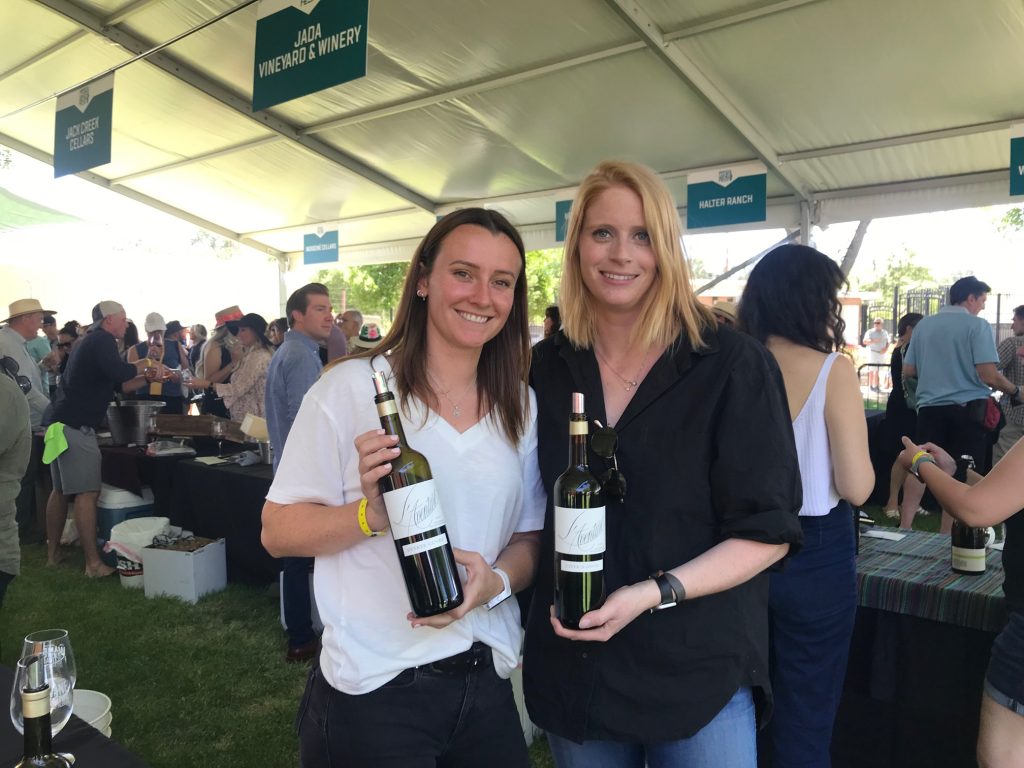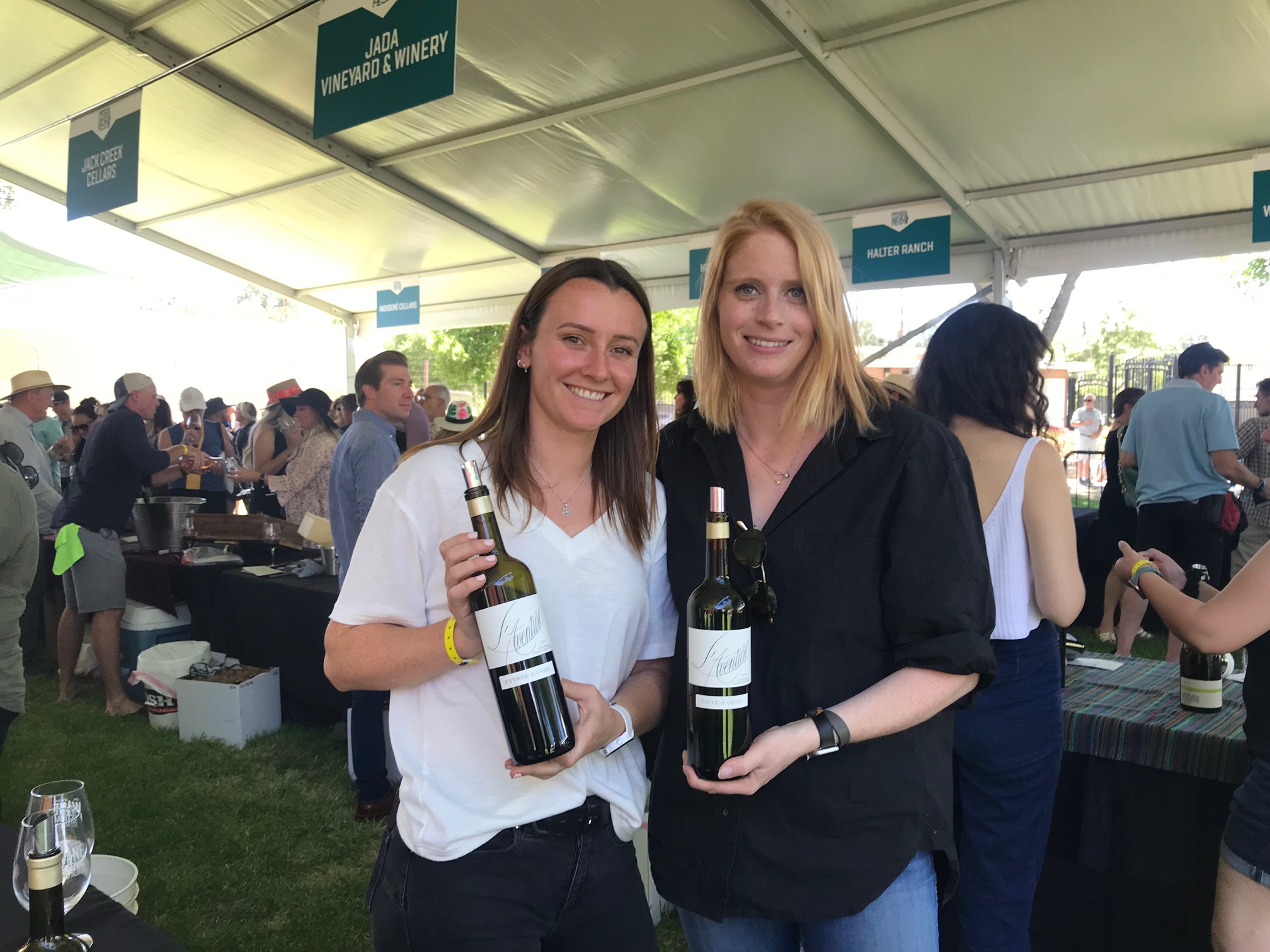 Chloé Asseo Fabre, general manager at L'Aventure, and her team poured the 2019 Estate Cuvee, the signature cellar-worthy Rhône/Bordeaux blend.
I savored Josh Beckett's newly launched Thibido wines, the 2020s of Just Because syrah and amphora-vinified grenache blanc. Of his minuscule annual production of 150 cases, Becket commented: "I don't want to lose sleep; it's grassroots so let it grow on demand."
Cloak & Dagger's Ray Shofield, known for his bold red Bordeaux-style blends, was pouring his flagship 2019 Cryptology and 2018s of The Assassin cabernet sauvignon and Deep State, a cabernet franc-driven blend.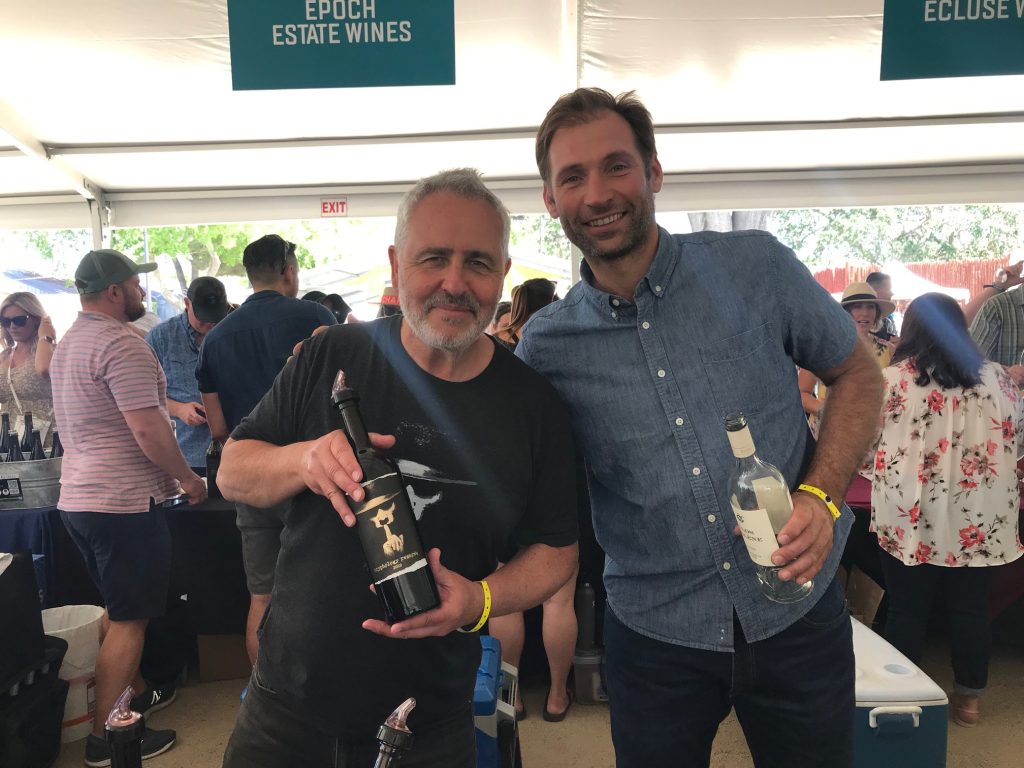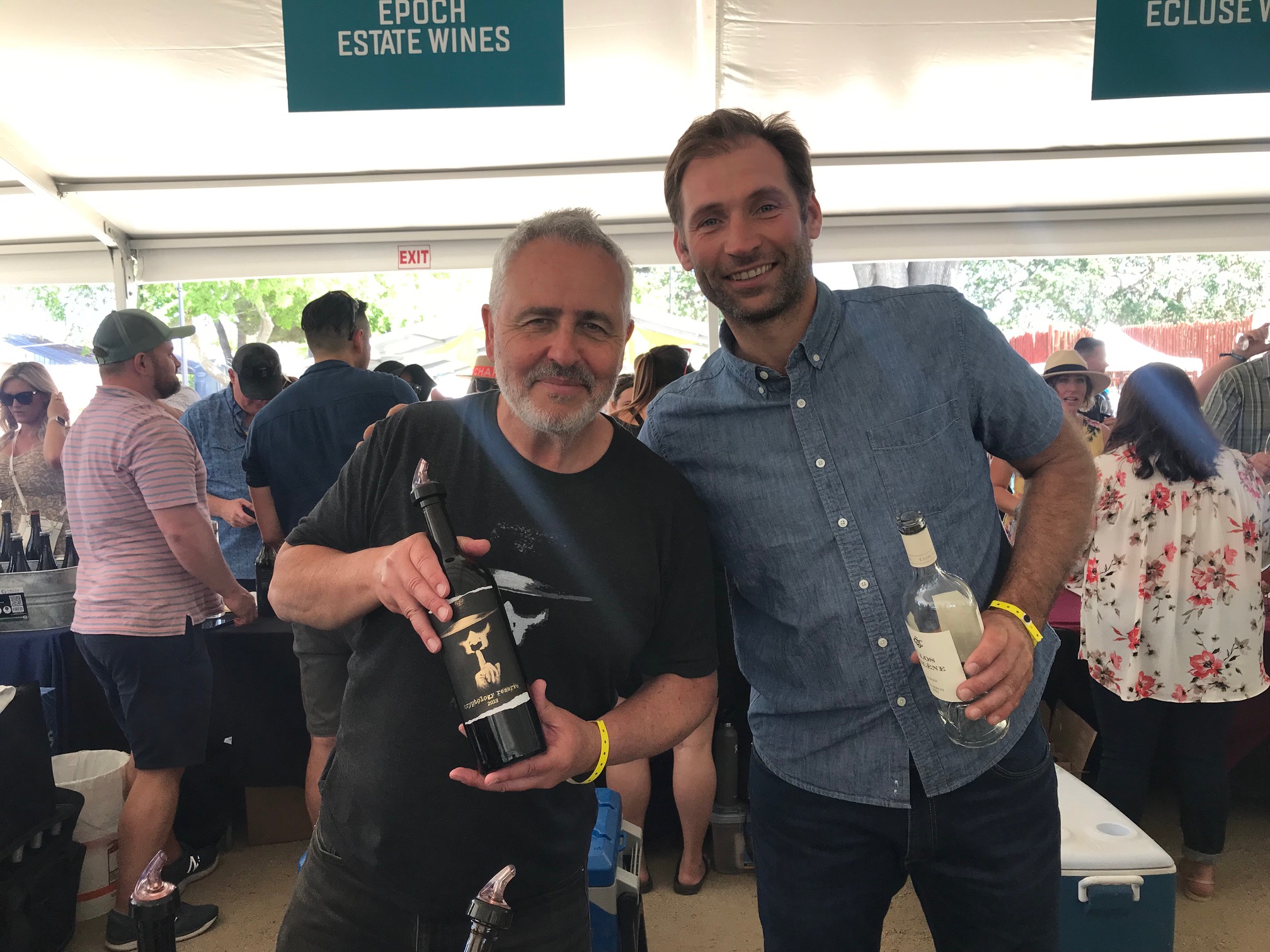 There was much to celebrate this year for regulars and newcomers such as Serial Wine, a new addition to downtown wine tasting scene.
"We loved the interaction with the guests and signed up people for sales," commented Terri Harrington, sales & hospitality manager.
Harrington also enjoyed the camaraderie with fellow industry friends, trading wine bottles. "It was fun and unexpected, we went home with a mixed case of wines to share with our Serial Team."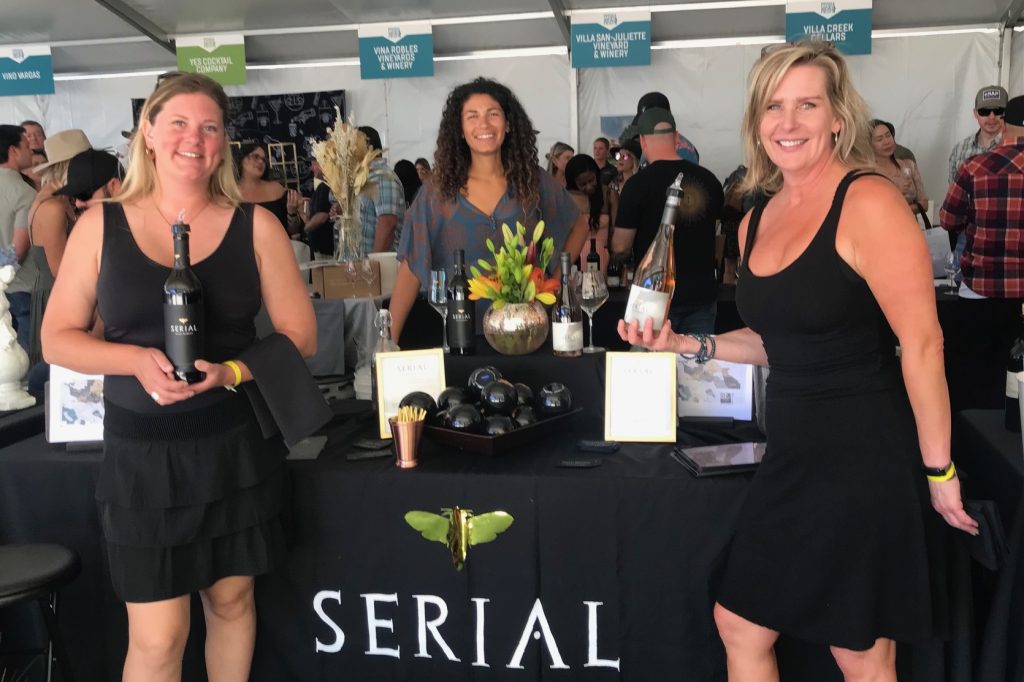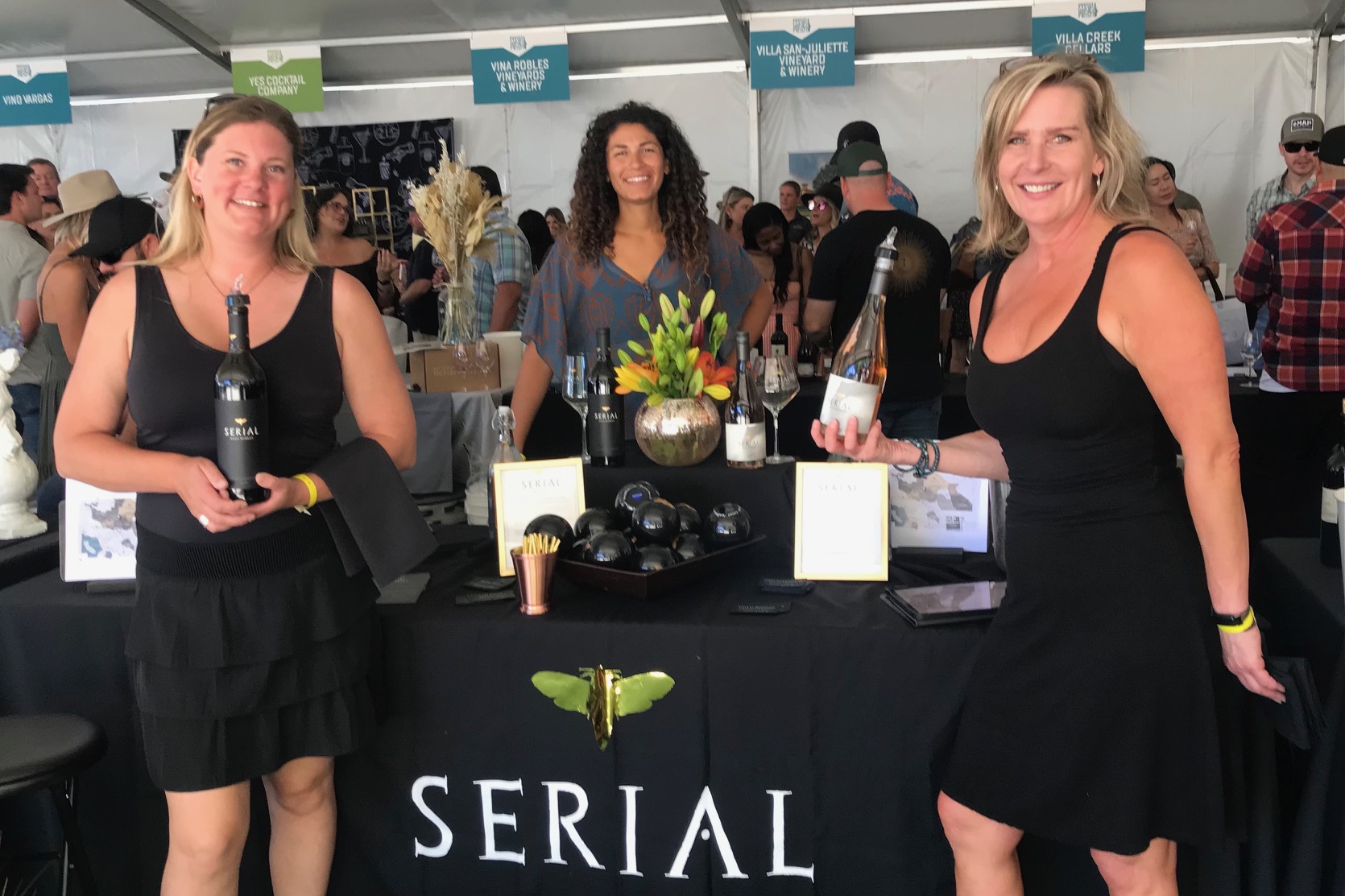 Paul Sowerby, national sales manager at Adelaida Vineyards & Winery admitted that he had been absent from this festival for the past ten years. "I came to strictly support this effort, what the alliance [PRWCA] is doing," he stated. "This is quality not quantity." Joined by winemaker Ryan Kemp, the team offered 2022 Rosé from Anna's vineyard and 2019 vintages from the winery's esteemed estates, the pinot noir from HMR and cabernet from Viking.
"It's a great platform for wineries to shine," expressed Maeve Pesquera, Senior Vice President, Strategy & Business at Daou Vineyards & Winery. "Makes me proud to be part of this community, what I call Team Paso."