'Best of Fests' event held at Veterans' Memorial Hall, April 17-19
The Garagiste Wine Festival, which was named 'Best of the Fests' for 2019 by Fest Forums, continues the celebration of its 10th anniversary year with three days of wine events during its popular Garagiste Festival: Southern Exposure in Solvang April 17th – 19th, 2020.
The Garagiste Festival, which premiered in Paso Robles in 2011, and is the nation's first and only festival to showcase the wines of micro-production commercial 'garagiste*' winemakers, expanded to the Santa Ynez Valley in 2013 to highlight the wines of Santa Barbara County and surrounding AVAs, as well as small production wineries from across California. It has been a huge success and consistent sell-out ever since. Held at Solvang's Mission-style Veterans' Memorial Hall, Southern Exposure features a wide diversity of grape varieties vinified into over 150 different wines and unique blends, offering wine lovers one-of-a-kind opportunities to taste a range of the year's most exciting handcrafted small-lot production wines, all under one roof.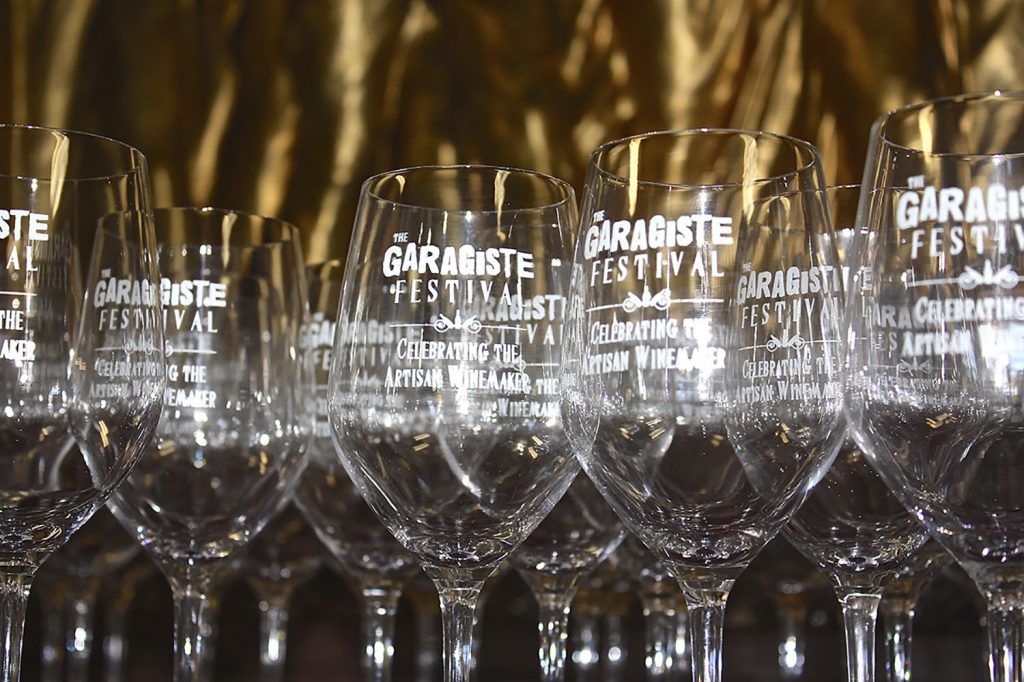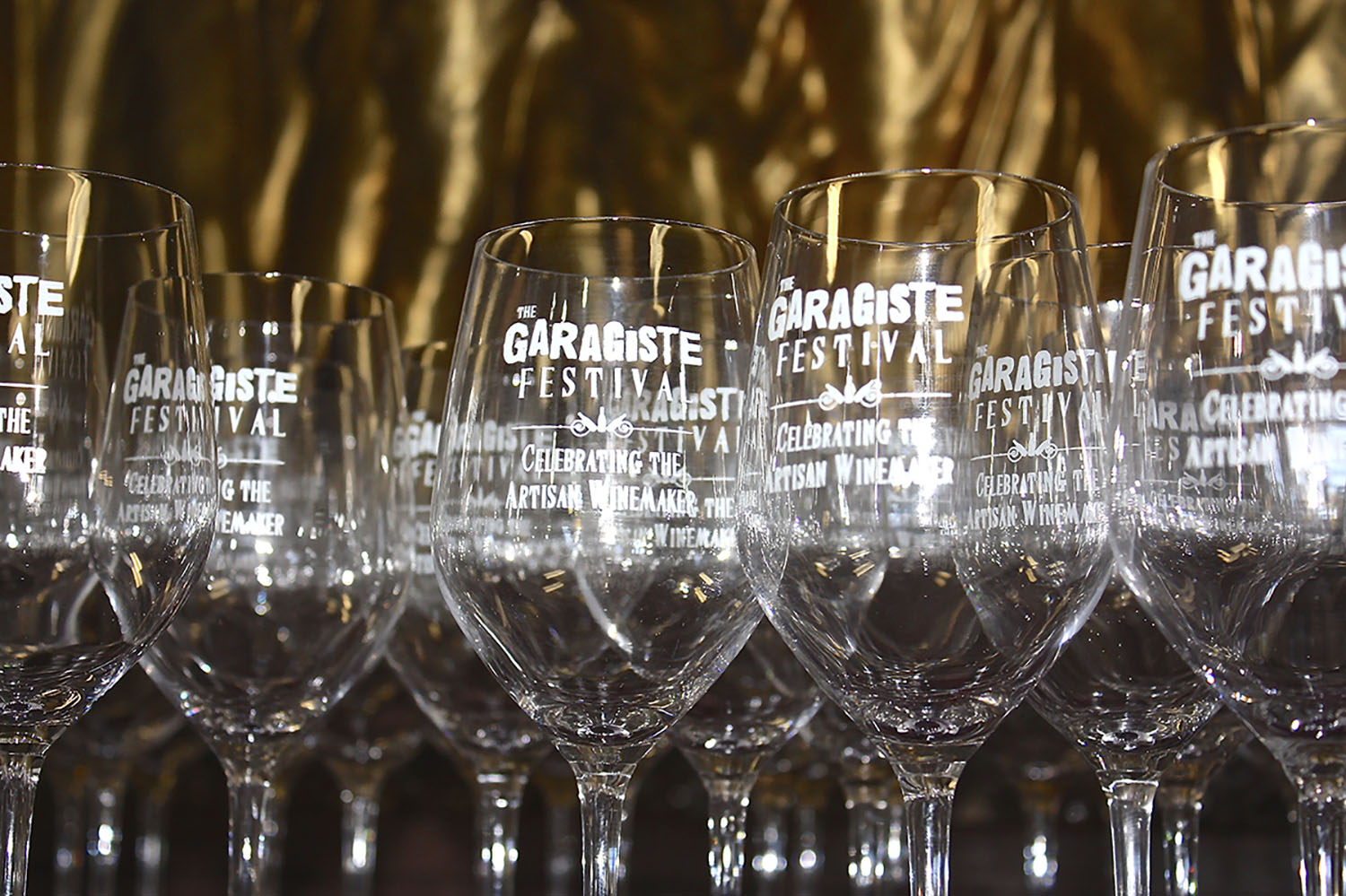 "We love Solvang. It was the first place that proved our festival had appeal well beyond our home base of Paso Robles," said Garagiste Festival Co-founder Douglas Minnick. "We have enjoyed showcasing the remarkable wineries of this area over the years and have been proud to watch as many of those tiny wineries have grown and thrived. Our fans love discovering the new 'crop' of exciting micro-wineries that pour each year, representing the depth and richness of the American Garagiste movement. Who knows, one of them may be the next Au Bon Climat!"
As part of the celebration of its 10th anniversary, The Garagiste Festival is offering the second in its "Original Garagistes" tasting seminar series, which celebrate the pioneers whose handcrafted, small lot wines laid the foundation for the worldwide reputation of the Central Coast. The "Original Garagistes: A Deep Dive & Tasting with Jim Clendenen" seminar features the "Mind Behind" Au Bon Climat. Clendenen, who is recognized worldwide, has received international awards for his classically styled wines at famed Au Bon Climat, which he helped start in 1982. This seminar will not only give attendees the opportunity to sample a selection of Clendenen's wines, but will also chronicle, via moderator Stewart McLennan, his unique story and winemaking journey. McLennan, who co-founded The Garagiste Festival, hosts The Garagiste Show on KRUSH FM.
advertisement

"Jim was integral to proving that California's Central Coast can produce world class Burgundian style wines. He has helped Au Bon Climat cultivate an international reputation for its Pinot Noir, Chardonnay, Pinot Blanc and Pinot Gris," said McLennan. "And, with his passion project, Clendenen Family Vineyards, he is also crafting artisan, small lots of wine from a wider spectrum of varieties, including Italians and his highly acclaimed Nebbiolo. His is a true 'original garagiste' story, and we are excited to share it, along with his wines, in Solvang."
The Original Garagiste seminar is available as part of the Festival's Weekend Pass or Saturday VIP seminar and tasting package, which also includes a Wine Country Box Lunch from local favorite Succulent Café and early access to the Grand Tasting.
The Garagiste Festival: Southern Exposure kicks off on Friday, April 17th with "No Repeats, Rare & Reserve" BBQ, 6:30-9:00pm, where winemakers will pour extremely limited Club Only, Library and Pre-Release bottles that showcase what micro-production winemaking is all about, accompanied by a BBQ buffet from Neighbor Tim's BBQ.
Saturday's (April 18th) Grand Tasting event showcases over 40 winemakers pouring 150+ wines and 20+ grape varieties. All tickets include unlimited tastes, complimentary cheese & charcuterie, a souvenir Stolzle crystal wine glass and a Silent Auction which benefits The Garagiste Festival Scholarship Fund at Cal Poly. On Sunday, Garagiste Passport Day returns, offering discounts and special offers to festival attendees at local participating wineries.
The non-profit Garagiste Festival also supports the Garagiste Festival Scholarships at the Wine and Viticulture Department at Cal Poly University San Luis Obispo.
Among the 40+ winemakers scheduled to pour at the Solvang Southern Exposure Garagiste Festival are:
Ascension Cellars, Bolt To Wines, Cavaletti Vineyards, Cholame Vineyard, Cloak & Dagger Wines, Cordon Wines, Dana V. Wines, DeWitt Vineyard, Diablo Paso, Dorothy Jean Wines, Dusty Nabor Wines, Ferguson Family Wines, Frequency Wines, Gary Kramer Guitar Cellars, Greyscale Wines, Hoi Polloi Winery, Hoyt Family Vineyards, Imagine Wines, Kaleidos Wines, Kimsey Vineyard, Lepiane Wines, Lions Peak Winery, Maidenstoen Wines, Marin's Vineyard, Mastro Scheidt, McClain Cellars, MCV Wines, Montemar Winery, Ondule Wines, Pelletiere Estate, Quench + Temper, San Rucci Wines, Seagrape Wine Co., Sycamore Ranch Winery, Torch Cellars, Two Moons Cellars, Two Papas Wines, Velvet Bee Wines, and Volatus Wines
2020 Garagiste Festival Dates and Places:
The Garagiste Festival's 10-year anniversary celebration will continue throughout the year with special events, signature tastings, local chefs, after parties, and rare and reserve nights.

April 17 & 18 at the Veteran's Memorial Hall in the heart of Solvang: 1745 Mission Drive, Solvang, CA
July 24 & 25 at the historic Glendale Civic Auditorium: 1401 N. Verdugo Road, Glendale, CA
Nov 12 -15 – The 10th Annual Garagiste Festival in Paso Robles includes a series of special events and The Grand Tasting at the Paso Robles Fairgrounds: 2198 Riverside Ave, Paso Robles, CA
For more information and full Garagiste Festival:Southern Exposure schedule details, go to: http://www.garagistefestival.com/
Tickets are limited for the Solvang festival and Garagiste Festivals always sell out. To buy tickets, go to: https://nightout.com/events/garagiste-festival-southern-exposure/tickets
For breaking 10 anniversary celebration festival news and special discounts, sign-up for our free newsletter, The Dirt at https://www.garagistefestival.com/garagiste-blog or follow us on Twitter (@GaragisteFest) or Facebook.
Sponsors include:
Visit SYV, ETS Laboratories, Farm Credit West, Glenn Burdette, G3 Enterprises, Bank of Marin, Digital Dogma, Laffort U.S.A., mWEBB Communications, Hamlet Inn, Wine Industry Insight, City of Santa Ynez Valley, Wine Reach App, WiVi Central Coast Conference & Tradeshow, California Winery Advisor, Distinctive Glassware.
For sponsorship info, email info@garagistefestival.com.