With Zoom happy hours and wine tastings popping on social media, it was only a matter of time when a wine festival would go virtual. Since many festivals have been postponed to 2021 due to the COVID-19 lockdown, the SLO Coast Wine Collective decided to recreate a festival experience with a virtual wine festival exclusively on Instagram Live on May 16, from noon to 5 p.m.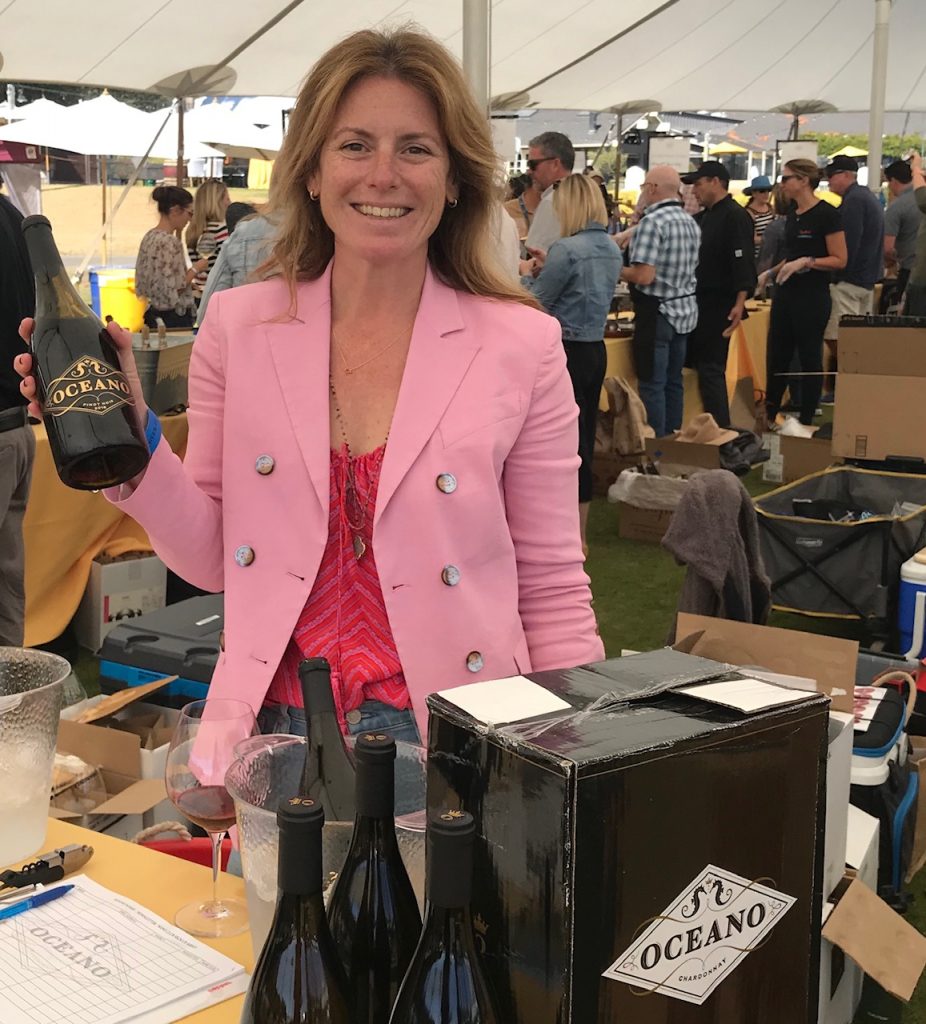 "Together in the Vines" virtual wine festival aims to bring together consumers and wineries as a group of Edna Valley winemakers engage in seven mini-tasting panels with three live music performances programmed throughout the five-hour marathon. The virtual festival is a brainchild of Holly Holliday, events manager at Tolosa Winery and a specialist in producing wine festivals.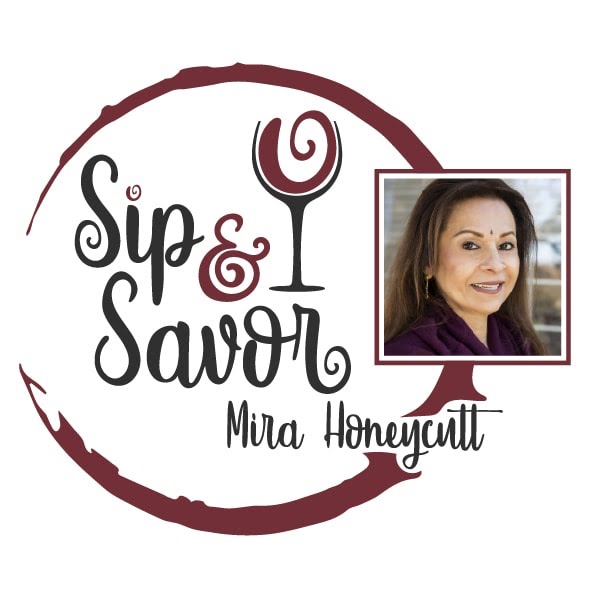 "At Tolosa, we were looking at ways to get people involved in our virtual tastings," she told me in a phone conversation. But Holliday wanted to include other local wineries so she came up with the concept of collective tastings and panels on Instagram. "People can log in from anywhere. Instagram is an international platform."
Is this festival the first of its kind, I ask?
"As I was looking around for inspirations, I could not find anything like this," answered Holliday. "I believe it's the first that I've seen."
This unique festival setting will bring together winemakers not only from the Central Coast area but from Napa Valley and as far away as Middleburg, Virginia with Rachel Martin of Oceano Wines joining the festival.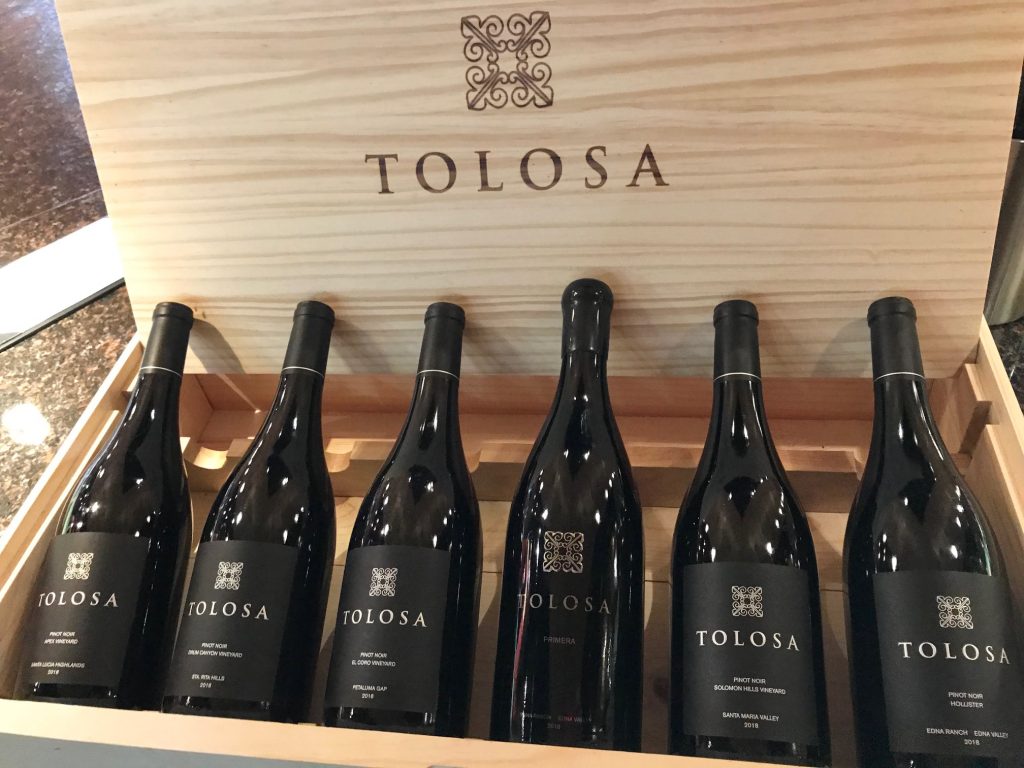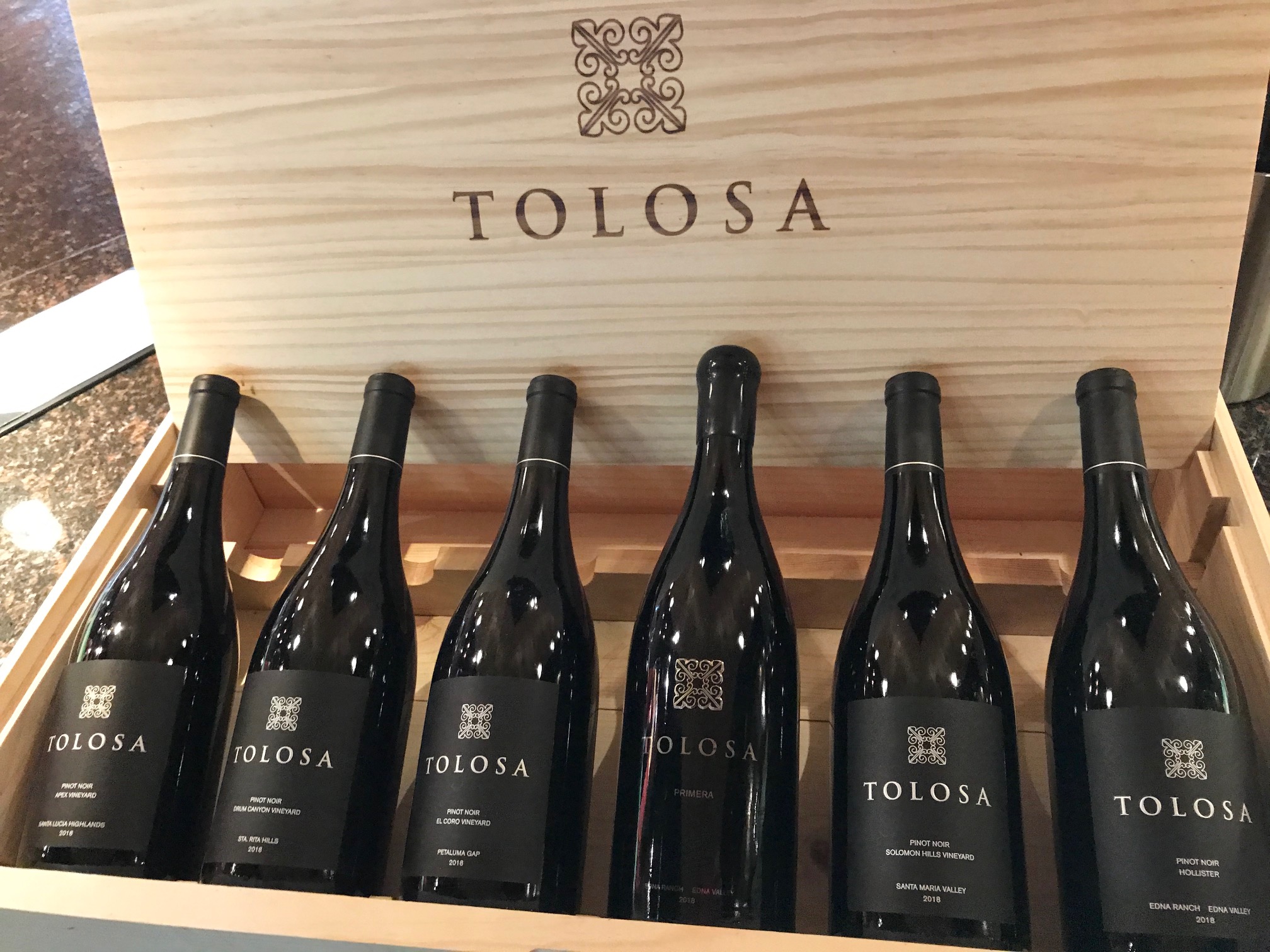 Martin grew up on her family's vineyard Boxwood Estate Winery in Middleburg where she honed her winemaking skills. She launched her Oceano Wines in 2016 sourcing fruit from the acclaimed Spanish Springs Vineyard In Pismo Beach. Her award-winning wines, pinot noir and chardonnay, are crafted in Napa by a local winemaker. Martin is featured on the Women in Wine panel with winemaker Louisa Lindquist of Verdad & Lindquist Family Wines based in Arroyo Grande.
"We will be tasting each other's wines, discussing the differences of our chardonnays both from Spanish Springs," Martin said of the panel when I reached out to her by phone. "People can hear our backstories and text in questions."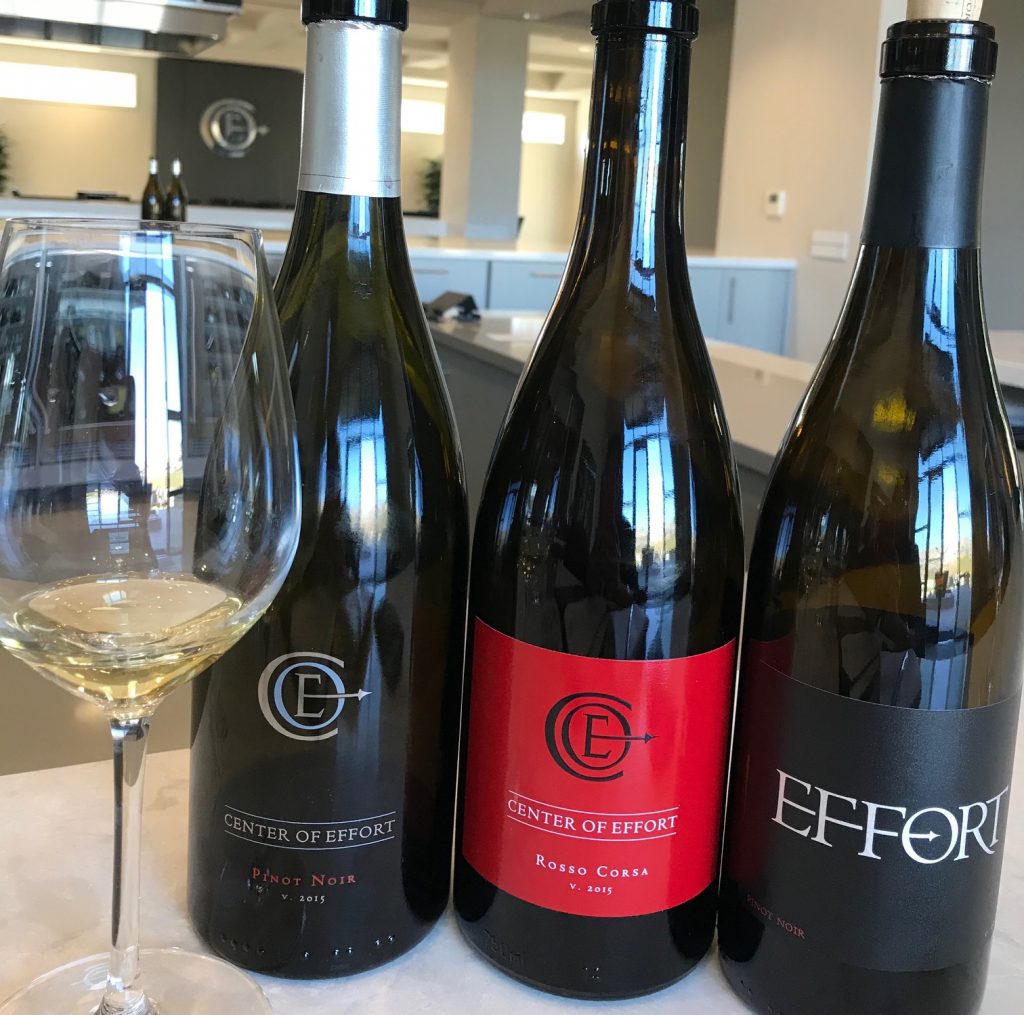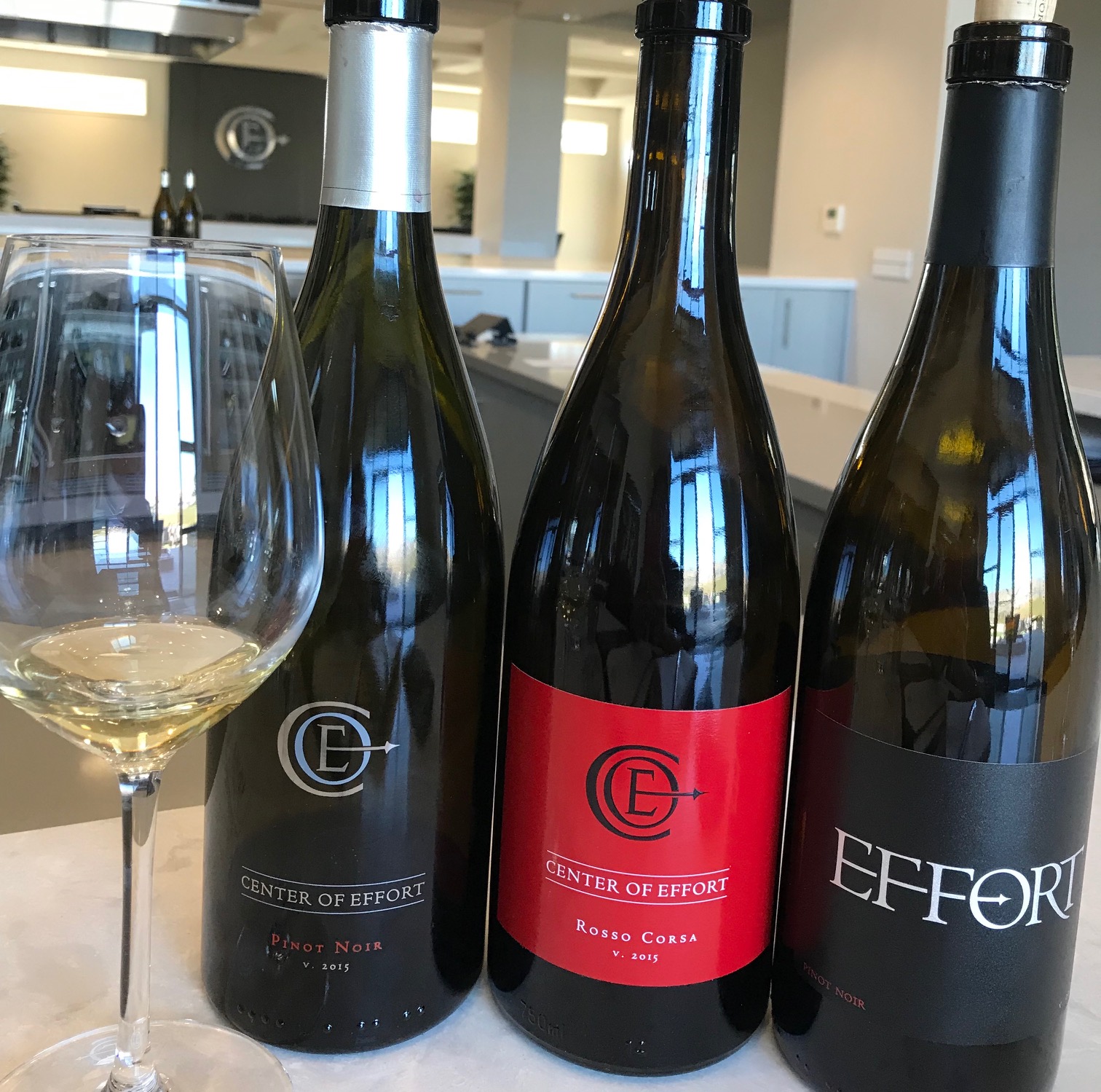 The goal, of course, is for people to get to know and purchase these wines. The festival begins at noon with Ribline's famous Santa Maria style BBQ paired with Absolution Cellars pinot noir.
"It's something fun to try at this time," commented Absolution owner/winemaker Dirk Neumann, who opened his Morro Bay tasting room early February. Its closure in mid-March was a blow to Neumann's new business, so he welcomed the idea of the virtual festival and will be profiling three Edna Valley pinot noirs crafted from different clones.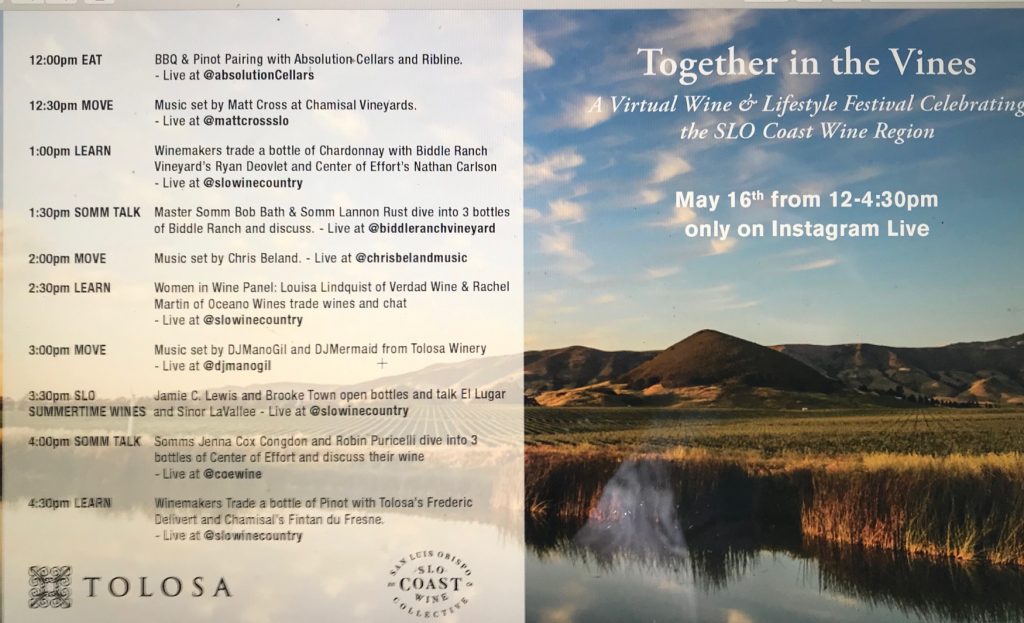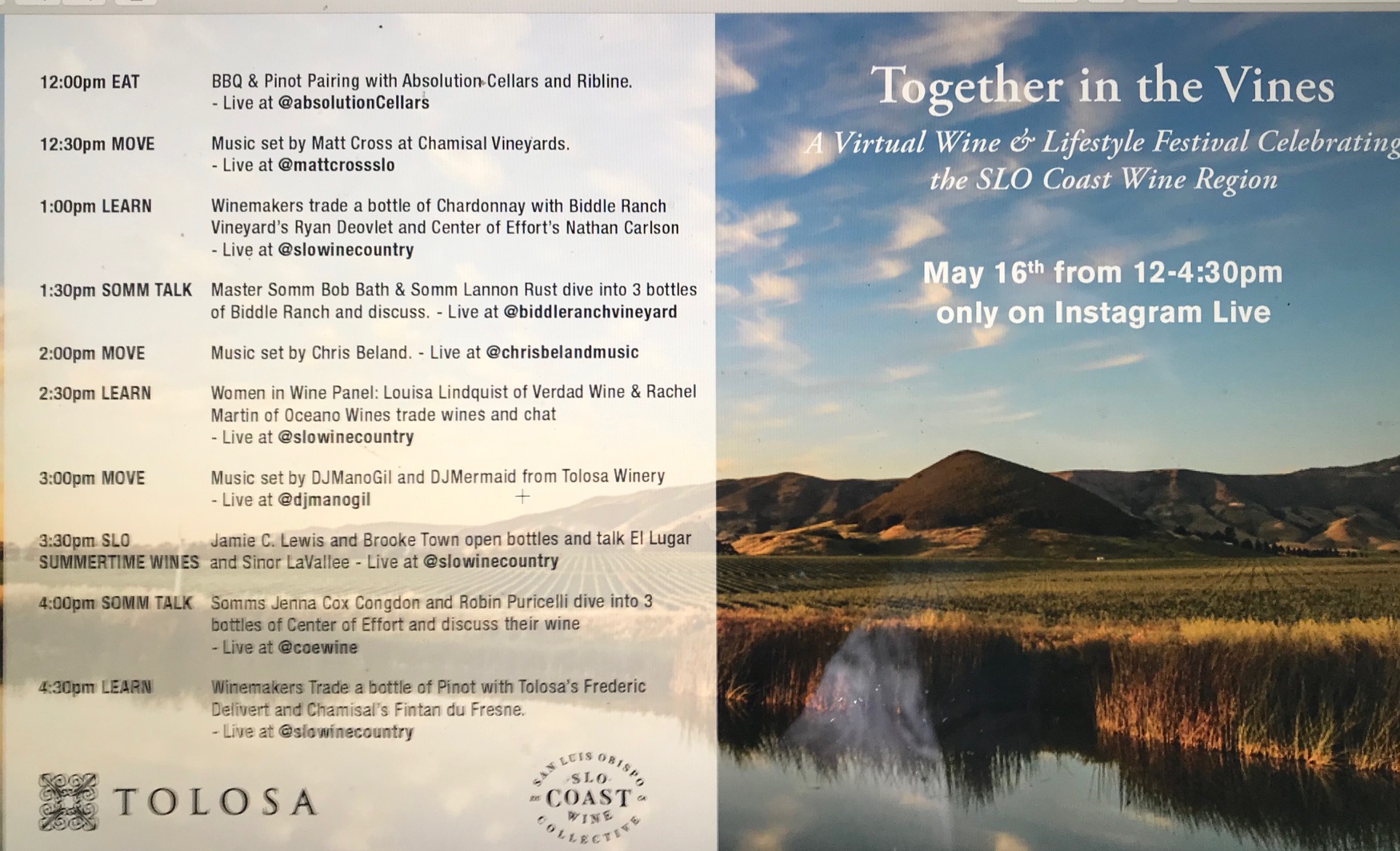 Other featured winemakers and sommeliers will taste wines from wineries such as Chamisal, Center of Effort, Biddle Ranch, Sinor-La Vallee and El Lugar.
"If this goes well, we'll do it again in June with different wineries and different offerings," said Anne Steinhauer, executive director of SLO Coast Wine Collective.
The wines featured are available online for purchase from participating wineries via curbside pickup and by shipment.
For the virtual festival schedule visit: www.slocoastwine.com