Vintage car owners Ken and Carol Eicher shared their love for their cars and the community
PASO ROBLES — On a sunny Saturday afternoon, the old and new car owners gathered at the Paso Robles City Park for the 15th Annual Vintage Sidecar Rendezvous, Recycled Treasures, Antique Motorcycles event. New this year were some electric cars on display.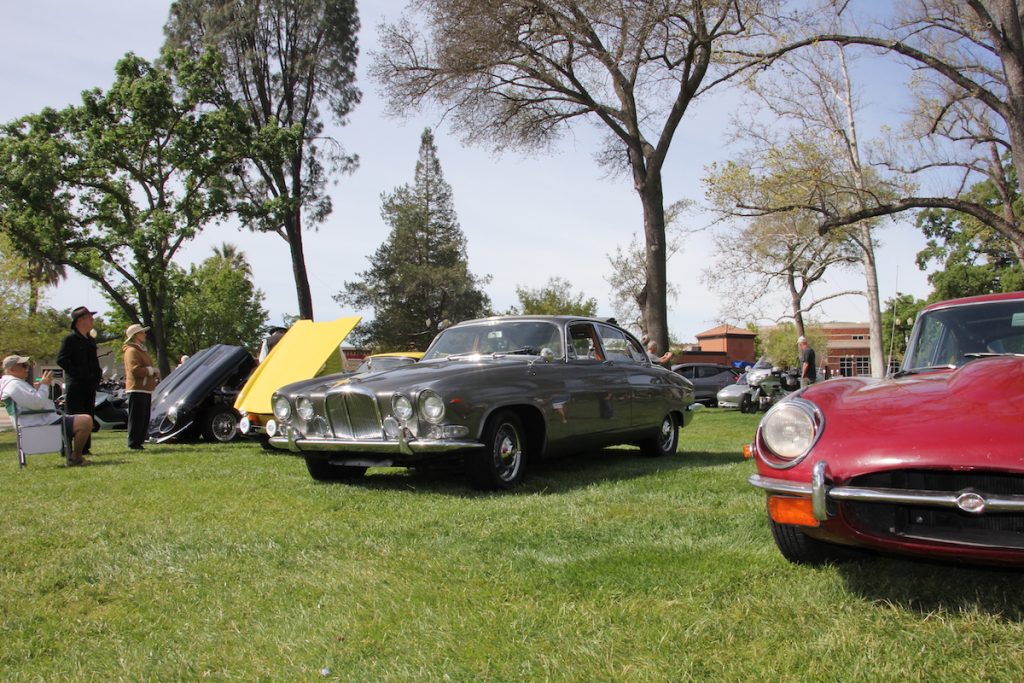 advertisement

"It was fabulous. We had people from all over [visit]," said Paso Robles Main Street Association Executive Director Norma Moye. 
On Saturday, April 22, vintage sidecars and cars lined the park facing Pine Street with antique sellers facing 12th Street.
Ken and Carol Eicher brought their 1957 MGA to the rendevous for their third time. Ken has owned his MGA for 52 years after purchasing it for $500. He took the car from a metallic blue back to its original red.
"We met with him driving this car," said Carol, who followed Ken around after seeing him drive the car for the first time — the rest is history.
Now, the two live near Lake Nacimiento and enjoy taking the car to local shows and gatherings.
"It's my second love. She [Carol] is my first," said Ken.
Moye told Paso Robles Press that visitors enjoyed touring the cars in the park, telling her they loved Downtown Paso Robles.
"People loved getting inside the electric cars and looking at them … We had some old cars that were beautiful," said Moye of the event.
Learn more about the Paso Robles Main Street Association and their upcoming events here pasoroblesdowntown.org/main-street/