Antique and Old Stuff show brought plenty of goods April 28-30
PASO ROBLES — Antique vendors and pickers came out to the Paso Robles Event Center for three days full of camaraderie and shopping last weekend. This April 28-30 show marked the first year of the Three Speckled Hens Antiques and Old Stuff Show under its new owner.
Fifteen years ago, friends Susi Fuller and Kathy Marquart started the Three Speckled Hens show in Templeton after purchasing a little too many goods from another antique show in Washington state. In an effort to convince their husbands not to be upset with their abundant purchases, Marquart thought Templeton was a cute town with no antique show yet, "So we said why not … let's do it."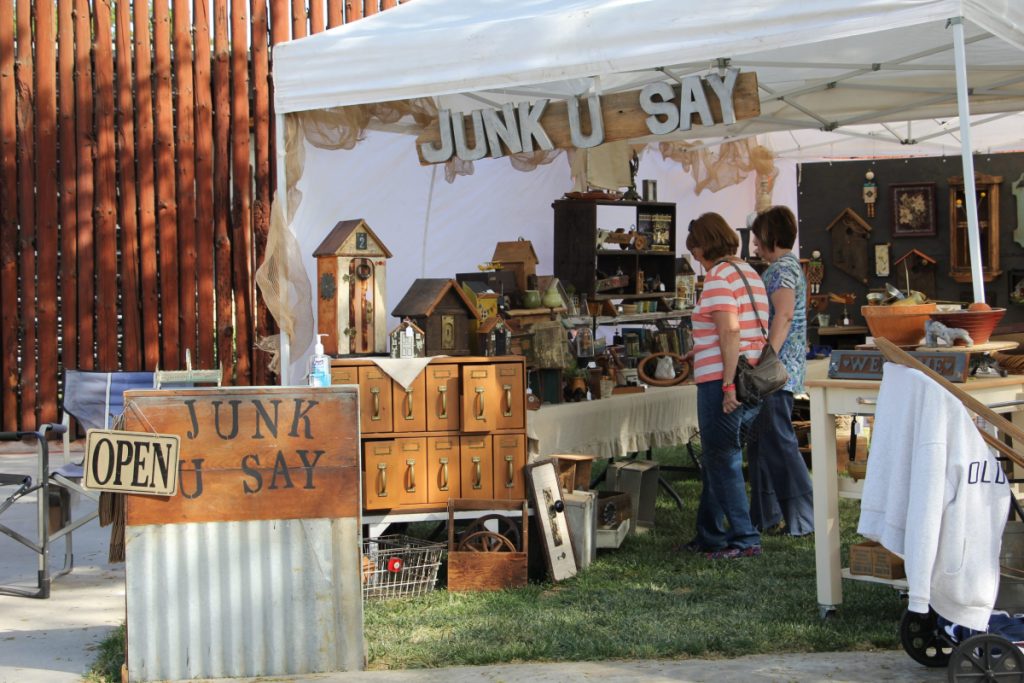 Four years later, the show landed at the Paso Robles Event Center to accommodate its now bi-annual status. Now, Marquart and Fuller are ready to retire and pass the show on to Kimber Black, the new owner, and founder of another beloved show, Cowgirl Christmas: A Country Christmas Boutique Show.
"It's changing, the people are changing, we are getting older and we needed some fresh new blood ideas to carry this show on further, and she [Black] was perfect," said Marquart of the decision to retire and hand the show over to someone new.
It was thanks to Andy Morris of radio station KJUG that brought Black to Marquart and Fuller. A mutual friend of both shows, Morris let Black know the "original hens" were ready to retire. As the women said, "the rest was history."
The COVID-19 pandemic brought challenges for the antique show, forcing them to shut down for two years, cancelling four shows. But Black has hopes to bring the show back to its original glory.
"It's an honor and a responsibility that I don't take lightly. I want to restore it to what they built it. I want to build it back for them," said Black of her new ownership.
Black, a Central Coast native, has operated her own show for 20 years. Now living in Texas full time, she comes back home to visit family and run her shows often.
"I have a personal goal of growing this back so that I have something to come back [to] and see my own family. Now I am part of their [Marquart and Fuller's] family," says Black.
This April show was Black's first with Three Speckled Hens under her name. Keeping with tradition, she asked Jack's Helping Hand to come back a partnered nonprofit. Jack's Helping Hand was founded by Paul and Bridget Ready in memory of their son Jack, whose three-year struggle with a rare form of brain cancer ended in 2004. Black happens to also be a relative of the Readys, whose mission is to provide community programs that meet the unique challenges of children with cancer or special needs under the age of 21. A portion of the proceeds of every show goes towards Jack's Helping Hand.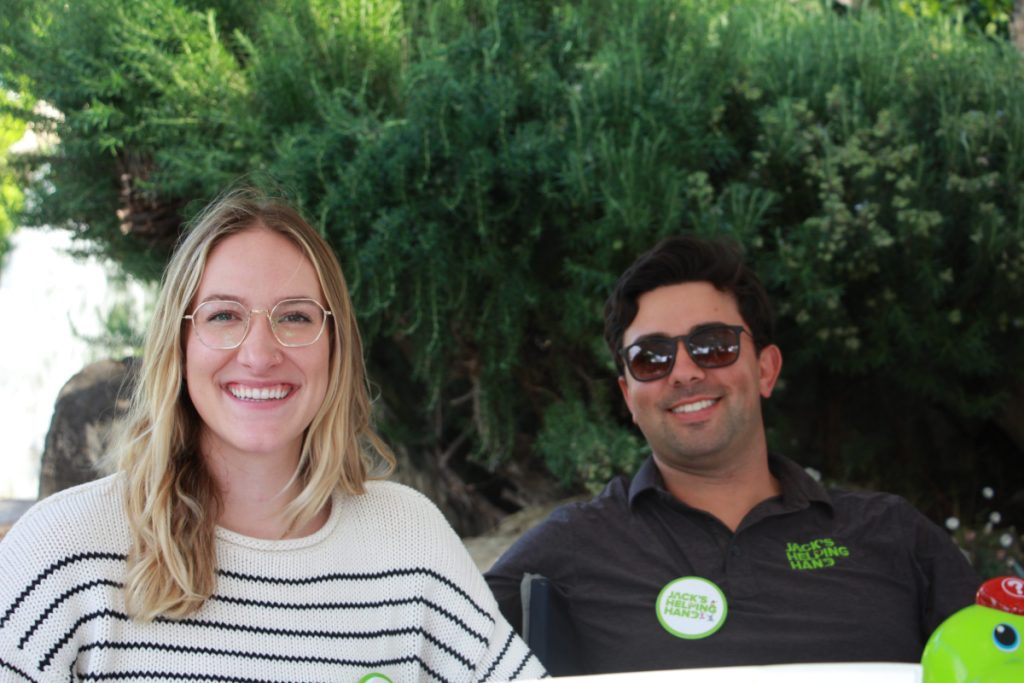 "We get to have a booth as well as a portion of the proceeds of door sales … it's been a nice partnership. It has been easy and nice working with Kimber," said Jack's Helping Hand's Event and Volunteer Coordinator Riley Sherlock.
Friday night started with the Feathered Frenzy show, which ushered in early birds with free food and drinks as a "welcome back to the show."
Marquart and Fuller, who was in Florence, Italy, during the April show, provided Black with boxes of files and information on the show in preparation for the ownership turnover.
"We knew she was capable, but this is our baby, our creation, so we wanted her to know this is why and how we did it. Now you [Black] can do it and take it to the next level," said Marquart.
Marquart is looking forward to using her retirement to spend time helping her son with their ranch and grandchildren. But she and Susi will remain as support and cheerleader for Black and Three Speckled Hens.
"I see it going back to what it used to be before COVID shut them down for four shows," said Black about the future of the show. "I look forward to that day, and they are right there with me. They have supported me."
Black plans to keep Three Speckled Hens true to its antique roots. Three Speckled Hens will be back for their Fall show this September. You can look for upcoming Feathered Frenzy ticket deals and more information on the show at threespeckledhens.com
Feature Image:
Former Three Speckled Hens owner Kathy Marquart, who started the antiques show with her friend Susi Fuller 15 years ago, sits with the show's new owner Kimber Black. Photo by Camille DeVaul