Offers Romance, Laughs, and Great Show Tunes at the TPAC This Spring
A multiple Tony Award winner, The Drowsy Chaperone pays tribute to the Jazz-Age shows of the 1920s and their power to transport us into a dazzling fantasy and lift our spirits in hard times. It begins when a die-hard musical-theater fan plays his favorite cast album on his turntable, and the musical literally bursts into life in his living room. We are swept into the glamorous and hilarious tale of a reluctant stage-star bride, a groom on skates, a tap-dancing best man, a self-described King of Romance, gangsters posing as bakers, and a drowsy chaperone! You'll still be smiling long after the final bow. Finally, a musical about people who adore musicals!
All performances will be held at the Templeton Performing Arts Center on Thursday, Friday, and Saturday, March 26, 27, and 28, at 7 p.m. with a matinee on Saturday, March 28, at 2 p.m., and on Thursday, Friday, and Saturday, April 2, 3, and 4, at 7 p.m. with a matinee on Saturday, April 4, at 2 p.m. Tickets are available at https://drowsyths.bpt.me. Students and seniors (55+) are $12, and general admission is $15.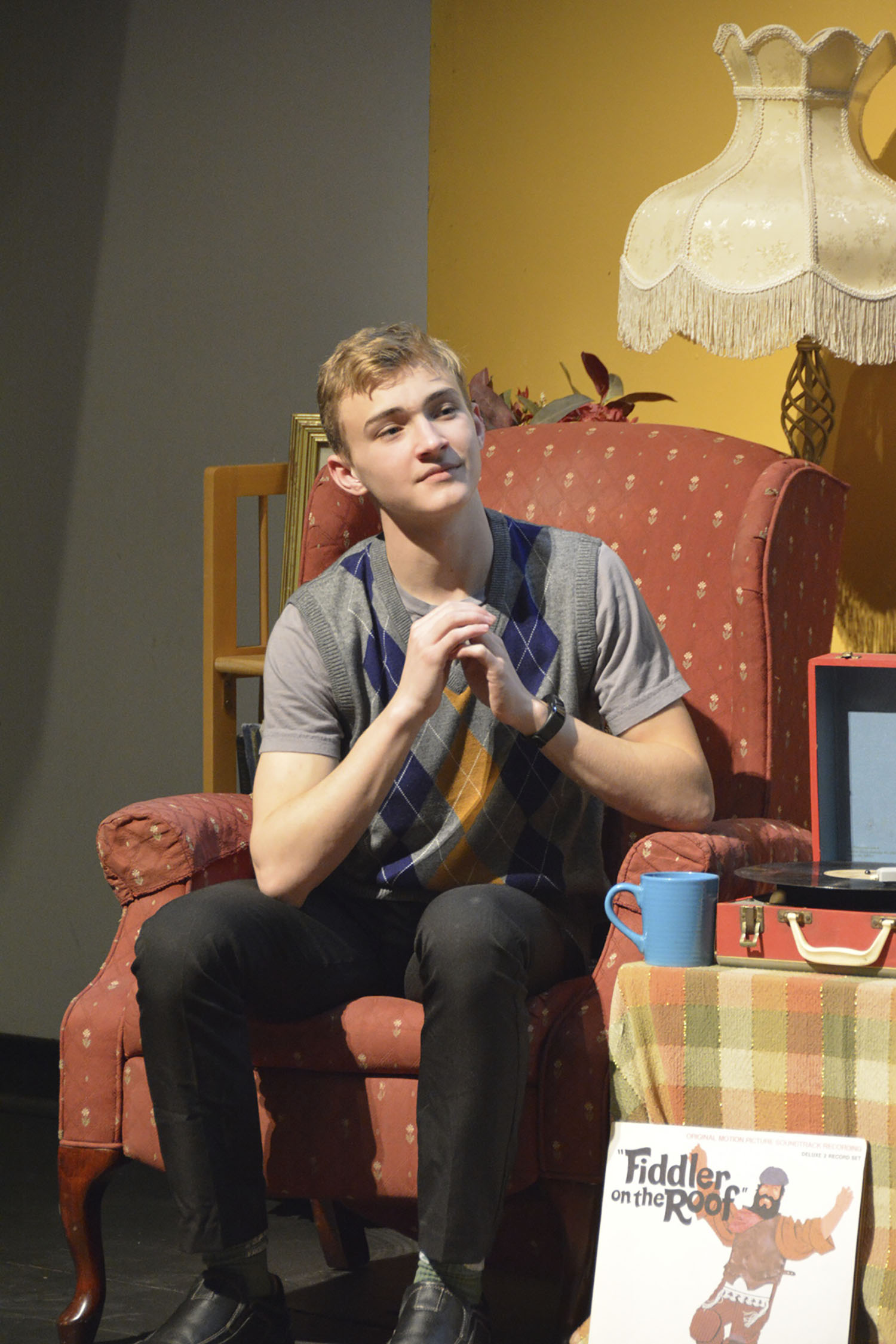 Templeton High School drama teacher Catherine Kingsbury directs this sparkling comedy with toe-tapping music and lyrics by Lisa Lambert and Greg McKellar. This show is a must-see for the whole family!
The cast includes newcomers to Templeton High drama as well as seasoned veterans of the program. The stage-star bride Janet van de Graaff, who is reluctant to give up her career for marriage, is played by Abbey Brady, while Justin Grapentine plays the matinee-idol groom, Robert Martin. Clayton Wicka takes on the role of the Man in Chair, whose nostalgia for musical theater sets the events of the story in motion. Elyse Black is the titular Drowsy Chaperone, Janet's often-tipsy confidante.
advertisement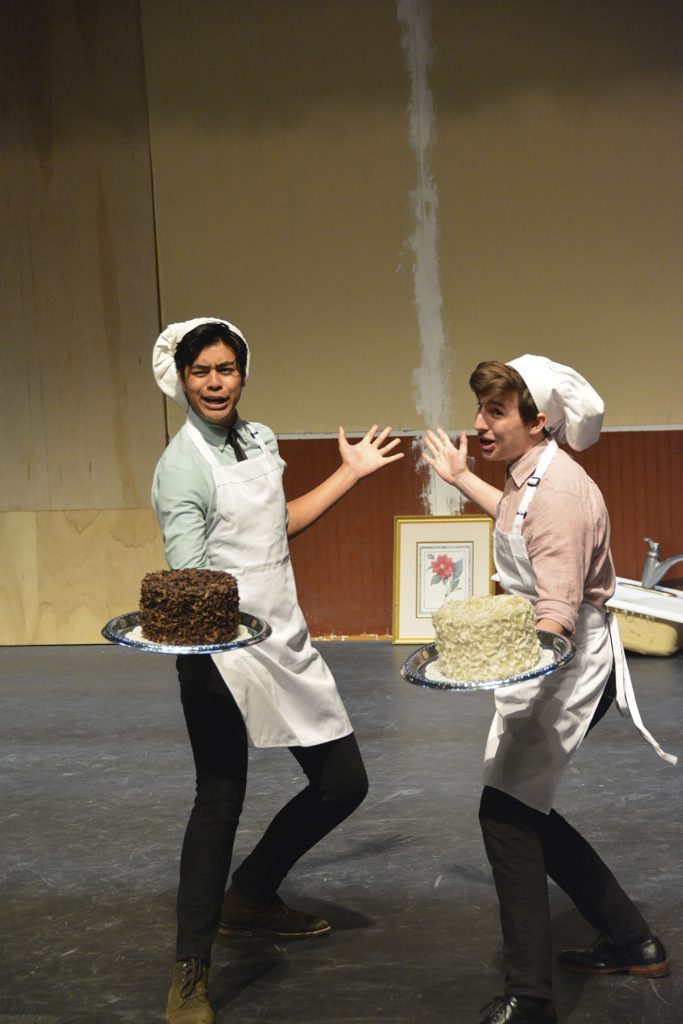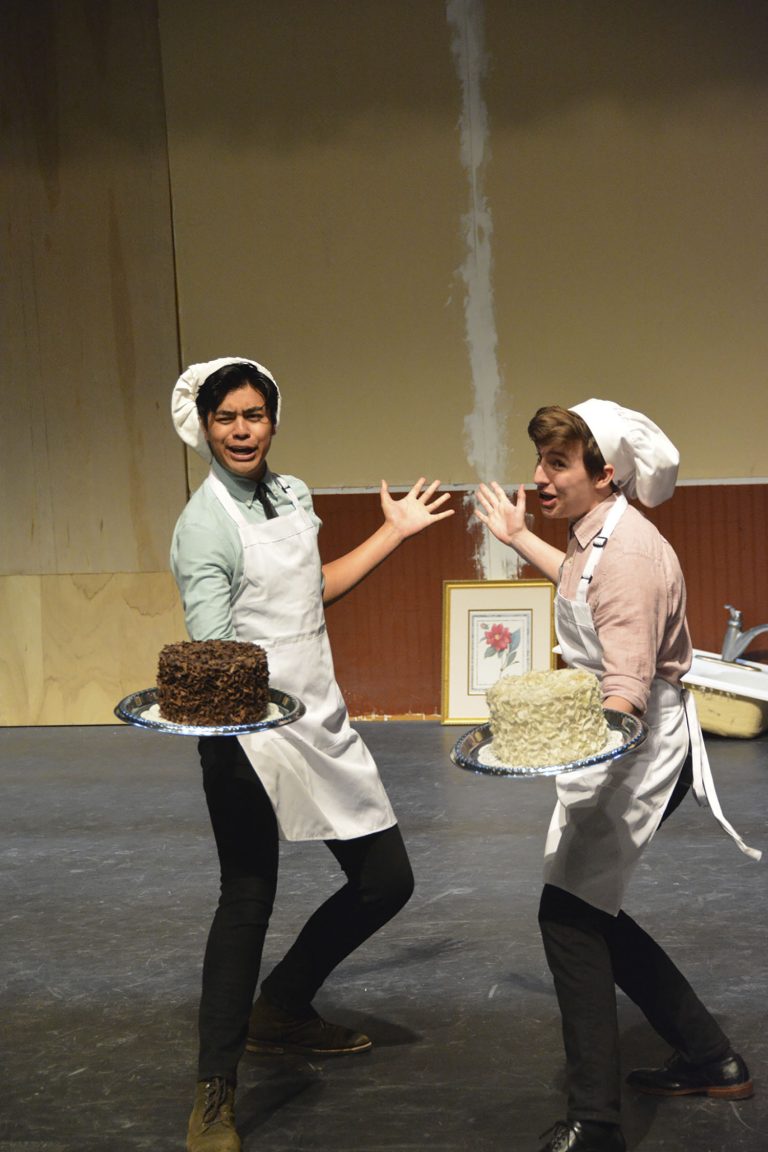 Other student actors include Katherine Carter as Mrs. Tottendale, the wedding's host; Connor Bolterman as the Underling, Mrs. Tottendale's unflappable butler; Miles Martinelli as Mr. Feldzieg, a producer who is desperate to keep the bride from marrying and leaving the show; Maddison Smith as Kitty, who sees her chance to become leading lady; Koby Wescom and Brady Eck (in alternating performances) as George, Robert's anxious best man; Anthony Copen and Brady Brewer as the gangsters posing as bakers; JD Black as the Superintendent, and Katherine van den Eikhof as Trix the Aviatrix. The cast is completed by the ensemble of Kira Smith, Matilda Bravante, Makhi Brown, Desiree Romero, and Sophia Mackle; and Stella Lutz, Lily Garcia, and Abby Haller as understudies.
Performance run time is 1 hour, 45 minutes, plus one 15-minute intermission.