Tickets on sale this Friday, May 26, at 10 a.m.
PASO ROBLES — The California Mid-State Fair has announced that diamond-selling superstar Nelly, with special guest T.I., has been confirmed to perform in concert on Monday, July 24, at 7:30 p.m. The concert will take place in the Chumash Grandstand Arena at the Paso Robles Event Center and is part of the Michelob Ultra Concert Series presented by Visit SLO CAL. This will be the first-ever appearance at the California Mid-State Fair for both Nelly and T.I.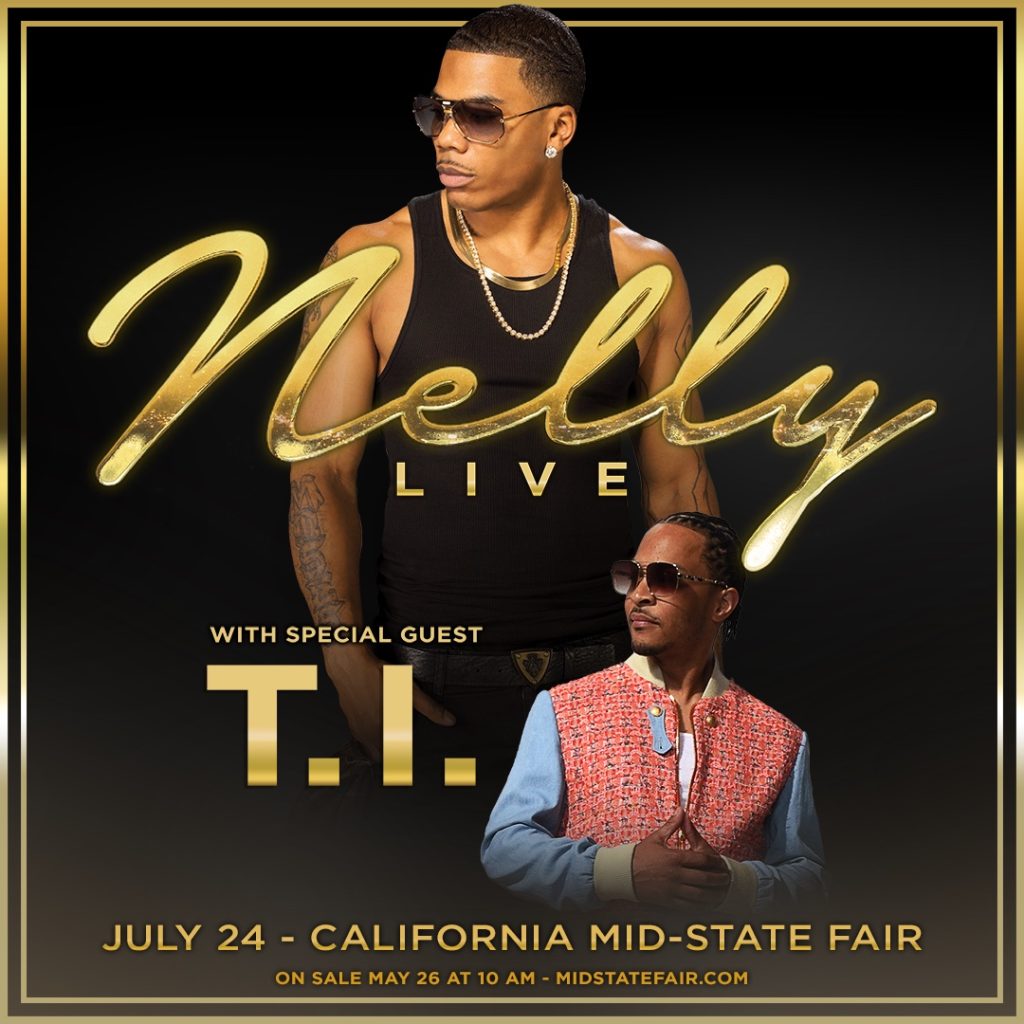 Ticket prices for the show are $30, $50, $75, $90, and $110 (Pit, standing only) and will go on sale Friday, May 26, starting at 10 a.m. Tickets can be purchased on the California Mid-State Fair's official website at MidStateFair.com. The Box Office cannot guarantee the authenticity or validity of any tickets purchased outside of their official channels.
The 2023 California Mid-State Fair runs July 19 through July 30 and this year's theme is "Shake, Rattle & Roll!"
advertisement