Sitting on Main Street in Templeton, you will find a studio where Derek Luff blends his passion for photography, music, and small-town life. Born and raised in New Hampshire, Derek went on to win several Emmys and Grammys for his sounds, publish internationally known music, and now capture the rural history of North County.
At 13 years old, Derek learned to play the guitar and grew as a local singer and songwriter, playing in bands and recording 16 songs by the age of 15 in Blue Hills, Maine, at Noel Paul Stooky's (of Peter, Paul and Mary) recording studio. Then came the 1981 Academy Award-winning film "On Golden Pond."
As a senior at Plymouth Regional High School, Derek was hired as a boat driver for the film and to assist in shuttling Henry Fonda, Katherine Hepburn, and Jane Fonda, along with the other all-star cast members and visitors like Peter Fonda and Michael Jackson, around the lake. He can be seen in the film during the "buzz off" scene with Henry and Katherine in a canoe along with writer Ernest Thompson in the speed boat with Derek.
advertisement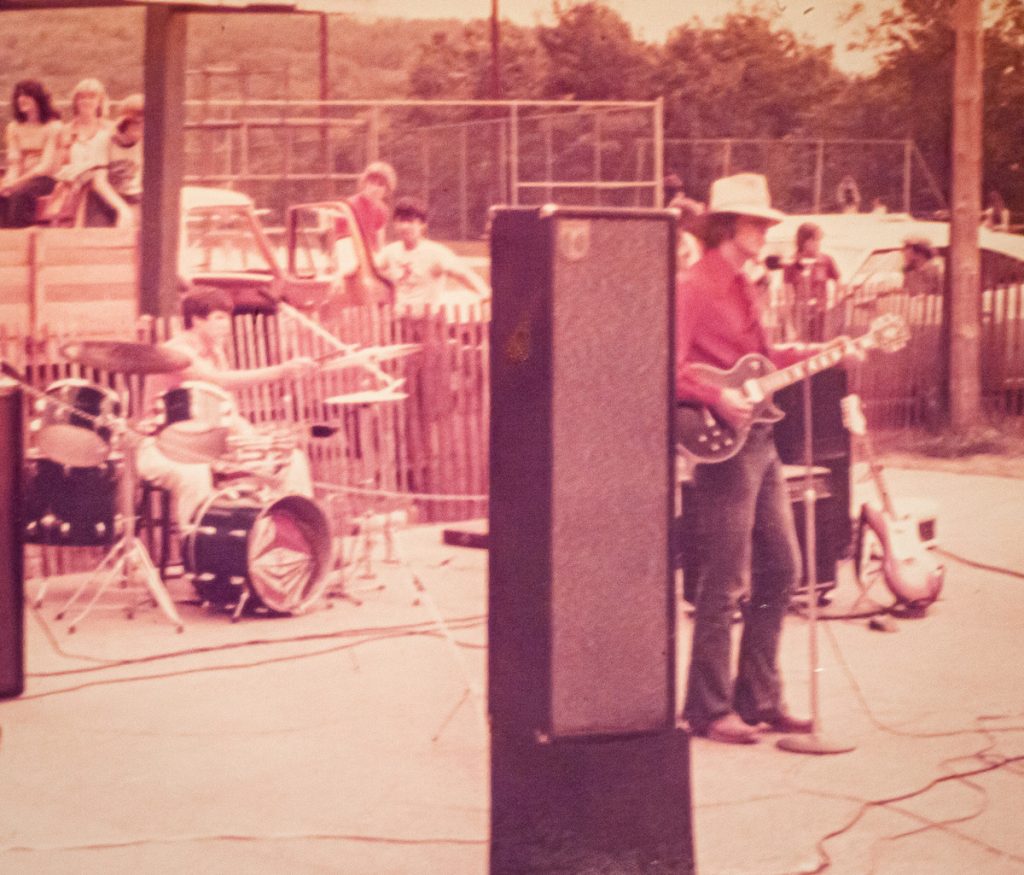 Derek clearly remembers Henry on set and recalls him saying he never acted a day in his life. It is safe to say that the film set Derek on his path to the film and music industry, where he would eventually make a name for himself. At 17 years old, and with the blessing from his parents, Derek headed to Hollywood.
"I've always been driven to create and build," says Derek.
Through family ties to writer and producer Dennis Hackin, who wrote and produced Clint Eastwood movies like "Every Which Way But Loose" and "Bronco Billy," Derek was able to get involved with local musical theater in Santa Monica, where he began to meet more people in the industry. While working at Lumber City, Derek was hired to compose music for advertisement and promotional companies while he continued to write and record songs pursuing a recording artist career.
After a few years, Derek decided to go back to Boston, where he was accepted into Berklee College of Music as a vocal and arranging major. This led him to an internship with the audio department of Cinema Graphics Video One. At 20 years old, Derek was working for the company full-time as a sound engineer and mixer, composing and producing music for their in-house producers and directors.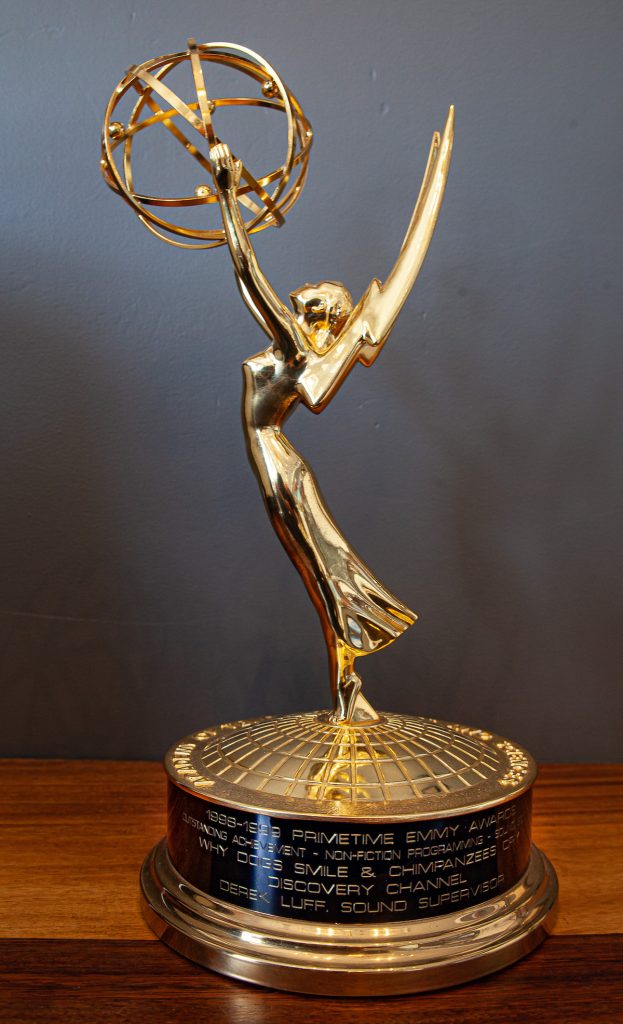 But Derek was longing to head back to "the Coast." In 1988, Derek and a fellow musician and good friend Brett Cookingham leased space and moved their studio from Boston to right smack in the middle of Hollywood on Vine Street and Santa Monica Boulevard, where they serviced post-production clients during the day and wrote, produced and performed music at night together.
In 1990, Derek Luff Music was born, a music publishing, creative service, and music catalog company. Two years later came Wild Woods, a post-sound company servicing television, film, and short form media content with complete sound services.
The year that changed Derek's life was 1999 when he won his first Prime Time Emmy for outstanding sound editorial as director of sound for a Discovery Channel feature documentary, "Why Dogs Smile and Chimpanzees Cry."
"It was a complete out-of-body experience," said Derek. "that was the beginning."
But this was still not the peak for Derek's career. He went on to direct and produce sound for many Primetime Emmy-winning titles including "Survivor" and "The Apprentice" with producer Mark Burnett along with feature documentary films, including "Raising the Mammoth" and "Valley of the T Rex." Derek and his company were also recognized for their work on Motion Picture Academy Award-winning and nominated feature documentary films, including "Rosa Parks" and "Black Fish." To this day, both Wild Woods and DL Music are still thriving and located just outside Universal Studios California, still winning awards and working with many industry notables.
As time went on, Derek found himself farther and farther from the city life, eventually yearning for the small town and rural life he grew up with. Familiar with the Central Coast, Derek found himself in Creston after the suggestion of a friend. Creston was the West Coast equivalent to Derek's New Hampshire roots. As he began to meet more vineyard owners, farmers, ranchers, and locals, he learned more about the culture of Creston, Atascadero, Templeton, and Paso Robles and set his focus on eventually moving to the area with his wife Marisol and kids to begin lives, stories and journeys of their own.
Derek thanks Jerry Bello for essentially taking him under his wings, bringing him to brandings, teaching him to make homemade wine and introducing him to all the locals.
To Derek, Jerry was "one of the greatest men I have ever met in my life."
The scenery of North County inspired Derek to take up photography. Something about the rural nature inspired him to capture it.
Particularly, Derek wanted to capture the area's history, "My photography is immersive storytelling lifestyle photography. Preserving the values of the past, preserving the past for the future, and trying to help bridge the gap between rural and urban … You need the new, and you also need the old, so you don't want to get rid of the old to have the new. I'm hoping that through the images you find it helps people to want to help perserve that vineyard or that building, that it's important."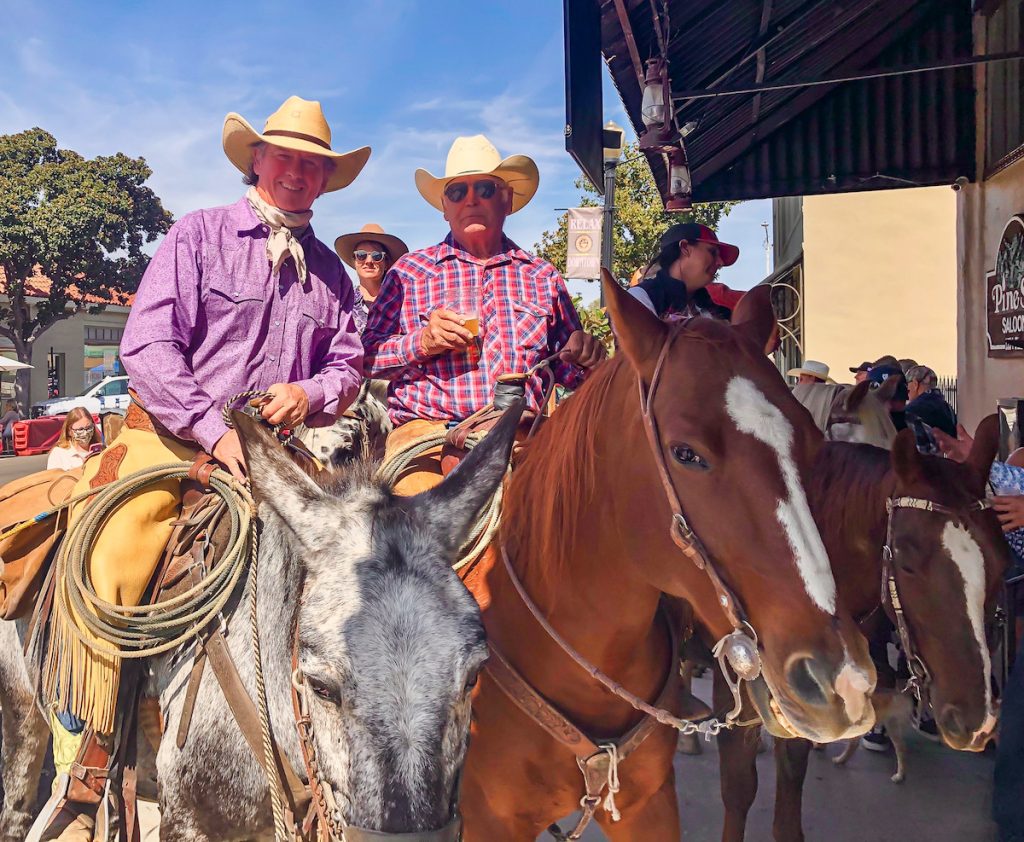 Derek's photography and local products, combined with his drive to help preserve the past for the future, have engaged him as a member of the Atascadero Chamber of Commerce, Paso Robles and Templeton Chamber of Commerce, the Paso Robles Area Historical Society and Museum, Templeton Presbyterian Church and helps any chance he can with Paso Robles Pioneer Museum.
"My hope is local families, businesses and visitors will see and experience the Central Cost beauty and its values the way I do and find the secrets and stories hidden in the moments and locations I have been so fortunate to capture through photography, and all will actively help maintain and preserve the Central Coast the way it is for generations to come."
"I am grateful and humbled to be a small part of this community, the Central Coast lifestyle, and the people that make this one of the most sought-after destinations to live and visit for all to experience. Let's work together to keep it that way."
Visit the main gallery at Derek Luff Photography & Trading in Templeton in the Clavo Cellars building at 315 S. Main Street in Templeton, or his pop-up gallery at B&E Winery on Creston Road in Paso Robles.
Derek Luff Photography
derekluffphoto.com
Large Format Custom Services Retail