Still just a junior, Josh Bell currently holds three school track records and four cross-country records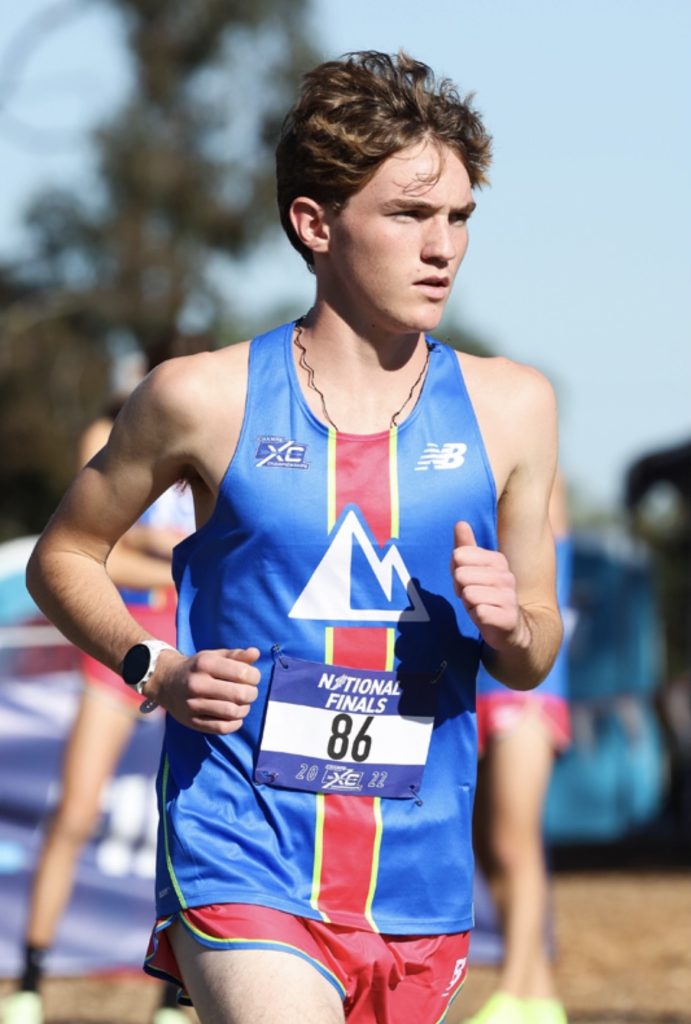 TEMPLETON — One student-athlete at Templeton High School (THS) is continuing to push the limits on the track. In his junior year at THS, Josh Bell holds three school track records and four cross-country records.
On a national level, Bell holds the 11th fastest mile and the 25th fastest 1600 meters and the 35th fastest 3200m. But if you ask Bell, he has yet to reach his peak in his athletic career.
"I want to take it as far as my body will take me," he said, discussing how far he wants to take running. "Whether that's ending in college or if I ever become good enough to go to the Olympics or go pro, I would definitely go there."
advertisement

At the Arcadia Invitational national meet, Bell competed against some of the best high school athletes in the nation and landed in 13th place for the 3200m, clocking in at 8:55.52. Bell's interest in running didn't become competitive until seventh grade, when he nearly broke the five-mile record.
But Bell's dad, Tim, always knew endurance was one of his son's strongest abilities.
"We saw the extent of how good he was going to be because he was winning everything as a freshman," Tim said. "That's when he was starting to come into his own. He is a very driven kid."
Bell says he always felt inspired by his father, who was a triathlete and joined him on daily jogs. That habit has stuck with Bell, who wakes up at 5 a.m. to run the hills near his home — hard work that Tim says is showing results.
Bell's Coach Rosalie Smith has noticed his knowledge of the sport grow over the past few years, "Josh has gained insight and wisdom over the last several years while competing in cross country and track and field. He's more mindful of the amount of training needed to improve and cognizant of specific tactics and strategies used while racing."
Bell broke his first cross-country record his sophomore year, though he didn't know it until weeks later.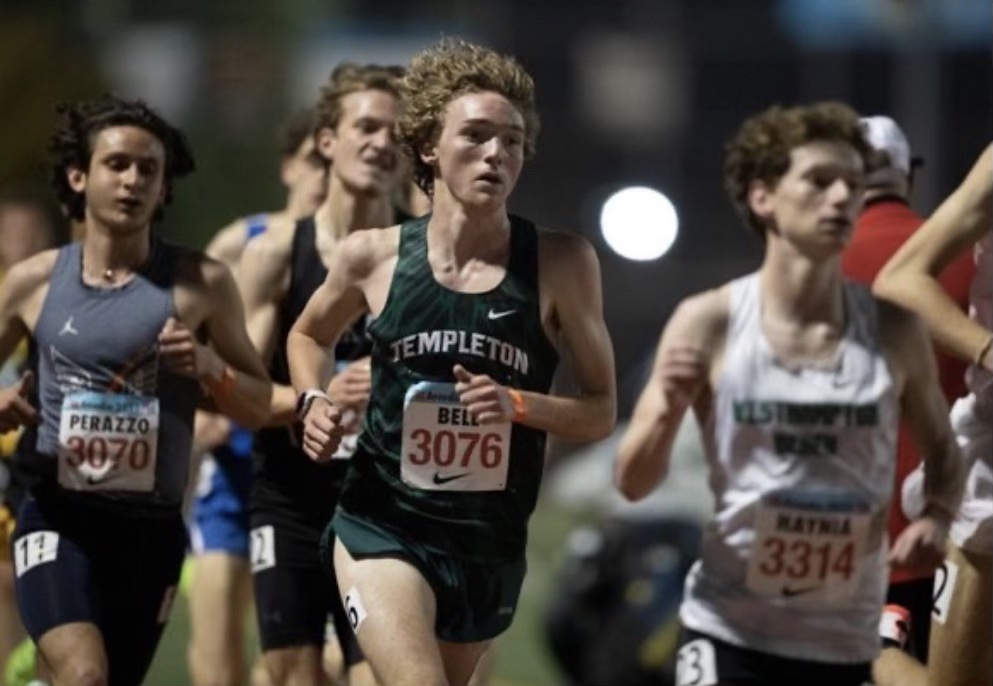 "I didn't know how to feel," he said. "I wasn't as experienced in running as I am now and I didn't know how high the bar was … It keeps you motivated and [makes] you want to break all the records … I wanted more."
Already, Bell holds three school track records and four cross-country records. Last season, Bell landed in third place in the state, and his dad sees potential for making it in the top 25 athletes in the nation this year for the mile.
"Josh is an internally driven athlete that is motivated by his own personal goals and accomplishments," Smith says, describing Bell as an athlete. "He knows what he wants, is realistic about where he's at and is willing to put in the work to make it happen."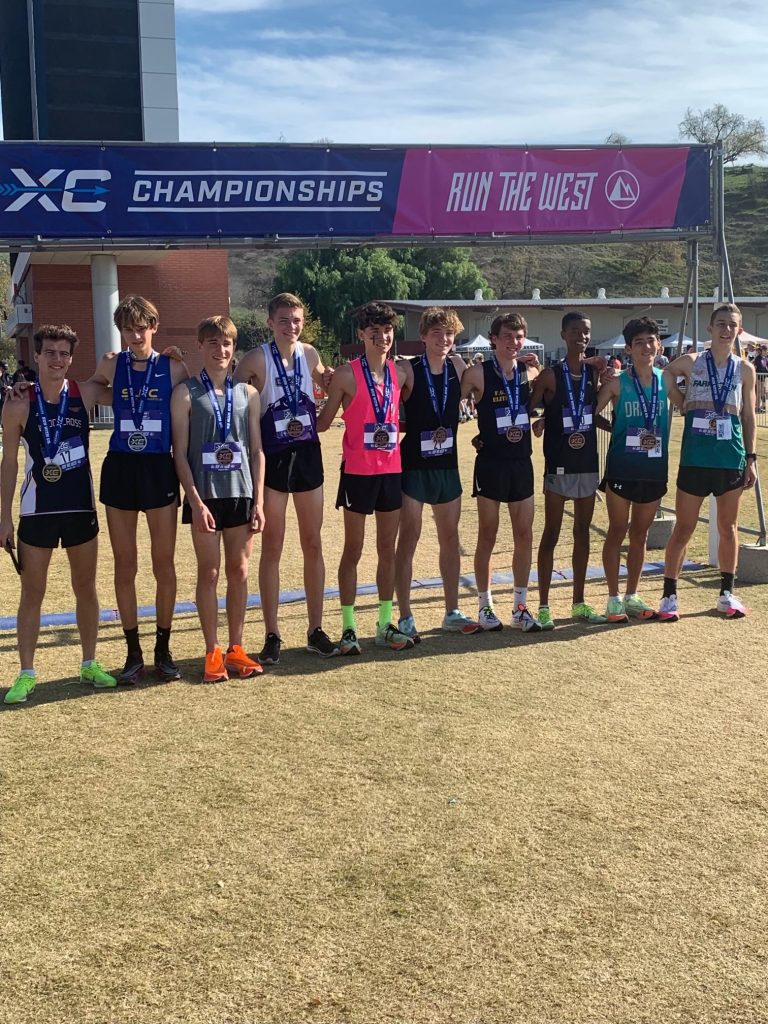 At the Mt. SAC Relays in Walnut on April 15, Bell took sixth in the mile, breaking another school record by 40 seconds. He ran 4:12.61. First place timed at 4:08.97 and the national high school record is 3:53.43.
"[I'm] swelling with pride for sure," says Tim of his son's athletic accomplishments. "I am happy for him cause of his work ethic. I think it's a good lesson for him, you put in the time and the work, and he is getting results."
During the cross-country season, Bell sticks to the 5K or three-mile runs, and 800m (1/2 mile) to 3200m (2 miles) during track and field season. But he sees himself excelling as a long-distance runner and looking forward to running 10Ks at the collegiate level soon. But until then, Bell has goals to meet this season. For cross-country, Bell hopes to drop below the 15-minute barrier at the Clovis cross-country course — right now his time is 15:15. His second goal is to hit 8:50 in the two-mile. If he breaks a few more records in the process, he won't mind that, either.
Tim saw his son's competitive side at an early age. He saw it doing small things, like taking the trash cans to the curb.
"He always had to be six inches in front of me," Tim said. "Sometimes those little things you see when they are just young babies, and you see that personality shining now. He has a good work ethic, but he is also a very competitive kid."
Bell's athleticism has brought the attention of various schools, which are opening new opportunities for him. Right now, he is keeping his options open but hopes to find somewhere that will fulfill his passion for running and possible future in architecture.
The biggest change Bell has seen in himself since running competitively is he takes the sport much more seriously now.
"Taking each run seriously and realizing how it contributes to my races … I wasn't as mature in the sport," he said. "I wasn't as knowledgeable. All I did was run it … I see it as something that has my life more than it did two years ago."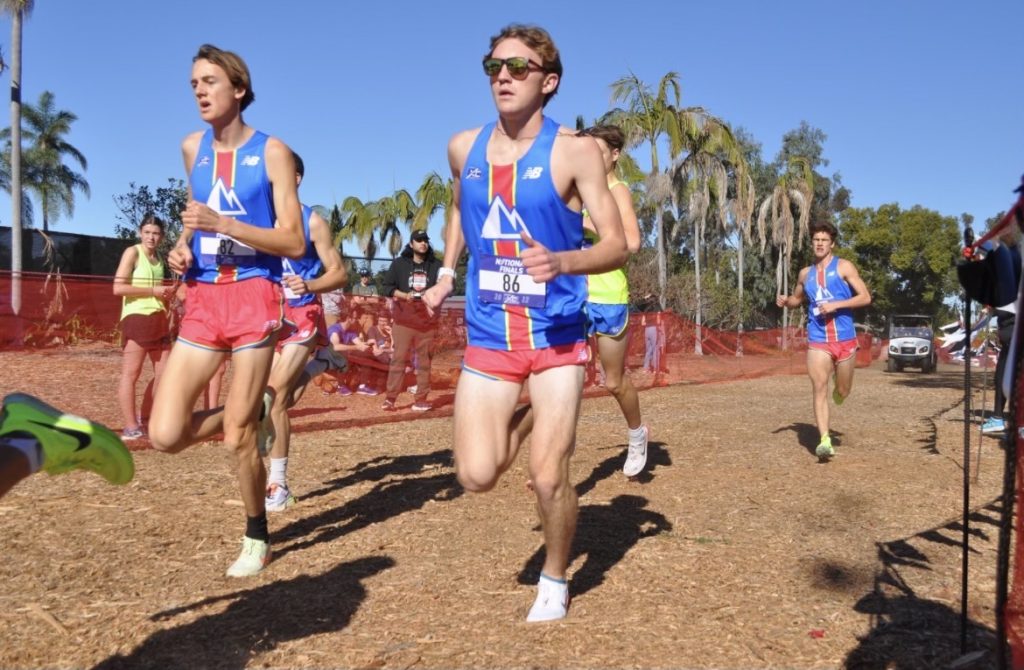 He thanks his dad for feeding him his competitive spirit. Going into a race, Bell describes himself as a silent focuser, getting mentally focused alone and maybe with some music — whatever he needs to get "in the zone."
His advice for new runners or anyone looking to get into the sport is, "Change their mentality. I think the more you run, the easier it is. If running a mile is hard, maybe start with half a mile and slowly increase how much you do with each run and stay consistent with it because consistency is how you improve … hard work always outdoes talent."
Smith sees Bell's athletic career as not limited to running.
"I see Josh as a lifelong athlete with a solid collegiate career," says Smith. "He is a multifaceted athlete, and I think we'll see him in more than just running events as time goes on."
Bell will be racing this Saturday at the SLO County Championships in Arroyo Grande. Time will only tell if this will be the race that breaks another record.