Bearcats versus Greyhounds this Friday

This Friday marks the final regular-season football weekend on the Central Coast of California which means one thing, it's Paso Robles versus Atascadero week. It is a tradition that has lived on as long as any in these parts and just the mention of it can stir up nostalgia that will have alums reminiscing for hours and tomorrow is the 100th edition of this beautiful rivalry.
This season the game won't decide who is the league champion or who is going to the playoffs as both teams will meet each other with a combined 5-13 record overall and currently sit at or near the bottom of both the Mountain League and the PAC-4 but you can ask any former player, coach, cheerleader, band member or just anyone that attended one of the schools and they will tell you that in this game, records don't matter.
If you do not believe that is the case, you need only look to last year where the two teams met at Memorial Stadium in Atascadero with a combined record of 2-16 and put on a dazzling display that was easily the most entertaining game of the year for either team as it came down to the wire and was decided in the closing seconds.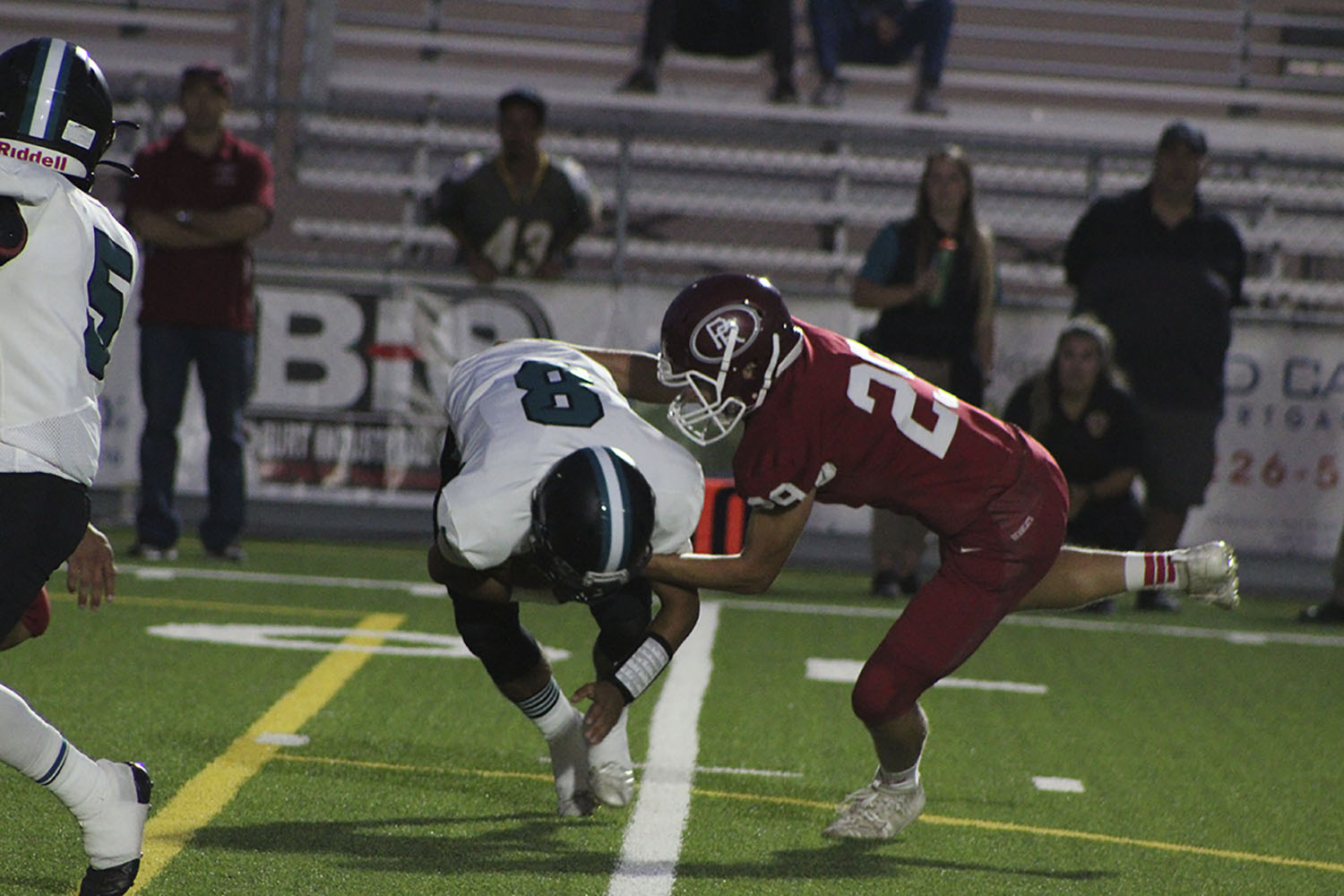 The rivalry started back in 1919, making this season the 100th year of the rivalry. The teams have played each other every season since with the only exception coming due to World War II. The two teams have played for division titles, pride, playoff berths and even a CIF championship once.
advertisement

This Friday will be a battle between two teams that have struggled to find their offense this season, dealt with a myriad of injuries and are looking to build some confidence in the program as they move into the offseason. While on paper this game might not seem like much to some this has been a lost season for both teams that with a few bounces the opposite way could have been a big surprise to many.
The Hounds entered this season fresh off the first 0-10 season in school history and enter last Friday's game with their third-string quarterback lining up under center in senior Zyon Richardson after losing both Westly Cooper and Tyler Chapman to injuries throughout the season, although Cooper could return this week.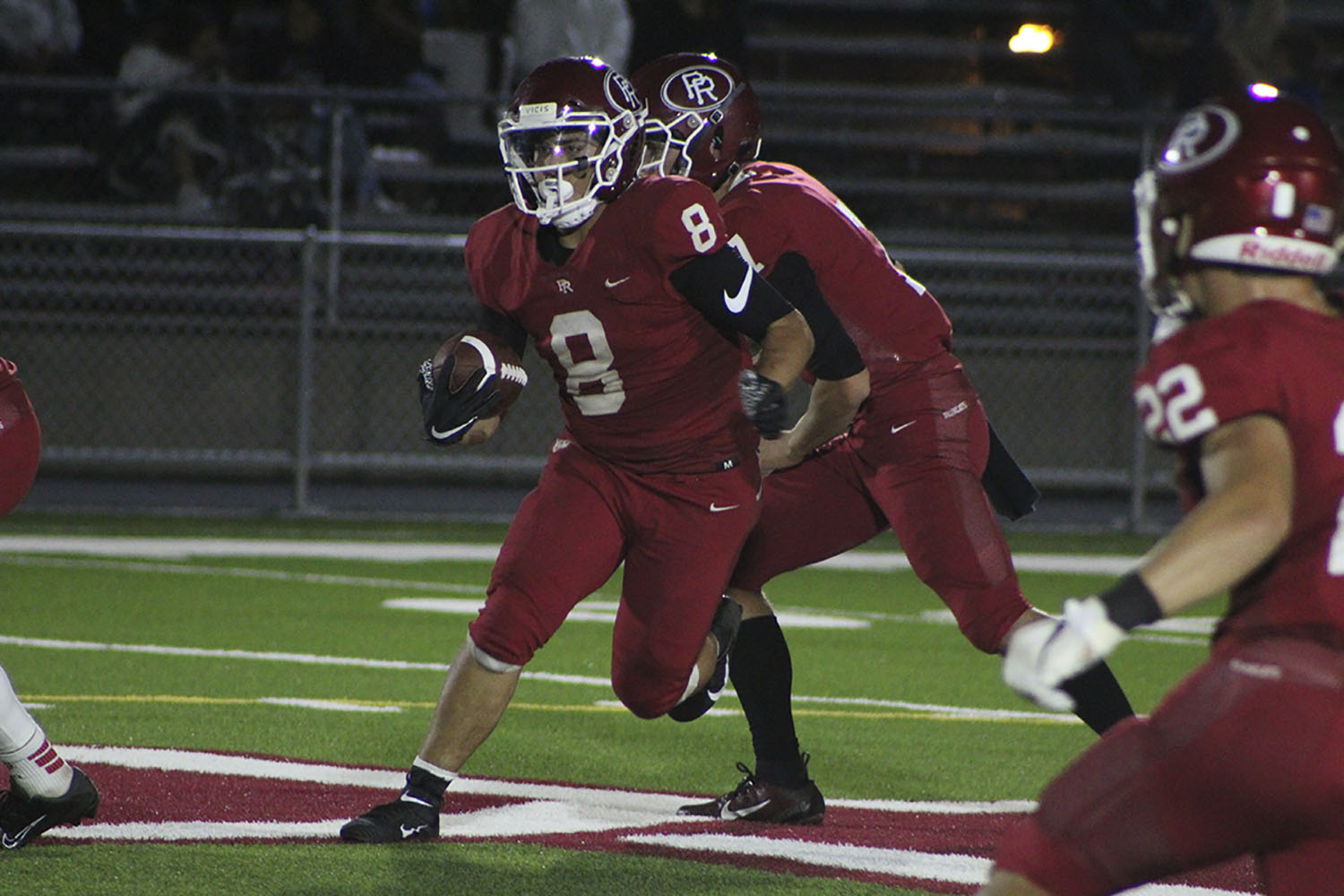 Not only have the Hounds lost their two top options at quarterback this season but they also have a new play-caller and offensive coordinator in Dan Loney who has been trying to build an offense around his talent, but it is impossible to build cohesion and momentum when you have to create a new game plan every week. However, despite the hurdles this Hounds team never once threw in the towel and almost made some noise in the PAC-4 when they went into San Luis Obispo (8-1) and scared everyone in attendance and might have walked away with a victory if they could have gotten the ball back at the end. 
After lots of shuffling the Hounds have landed on a formula. They are going to pound the rock as usual with Richardson and running back Jadon Prince and when they need a play they will go to their captain Seth Robasciotti. It has become a thunder and lightning show for the Hounds over the past couple weeks with Richardson and Prince providing the speed while Robasciotti provides the power.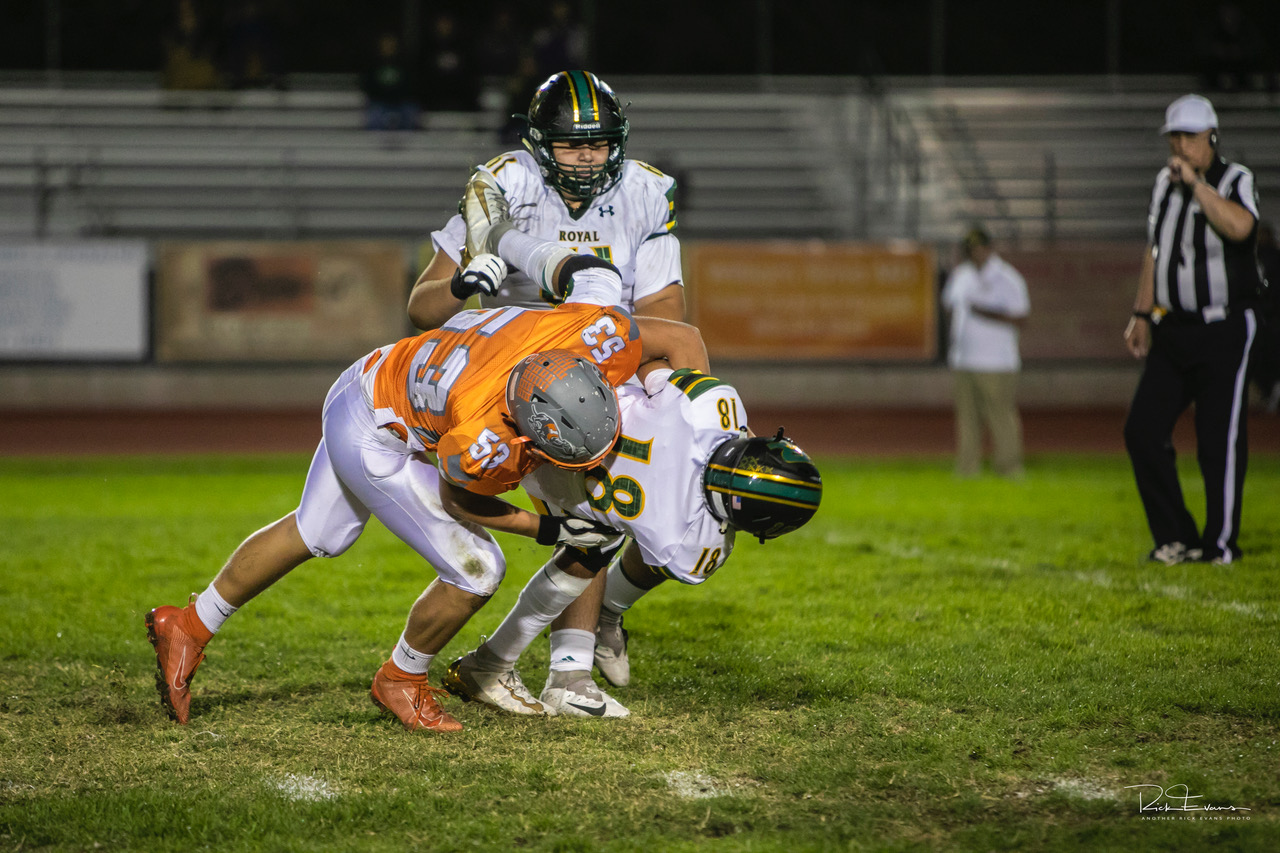 The Bearcats have only two wins on the season as they currently sit at 2-7 but this might have been the most unlucky season Paso Robles has ever had. While they finished 0-3 and in last place in the Mountain League they were only two plays away from a shot at a league title and a completely different narrative.
In the first week of Mountain League play Paso Robles faced off with Arroyo Grande and took it to them for three quarters controlling the flow and the pace of the game.
In the fourth, the Eagles took the lead late but the Bearcats mounted a 2-minute drive and punched it into the endzone on the final play of the game. Rather than kick the extra point and the tie, coach JR Reynolds elected to go for two and the win but came up a literal inch short, falling 21-20.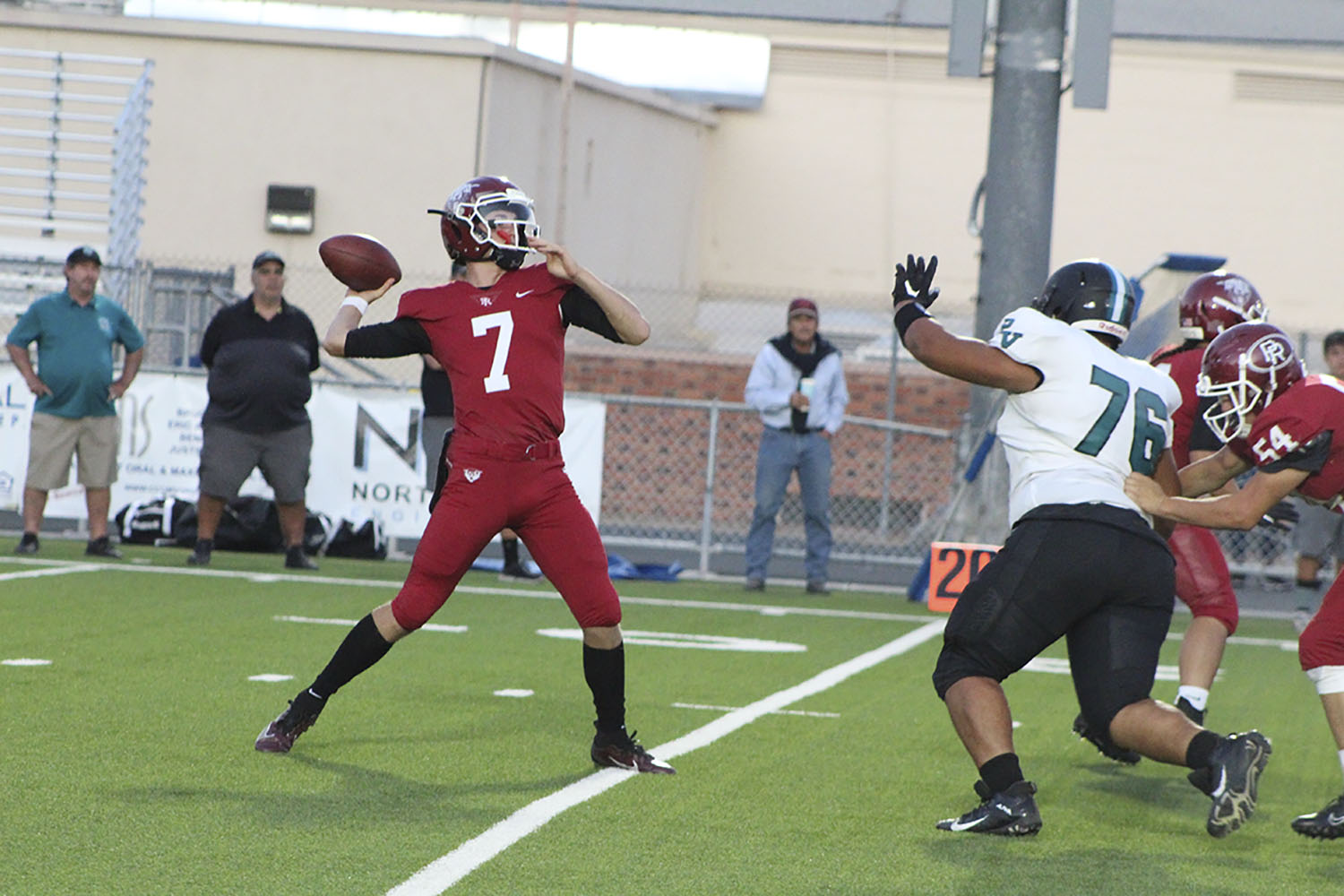 The following week the Bearcats traveled to Santa Maria to take on St. Joseph and former Bearcat Hunter Barnhart. While the Crimson 'Cats weren't in control of this one they still had a shot late thanks to a pick-six and a recovered onside kick. For the second consecutive week they went for two and the win, and again came up short, losing 21-20. Had Paso converted on those two plays they would, in all likelihood, be your Mountain League champions but instead find themselves at 2-7.
Both of these teams underachieved in their eyes this season but a win against their rivals would erase that all. Kickoff is at 7 p.m.