101-year-old WWII veteran looks back on a 'lucky life'
Ed Monteath says he's been pretty "lucky" in life. The 101-year-old World War II veteran and retired rocket scientist is being humble.
"I feel very fortunate," he says referring to surviving his dive-bombing days in the war and then building the rockets that sent people into space.
Monteath lives at Creston Village in Paso Robles, near his daughter Nancy Pushea and son Doug Monteath. He was born and raised in St. Louis, Mo., and remembers from an early age wanting to be a pilot, adding that living only a couple of blocks from a museum that at the time featured items from Charles Lindbergh and the Spirit of St. Louis was a major influence.
Monteath went to college in St. Louis, graduating with a degree in engineering in 1940 and securing his pilot's license along the way.
advertisement

Needing to make a living and wanting to pursue an aviation career, Monteath joined the United States Navy and in May of 1941 was commissioned as a naval aviator.
"I wanted to fly and I figured out I could go to Pensacola (Florida) and try to be a naval aviator and even if I washed out I got room and board and clothing and $75 a month cash," he says. "That seemed to be the best option and put me in a position to do what I really wanted to do."
He went through advanced training and there were five other men in his unit. They were looking forward to putting their skills to use in the air in World War II, but those plans were derailed when the Navy decided to expand its training program.
"Five of us were really disappointed," Monteath says. "Larry Williams was the lucky guy we thought because he got orders to the Pacific fleet. That was my first escape. Larry Williams was assigned to the USS Arizona and he's still there."
The USS Arizona was bombed during the Japanese attack on Pearl Harbor on Dec. 7, 1941. After a bomb detonated in a powder magazine, the battleship exploded violently and sank, with the loss of 1,177 officers and crewmen. Laurence A. Williams of Ohio was listed on the casualty list of the Arizona.
Monteath spent a couple of years as a flight instructor and in 1944 was assigned to a shore-based dive-bombing squadron in the South Pacific within range of the Japanese major headquarters in Rabaul. Rabaul is on the island of New Britain, in the country of Papua New Guinea.
"I saw a lot of action," Monteath says. "Our squadron was charged with keeping Rabaul under control. Every day we went out and bombed the headquarters of Rabaul and the surrounding military they had there."
Monteath piloted a Douglas SBD Dauntless, a two-person, single-prop airplane. Every day for a couple of months they flew dive bomb missions. The Dauntless had two people in it, the pilot who faced forward and a second person who faced backward and was tasked with recording if the run was successful.
"Sometimes the sky would be so black you could hardly see the target," Monteath says. "We never really knew what we hit. I don't know how many thousand rounds of ammunition went past me."
As the war wound down, Monteath was assigned to train dive-bomber pilots. He received several air medals, including the Distinguished Flying Cross. The Distinguished Flying Cross is a military decoration awarded to any officer or enlisted member of the United States Armed Forces who distinguishes himself or herself in support of operations by "heroism or extraordinary achievement while participating in an aerial flight.
"I must have hit something," Monteath says.
During WWII, Monteath married his girlfriend from St. Louis, Mo., and started a family. The couple had five children together.
Monteath was active military for 12 years and was assigned to the California University of Technology in Southern California, where he earned two post-graduate degrees.
"I was lucky again, when I got assigned to Caltech," Monteath said.
After resigning from the military, he went to work for North American Aviation's Rocketdyne Division at a time when the US was in a space race.
Rocketdyne was an American rocket engine design and production company headquartered in Canoga Park, in the western San Fernando Valley.
"We built the big engines for almost every rocket and missile through to the space shuttle," Monteath says, including those that took American John Glenn Jr. into orbit.
Monteath was at Cape Canaveral, Fla., on Feb. 20, 1962, and watched the Atlas rocket his team designed and built carry Glenn Jr. on the Friendship 7 mission. Glenn Jr. became the first American to orbit the Earth.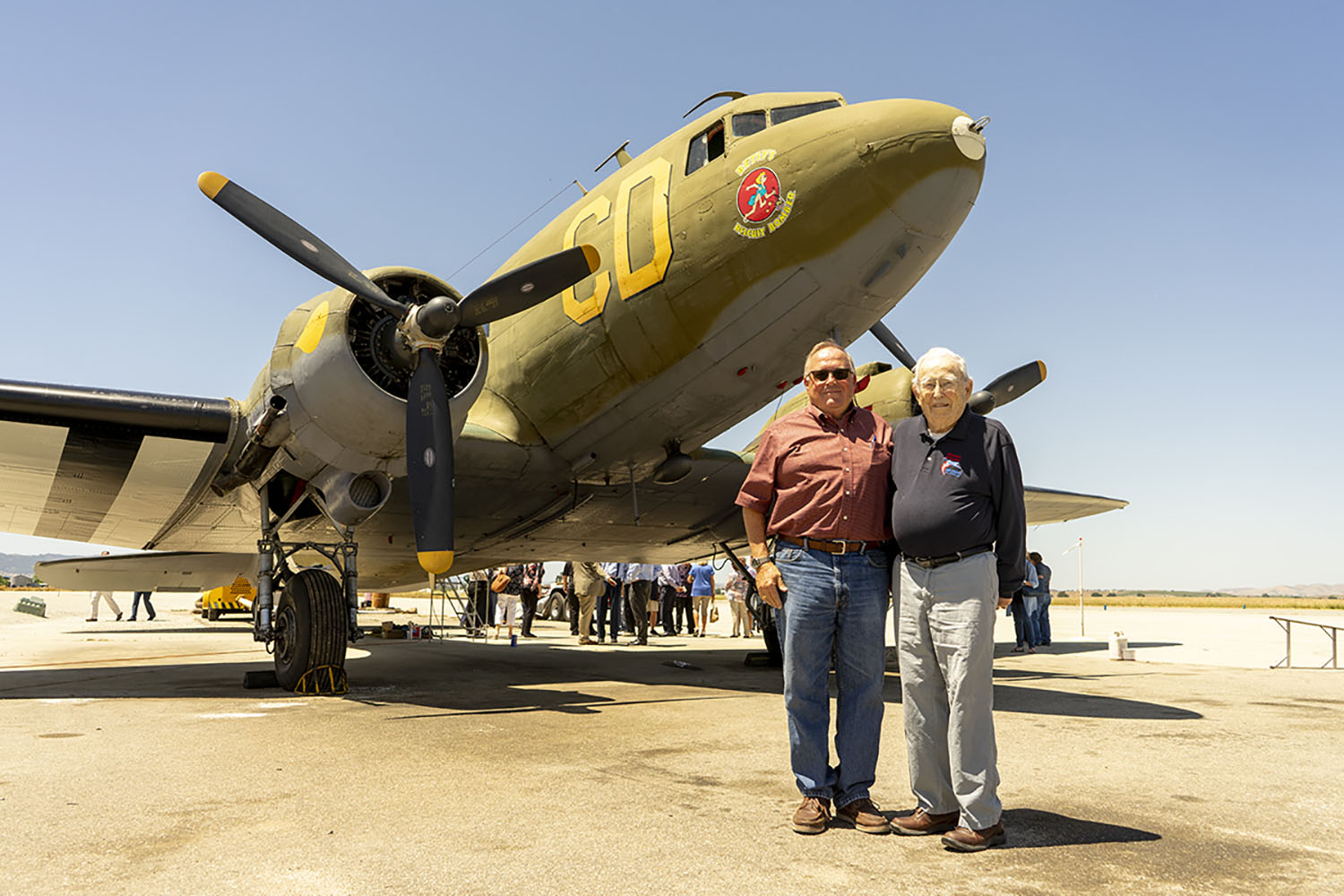 Monteath says that while most people were inside during the launch, he went outside to watch it take off.
"I wanted to be where I could really see it go. Watching the first man go into orbit that was a thrill," Monteath says. "The other ones without people on them it was nice to watch, but seeing him go into orbit for the first time was something.
"We didn't think we were doing anything terribly important. We just had a job to do," he says.
Monteath spent 32 years with Rocketdyne and retired as vice president of its Advanced Program Division. He and his wife moved to the Paso Robles area to be closer to family 30 years ago. His wife passed away six years ago.
"I'm practically a native," he says with a laugh. "I owe a lot to the Navy. It was a great experience."