City of Paso Robles seeking community input, comments due by Dec. 2
The City of Paso Robles has completed a draft environmental impact report (DEIR) that addresses the potential environmental impacts of the proposed development of the Olsen-South Chandler Ranch Specific Plan, located north and south of Linne Road, east of Niblick Road and extending to Meadowlark Road.
The 45-day public review process for the draft EIR takes place from Oct. 18 to Dec. 2. The report is available online at prcity.com and Paso Robles City Hall or City Library, 1000 Spring St., Monday-Friday 8 a.m. to 5 p.m.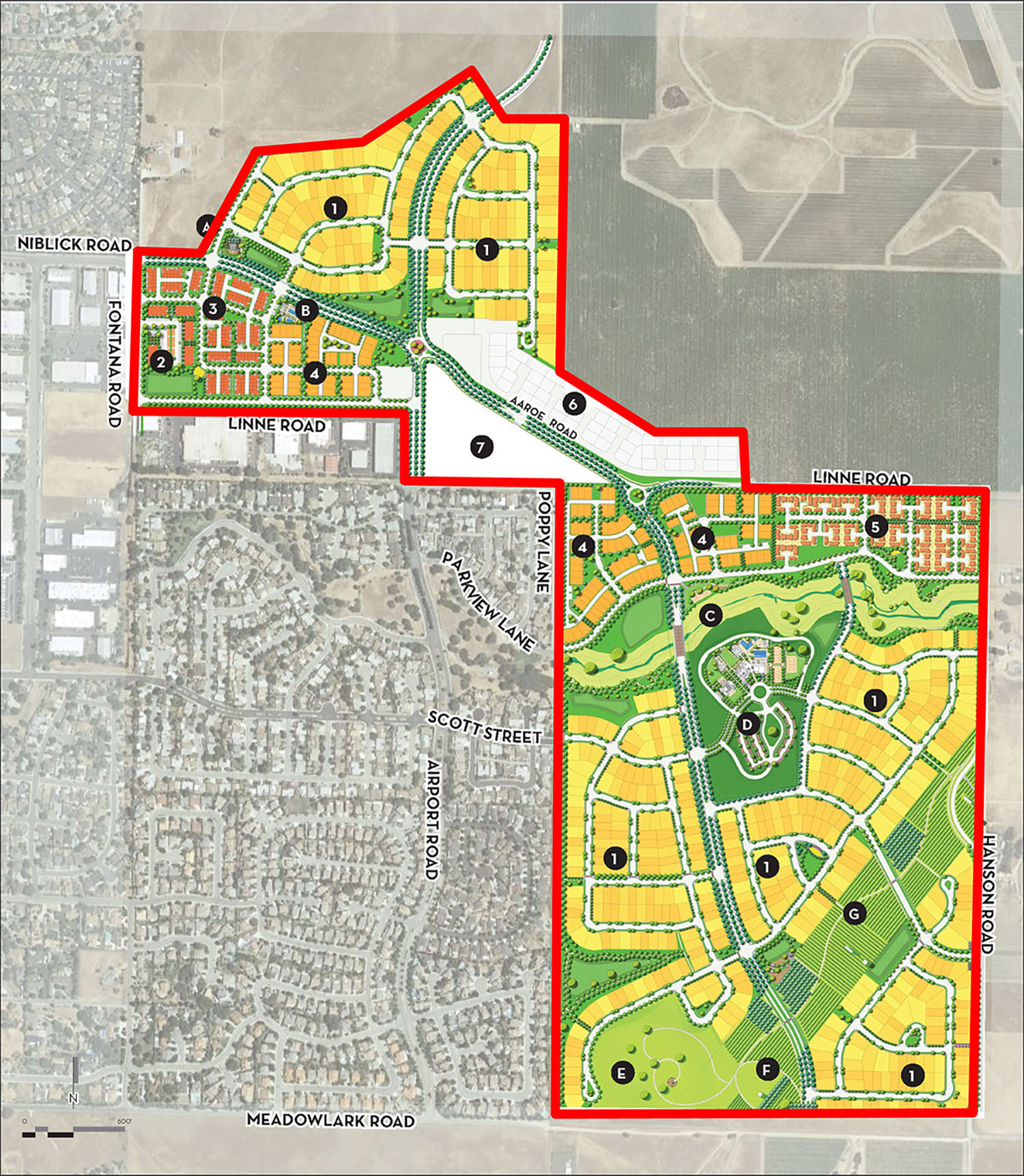 "The EIR review process is the opportunity for concerned residents to put their concerns on record for City staff, consultants, Council and the City attorney to review and address," states Warren Frace, Community Development Director for the City of Paso Robles. "After all of the comments have been submitted and answered by the City, they will be incorporated into a Final EIR that will be part of the Public Hearing process, likely in early 2020."
The Specific Plan would permit the development of 1,293 residential units, 9,800 square feet of commercial space, a possible elementary school site, and 29,335 square feet of community amenities. The project requires approval of a General Plan amendment, zoning change, multiple tentative tract maps, oak tree removal permit, abandonment of public roadways, development agreement and formation of a community facilities district.
advertisement

The project has the potential to result in impacts to:
• Aesthetics and Visual Resources
• Agricultural Resources
• Air Quality
• Biological Resources
• Cultural Resources
• Energy
• Geology/Soils
• Greenhouse Gas Emissions
• Hazards and Hazardous Materials
• Hydrology and Water Quality
• Land Use / Planning
• Noise
• Transportation and Traffic
• Tribal Cultural Resources
The City is asking Paso Robles residents to review the report and submit any comments or concerns by Dec. 2. Comments and questions will be incorporated into a Final EIR, along with the City's response to each comment, as required by the California Environmental Quality Act (CEQA). The Specific Plan will have its public hearing process expected in early 2020.
Comments on the draft EIR must be submitted in writing and received by the City of Paso Robles before the close of the public review period. Written comments can be submitted by regular mail to: City of Paso Robles, Community Development Department, 1000 Spring St., Paso Robles, CA 93446 or by email to planning@prcity.com.
CEQA, or the California Environmental Quality Act, is a statute that requires state and local agencies to identify the significant environmental impacts of their actions and to avoid or mitigate those impacts, if feasible. The Draft EIR includes a compilation of the information used by the City Council, Planning Commission, staff and City Attorney to analyze the proposed development. The CEQA process makes the same information available to the public, whose participation is encouraged.