How two bookish besties became the new owners of Spare Time Books
PASO ROBLES — Clio Bruns and Carla Cary's love of books and reading started early. In fact, their love of words strung into stories started before they could read themselves. So, as things go, it only made sense for the two best friends to buy the last bookstore left in Paso Robles together. Especially after they discovered the property manager wanted to make sure that Spare Time Books stayed a bookshop.
"We kind of got the idea, 'Well, we've been best friends for 13 years. We love reading. Maybe we could do it,'" stated Carla.
The besties headed into Spare Time, which opened in Paso Robles in the 1980s, with an idea and a love for books and began chatting with the previous owner's husband.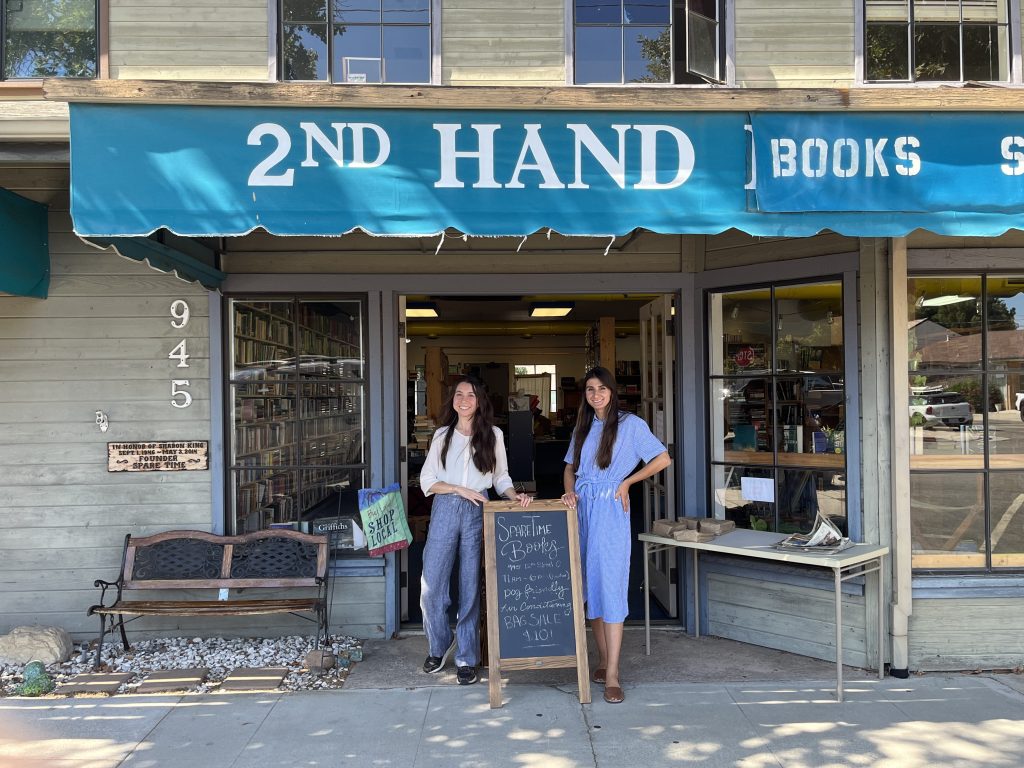 "At first, we had introduced ourselves and said we were interested in buying the shop, and he was very hesitant at first because he thought we were about 15 years old," said Clio with a laugh. "We would come in each week just to stop by and say hi and chat with him and let him know we were still interested and it wasn't just a passing phase. And eventually, we befriended him and his wife, and suddenly, he gave us the keys."
In magical small-town fashion, Clio and Carla were handed the keys and started training to take over the bookshop before any money was put down. The keys landed in their hands in early April, and by April 13, the papers were officially signed.
"We wrote a cover letter," Carla said. "We drove out to the Carissa Plains Monument, took a picture with the wildflowers, really awkward photos of us with our dogs, printed it out, typed out a cover letter, brought it in, handed it to him, and he said, 'OK, I'm ready, when do you want it?' And we said, 'tomorrow.'"
In the last four months, Carla and Clio have been neck deep in renovating Spare Time Books and turning it into a place where everyone can gather together and enjoy a bookshop that's cozy and inviting.
"We have so many great ideas for this place," Clio said. "So excited to get the renovations done so we can truly get going on that and have this place meet its full potential."
On top of selling used books, which is what Spare Time's inventory is currently made up of, the besties also have plans to incorporate new books in the future. They're also planning on hosting online and in-person book clubs they run and want to rent their space out to local book clubs who need a bookish home to gather in. They also want to offer a program where kids can read to the shop dogs: Meddow, Bentley, Winston, and Kylo. And they can't wait for the day when they can host local authors in the shop for readings and book signings.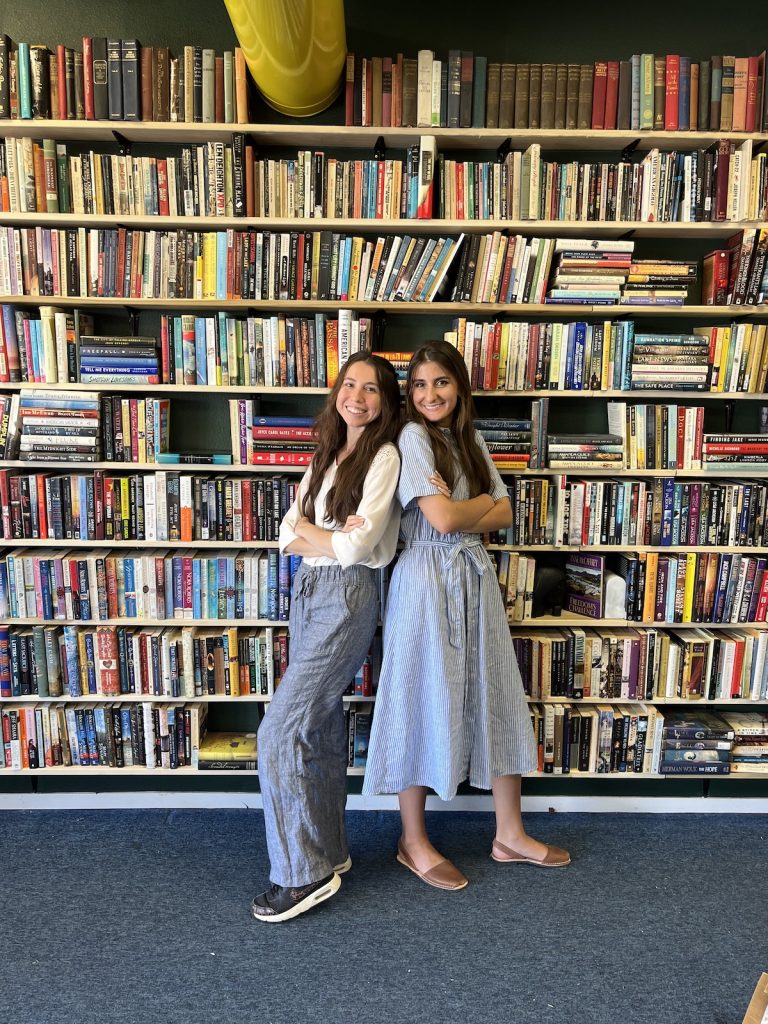 "We want this place to be so much more than a bookshop, but really a community space, and we want people to spend hours here if they want," Clio said.
The Bookstore Besties also said they continue to have lots of foot traffic from the local community coming into the store during open hours. They added that their online bookish community also supports them by buying books online. The mixture of local love and the bookish community online has made it possible for them to add to their staff and expand their team already.
"Our community is very excited for us. They're living vicariously through us," Carla said. "I think a lot of people's dreams are to own a bookshop/coffee shop combo, you know, with the shop dogs. It just seems so magical and it's an honor that we get to carry that on for them and hopefully inspire them to do it themselves, too, because the country needs a lot more bookshops."
Over the last couple of years, BookTok, Bookstagram, and BookTube have taken off, creating a huge online community of book lovers, and while renovating and revamping the shop, Carla and Clio have gained 160,000 followers on their TikTok channel and 20,000 followers on their YouTube Channel, under the handle Book Shop Besties.
"It's also really exciting because we've had quite a few of our TikTok followers come in and say that they came here just to meet us and see the shop in person," added Clio.
"Every time someone comes in and they've seen us online, it's like wow. You went out of your way to meet us. You put this on your map for your vacation, your holiday. This mom and daughter came in and they drove here because of us, which was crazy," continued Carla. "It's not just a product, it's not just a person, but it's a whole community involved in it as well, and I think that makes it special. Everyone is kind of part of this journey with us. It's not just me doing something that I like to do. We're doing this together, and we all have this collective dream, book lovers, you know. And here we go. Let's go."
Spare Time Books is open Tuesday through Saturday from 11 a.m. to 6 p.m. or online at sparetimebooks.com
Follow the Book Shop Besties journey in person or on one of their channels:
YouTube: youtube.com/@bookshopbesties
TikTok: tiktok.com/@bookshopbesties
Instagram: instagram.com/bookshopbesties
Feature Image: Clio Bruns (left) and Carla Cary, aka The Book Shop Besties, have been best friends for the last 13 years. Photo by Christianna Marks