Local icon selected as 2019 Roblan of the Year
Mark Perry was born and raised in Paso Robles, is a Bearcat through and through, contributes countless hours to the community, and now he's the Roblan of the Year for 2019. When Paso Robles Chamber of Commerce CEO Gina Fitzpatrick contacted Mark on Christmas Day to notify him of the honor, it was an unexpected gift.
"My son, Nolan, kept the secret and helped plan the call," Mark said. "I just thought Gina was calling to say Merry Christmas! I've known her for quite some time, so it was really special to hear the news from her."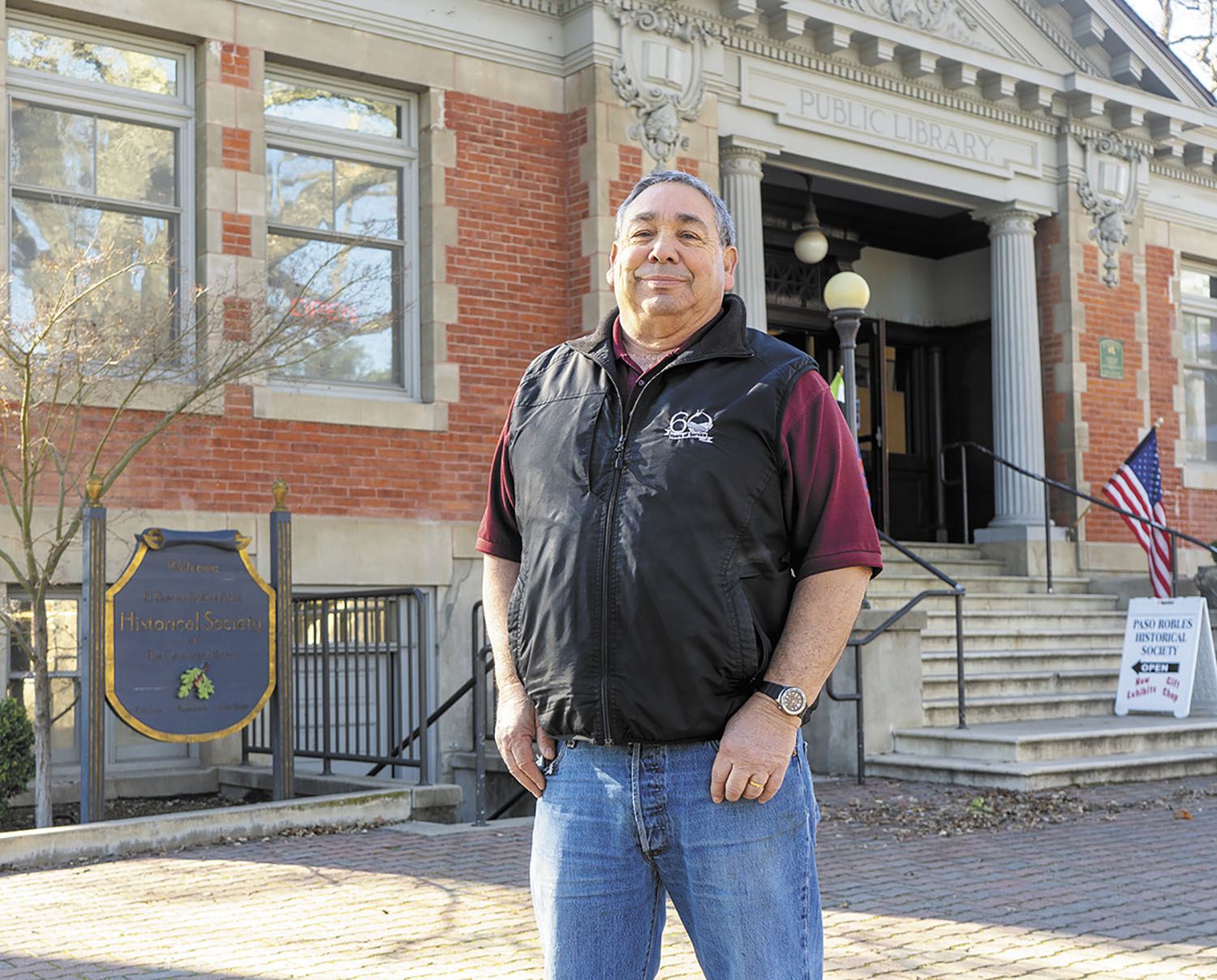 His reaction?
"I was pretty emotional," Mark said. "There are so many people on the list of past Roblans of the Year that are truly special – friends, mentors, some of my past teachers and principals, community members – and it's hard to believe that I rank up there with all of them. I'm a lifelong Roblan, and I just love Paso Robles."
Calling the recognition an "honor and a privilege," Mark has a tough time believing that his name has been added to the list.
advertisement

"In my view, I am being recognized among those that I truly look up to and it just feels like this world I don't belong in; but here I am!"
He may be humble about being recognized, but Fitzgerald said Mark was nominated for the award by several community members for his contributions.
"Aside from being the funniest person in the room, Mark Perry is known as the guy who quietly contributes to our community by consistently getting things done," Fitzgerald said. "Everything Mark does is from his heart as he works to make Paso Robles a better place, full of the love and laughter, he is so well known for. I, along with so many others, am proud to call Mark a friend. We are excited to honor him with the most appropriate recognition for a true Roblan."
And what drives him to be so involved and give back to the community he loves?
"I don't do any of it for the recognition," Mark said. "When I was growing up, people did things for me so it's a way for me to give back as a means of thanks. I can give my time, and I try to do my best to do so whenever possible."
Giving back
Mark's contributions to the community are numerous: he is a liaison for the Downtown Paso Robles Main Street Association. He has been a volunteer judge for the annual Christmas parade for the past 10 years. He is a Paso Robles Rotary member, co-chairman of the Pioneer Day Old Timers BBQ Luncheon committee. He has served on the Winemakers BBQ and the Rotary Golf Tournament committees.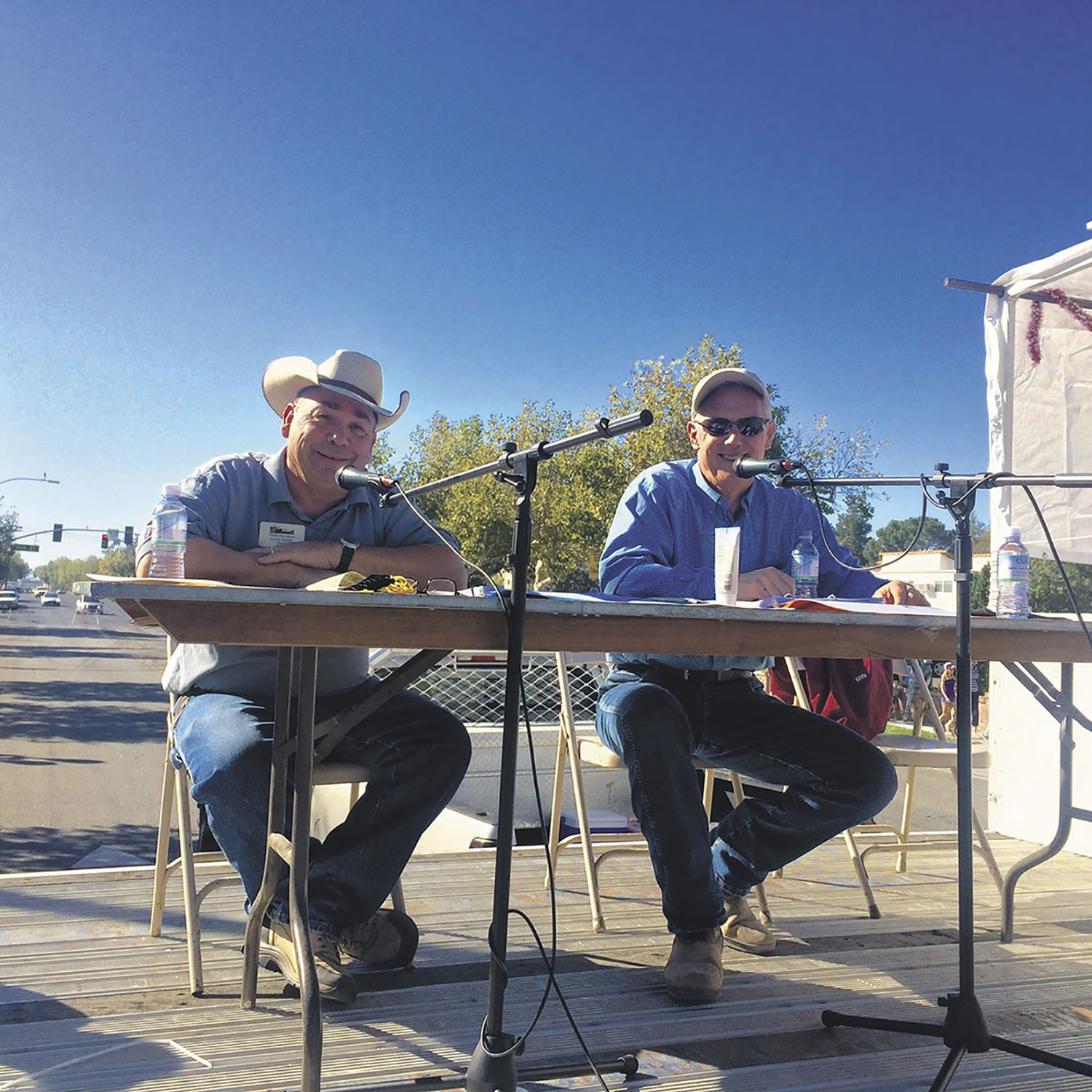 He is also a member of the Pioneer Day Committee, in charge of obtaining city permits, signage, and set-up and take-down of the parade, and served as the 2014-2015 chairman. In addition, Mark is a highly involved committee member of two events that benefit Pioneer Day — the Firestone Walker Invitational Beer Fest Committee and the Santa Margarita Best of the West Antique Equipment Show.
Mark serves on the boards of the Paso Robles Pioneer Museum and PRHS Skills USA, is a past board member of the Ag Tour, and past Roblan of Month.
Mark and his wife, Julie, are active members of Saint Rose Church where he taught catechism for 13 years, and are involved with fundraising for the church. They have also volunteered time and resources to People's Kitchen and Paso Cares.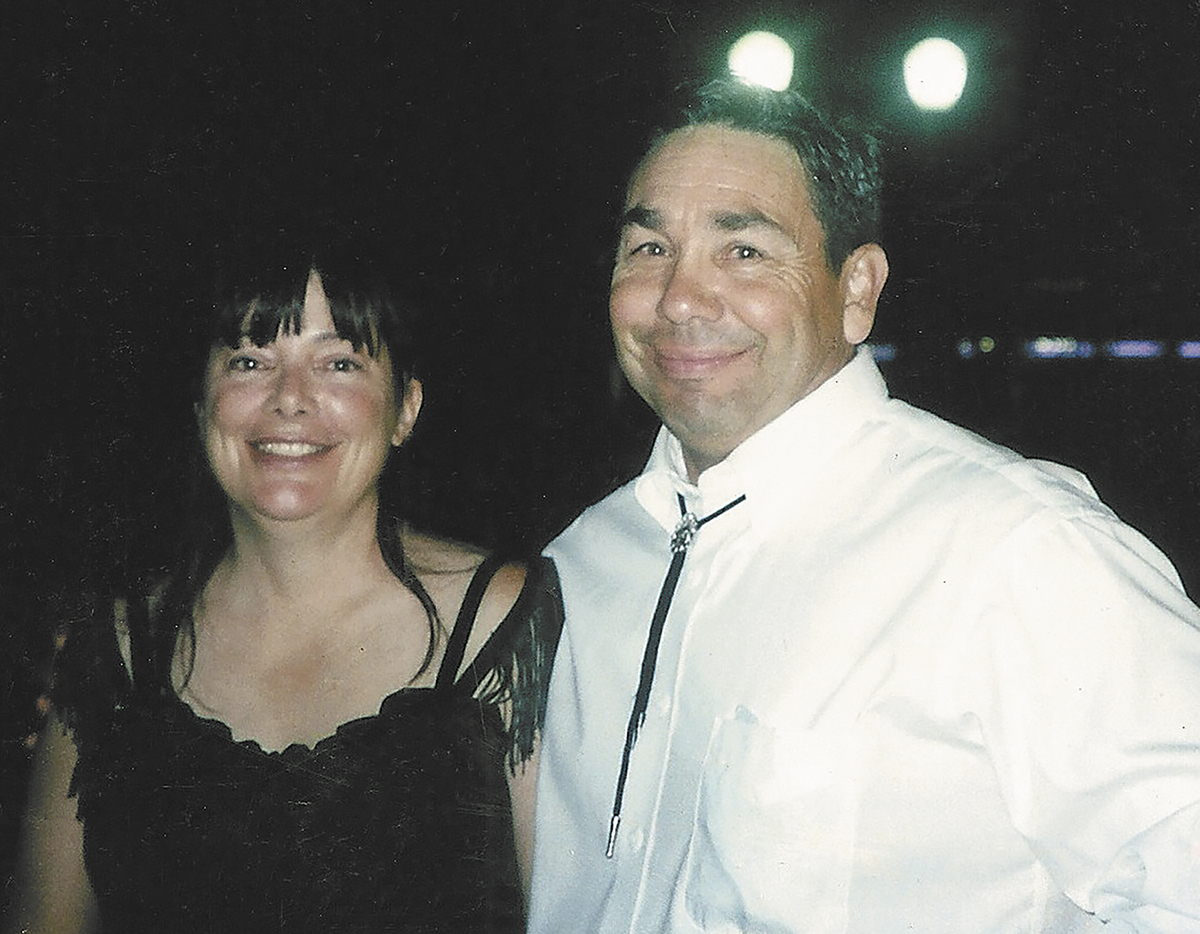 Mark and Julie were involved with the PRHS Bearcat Athletic Booster Club for about 18 years, and with the PRHS FFA and Marching Band booster clubs while their boys attended high school. They have also been heavily involved in Paso Robles youth sports activities and fundraising, including coaching youth baseball and football.
Wade Taylor, 2011 Roblan of the Year, has known Mark for 50-plus years and describes his friend as being a constant "giver" to the entire community.
"Amazingly enough, this list does not even begin to cover all the other activities and organizations that he and his wife Julie have helped with; furnishing both their labor, as well as financial help," Taylor said. "Mark's accomplishments are many; but they do not cover the compassionate help Mark has given to hospice and to his family and friends who have faced illnesses. He has also performed many eulogies for our friends and family who have passed before us."
Tom Madden, 2017 Roblan of the Year, echoed these sentiments, adding, "Mark has been a tireless volunteer for many community activities."
He recalls Perry being a leader in the classroom, on the sporting fields, and in student government: "Mark was always one that we as younger Bearcats looked up to," Madden said. "The student-athletes, parents, administrators, and coaches all speak highly of Mark and his selfless contributions to Bearcat athletics. I am pretty sure if you cut Mark's veins, he would bleed crimson, not red."
Regarding Mark's involvement with Pioneer Day, Madden had this to say: "Mark continues to be the 'go-to' guy on the Pioneer Day board with anything relating to interaction with the City of Paso Robles; he does this graciously and without expecting recognition or praise. Mark exemplifies what it means to be a Bearcat, to be a Paso Roblan and to live the qualities that we all strive for on a day-to-day basis. I can think of no better person to be honored as Roblan of the Year."
Younger years
Mark and his older brother, Johnny (deceased) are the sons of Johnny and Lois (Morgan) Perry. Their father worked as a professional cowboy before becoming a truck driver, and their mother was a waitress and carhop at Wilson's Restaurant. Their paternal grandparents were Manuel Machado (Perrairia) and Mary Perry and their maternal grandparents were Charles and Mabel (Tanterdino) Morgan.
Mark attended local schools: Marie Bauer grades 1-4, Georgia Brown grade 5, and Glen Speck for junior high; he was the 8th-grade class president. He is a 1976 graduate of Paso Robles High School where he played basketball, baseball, and football and served in student government as his freshman class representative and Chief Justice his senior year. Mark's favorite teachers and coaches during this time include Bill Stroud, Wally Ohles, Ed Railsback, Frank Barnhart, Gil Asa, Glen Smeltzer, and Joe Zeno.
He balanced his academic and athletic career at PRHS with part-time jobs: at the City of Paso Robles Recreation Department under the watchful eyes of Stu Ross, Emmalou Brown, and Randy Canaday, and at Wyrick Plumbing for Johnny Bertoni.
Mark played baseball at Cuesta College while also working at Taylor's Shoes for Tom Taylor. He spent his teen years cruising Spring Street and hanging out at The Oaks Drive-in or Fox Theater.
"It was just a different time. Growing up, we knew everybody in town; we played Little League baseball, flag football, Rec League basketball — we were all just friends hanging out together. And, to this day, many of them are still like brothers to me: Cris Highnote, Brett Butterfield, Vince Vanderlip, Joe Ontiveros, Gary Bang, Frances Mecham, Colleen Bertoni. We've all been friends through thick and thin; college, work, tests of faith, good times and bad."
Family Man
Mark married Julie (Kelley) Perry, a graduate of Templeton High, 39 years ago on March 9. She is the daughter of Albert and MaryLou Kelley, who owned Paso Robles Diesel Service. Together, Mark and Julie's family includes Nolan, 33; Evan, 31, and his wife Brittney, and their children, Aiden, 5, and Olivia, 2. Mark claims it's their Boston Terrier, Molly, who truly rules the house!
"I am the most blessed person because of what the Lord has done for me — bringing my wife into my life, and my children and friends," Mark said.
He describes himself as a very religious person, waking up at 3 a.m. daily for prayer time.
"There's nothing more that I love than my Lord, my wife and children, my work family, my Rotary family, my Pioneer Day family, my Skills USA family, all of my friends — they are on my heart and I pray for them every single day."
Mark worked as an Operator for Texaco in San Ardo for 14 years, and on an offshore platform for another five and a half years.
"And that's when Dale Gomer of Paso Robles Waste & Recycle literally saved my life," Mark said. "At the time, I was working offshore and I was missing out on our children's lives. I approached Dale about working for him part-time until I found a full-time state job. But, when it was time for me to leave, Dale offered me a position as Safety Supervisor."
Mark has worked for Gomer for almost 25 years and calls him "the greatest humanitarian I know."
Inspiration
When asked what he would tell people looking for ways to give back, Mark said:
"Everyone can be involved, even if they can only offer small amounts of time. There are so many events and activities and volunteers are always needed; there are so many ways to give back to this community."
As for the future, Mark said he will always strive to be that person who holds the door open for others.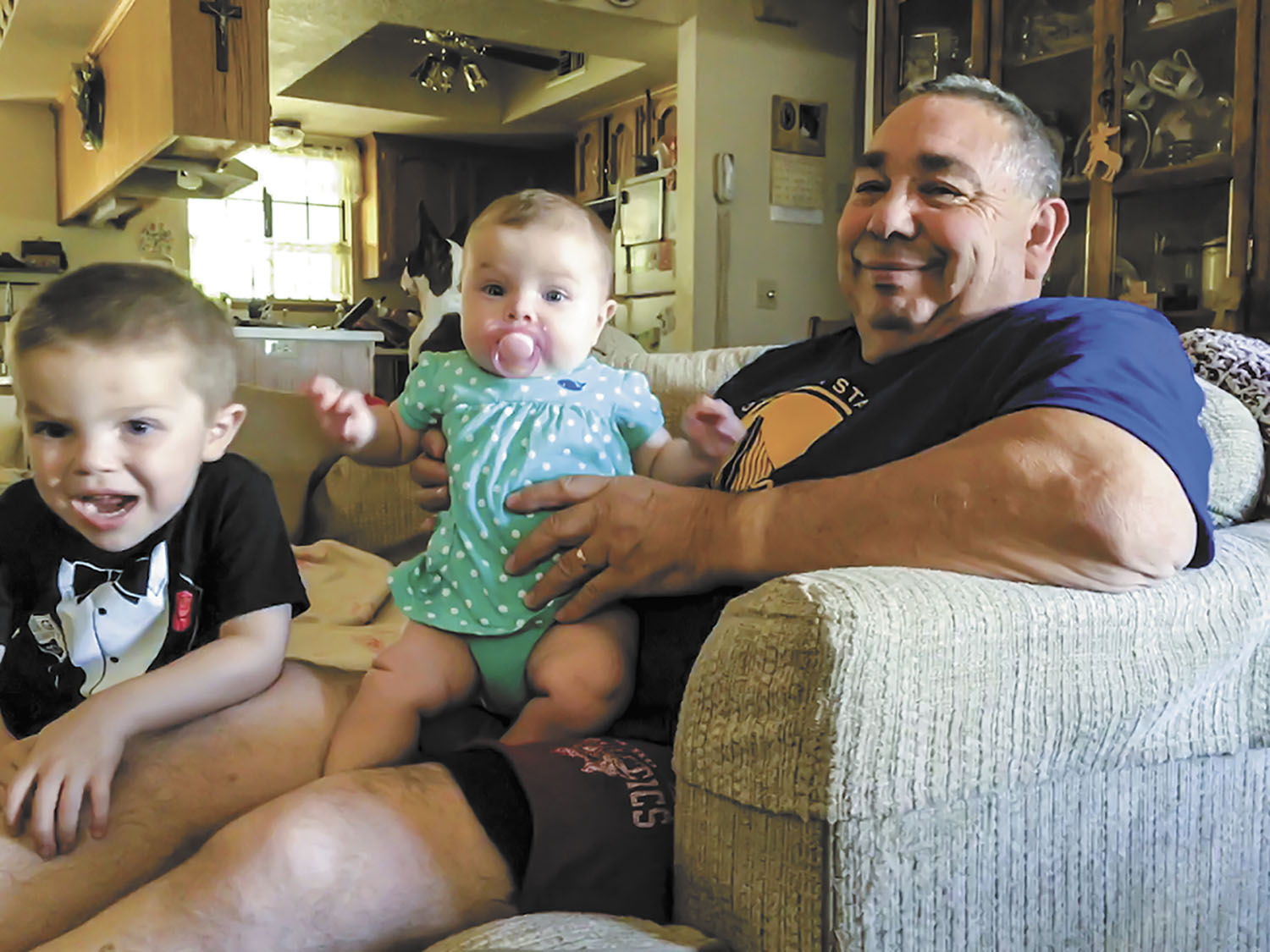 "That's the way I was brought up, it's the way we brought up our children, and I just want to be able to give back," Mark said. "Growing up, there were people that touched my life in so many different ways. They gave their time and resources to me and to my friends; they were always there for us, so I'm going to try to be there for others as well."
The Chamber will honor Mark at its annual gala – Celebrating 100 Years – on February 29 at Rava Wines.
When thinking about sharing the evening with Julie, their sons, daughter-in-law, and grandchildren, Mark was emotional.
"It's really hard to imagine," he said. "I don't have any problem talking in public about other people but it will be really different to be the one getting attention; I think I will get pretty choked up. This is a bigger-than-big honor!"
Yes, it truly is a bigger-than-big honor and a well-deserved one at that. Congratulations, Mark, and thank you for all you do for the people of Paso Robles!