High level personal training is a trademark of Ryan Joiner's fitness regimen
Athlon Fitness and Performance has long been a training ground for many of San Luis Obispo County's top-performing athletes. And yes, sweat, weightlifting, and hard work are a part of the regiment. However, so are deeply rooted values such as integrity, personal responsibility, and the desire to improve.
Ryan Joiner, owner, and coach, opened Athlon in San Luis Obispo in 2003 to fulfill a need for a high-level sports training facility. With an emphasis on coaching and personal training, the membership quickly grew to include athletes from all over the county — many going on to compete professionally. Over the years, Athlon evolved from an elite sports performance facility focused only on the strength and conditioning needs of athletes to a more extensive clientele — anyone who has fitness goals they would like to achieve.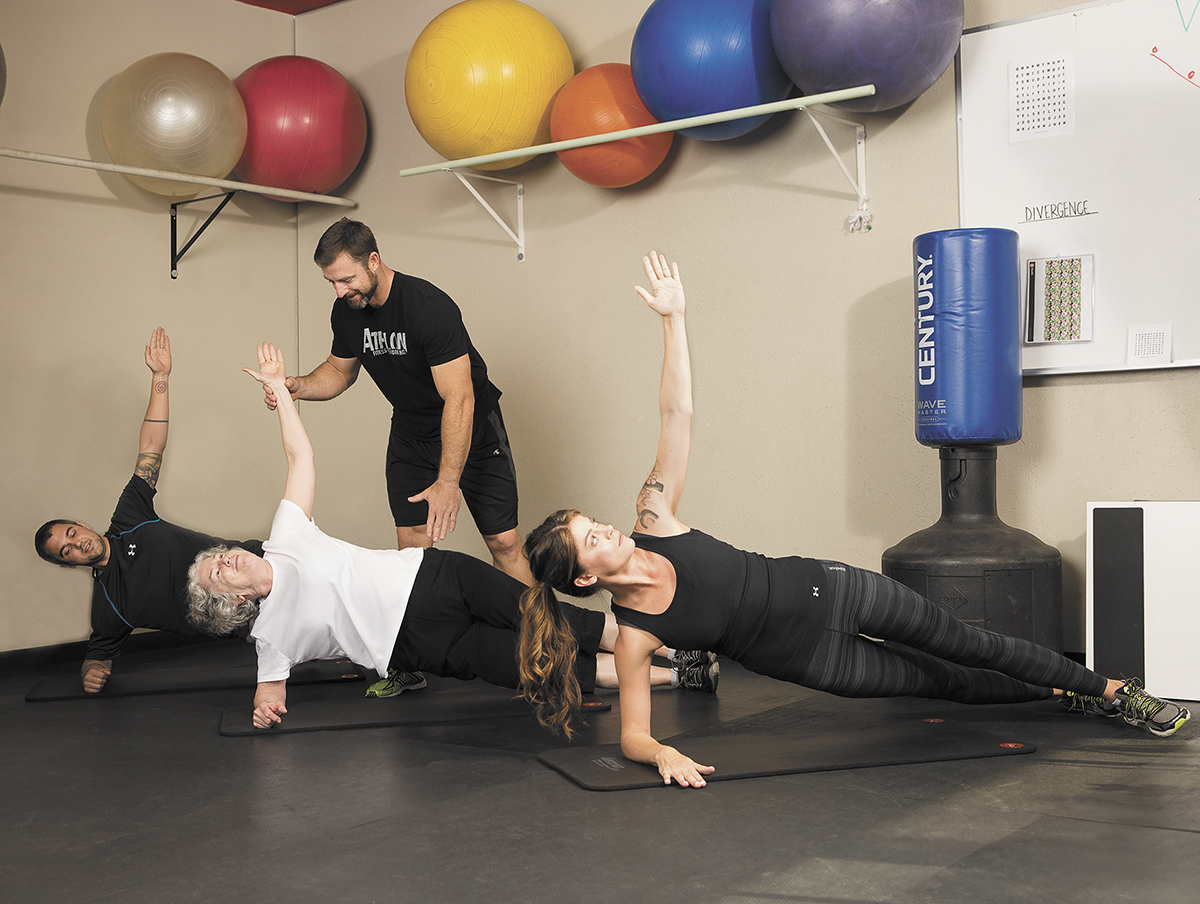 "We help people look and perform their best and help them to create the life they want," Joiner said.
In October 2019, Joiner added a long-planned second Athlon location in the Woodland Shopping Center in Paso Robles.
advertisement

"We have worked with a lot of professional athletes and quite a few high school kids — many who were commuting to train with us on their sports performance and athleticism," Joiner said. "We knew we wanted to be in Paso Robles and see the area as a powerhouse in California for young athletes. The community is very supportive of its youth and has a huge demographic of strong, young kids, matching our love for coaching young athletes."
The new location offers all of the same services as the San Luis Obispo location, including personal training, sports performance training, and general gym memberships.
"If you are looking for a hot tub, sauna, tennis court and ping-pong table, we are not your health club," said Joiner who earned a bachelor's degree in exercise physiology from Fresno State and a master's degree in kinesiology from Cal Poly. "We are results-driven and focused on getting people the specific results they hope to achieve."
Joiner admits that because of the focus on an athletic approach to training it can be difficult for some people to know if the gym is the right fit for them. But everyone is welcome. "We see everyone as an athlete," Joiner said. "If you have to step off a curb while carrying a bag of groceries while hanging onto a dog leash at the same time, you are an athlete. Athleticism is the ability to multitask and do many physical things. It is also the ability to work all day without being in pain."
The gym's coaches also work with people who are overcoming injuries or facing physical setbacks.
"There are a lot of people who give up on living an active lifestyle because of pain," Joiner said. "We are here to help them get past that with a methodical approach to fixing movement patterns."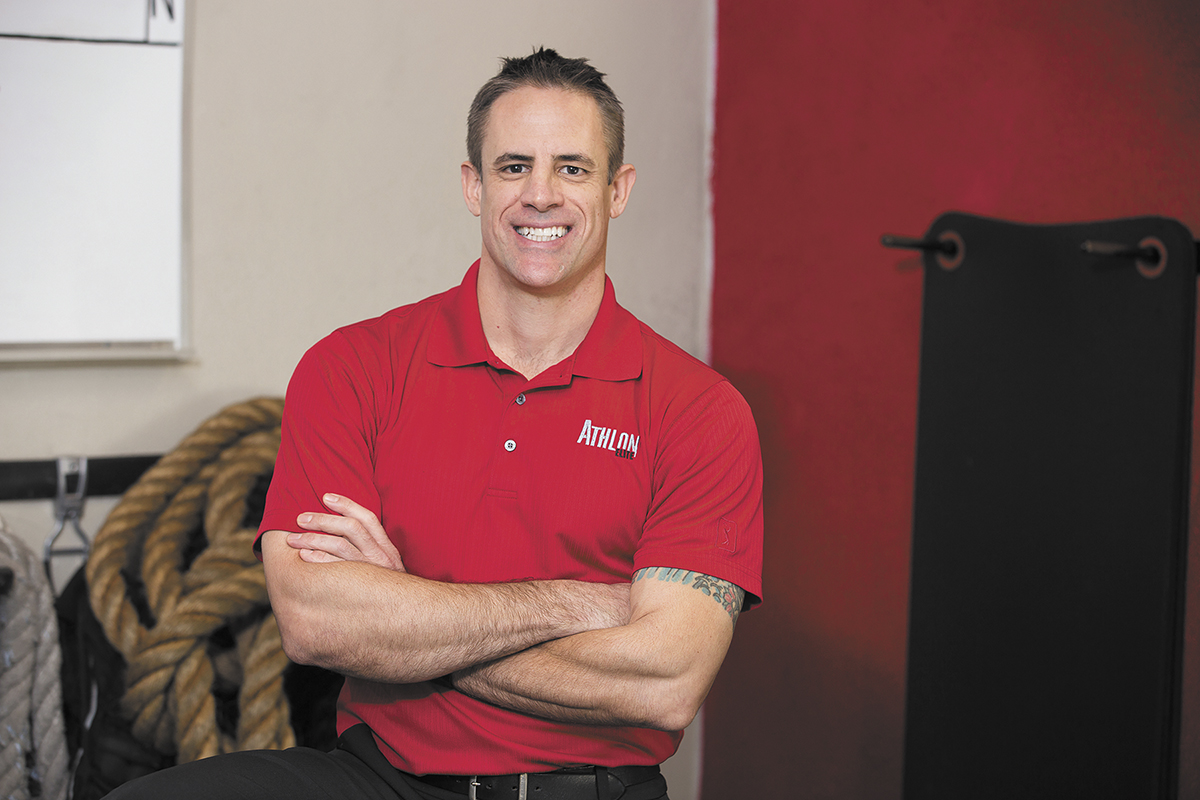 Joiner has spent the last decade studying functional neurology to better understand the body's nervous system and its connection to muscles, using that knowledge to help clients reach their goals.
Joiner's first client as a personal trainer 25 years ago shaped his future career. The young woman, who suffered a spinal injury that left her unable to walk, came to him determined to not only walk again but run.
"Her determination was so powerful for me that I dove in 100 percent and said let's do this," he said. "Insurance authorized her to train with me for a year. On our final session, we met at the park and she ran. It instilled the passion in me to want to help people find solutions and I built my business around that."
The values that form the foundation of Athlon have guided not only Joiner's interaction with clients but the provided the philosophy for all of the nine fitness coaches, who have a combined 75 years of experience, that work at the two facilities. Some principles are simple: be happy and friendly, act with honor and integrity. Others entail reflection: a reminder that taking personal responsibility requires bravery and sometimes it is necessary to struggle.
"We live by those values and ultimately we attract customers that believe in them as well," he said. "We lead with good coaching and sportsmanship and the values fall into place."