You voted. We counted. This is the Best of North SLO County 2020 as decided by popular vote from the community, and the winner of Favorite Business: Place You Want to Spend $500 is:

Anna & Mom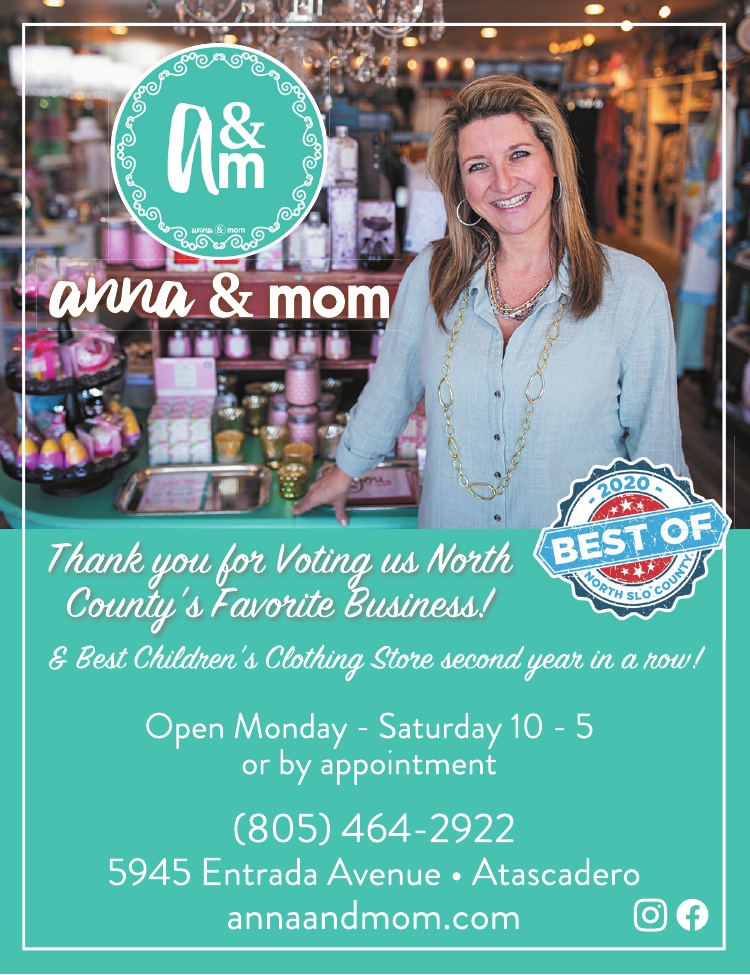 anna & mom
5945 Entrada Avenue, Atascadero
California 93422
805-464-2922
Every voter was asked a simple question: Where do you want to spend $500? The variety of answers was quite diverse, as might be expected, so for any one business to get a quantity of votes for their business was unique … and the winning business got a total of just 12 votes, so it was telling how diverse the answers that came in. The next closest businesses earned 8 votes each, and others earned 7 votes.
The category was built around the giveaway of a $500 shopping spree, so we wanted to hear where someone might want to spend that entire $500. It was the first question we asked, and started the reader's poll off with a great vote for a local business without a specific category.
On behalf of our team at The Atascadero News and The Paso Robles Press, and the winner of Favorite Business: anna & mom, we say a big THANK YOU for participating and we look forward to even more engagement from businesses and readers for 2021.
advertisement

Congrats to anna & mom!
For the full list of businesses that won in each category, see here.