More than 400 local readers offered more than 40,000 answers to who is the Best of North SLO County!
The results are official and here are the winners by popular vote in the 7th annual Best of North SLO County reader's poll — on the top of the local scene as the Best in their business for 2020.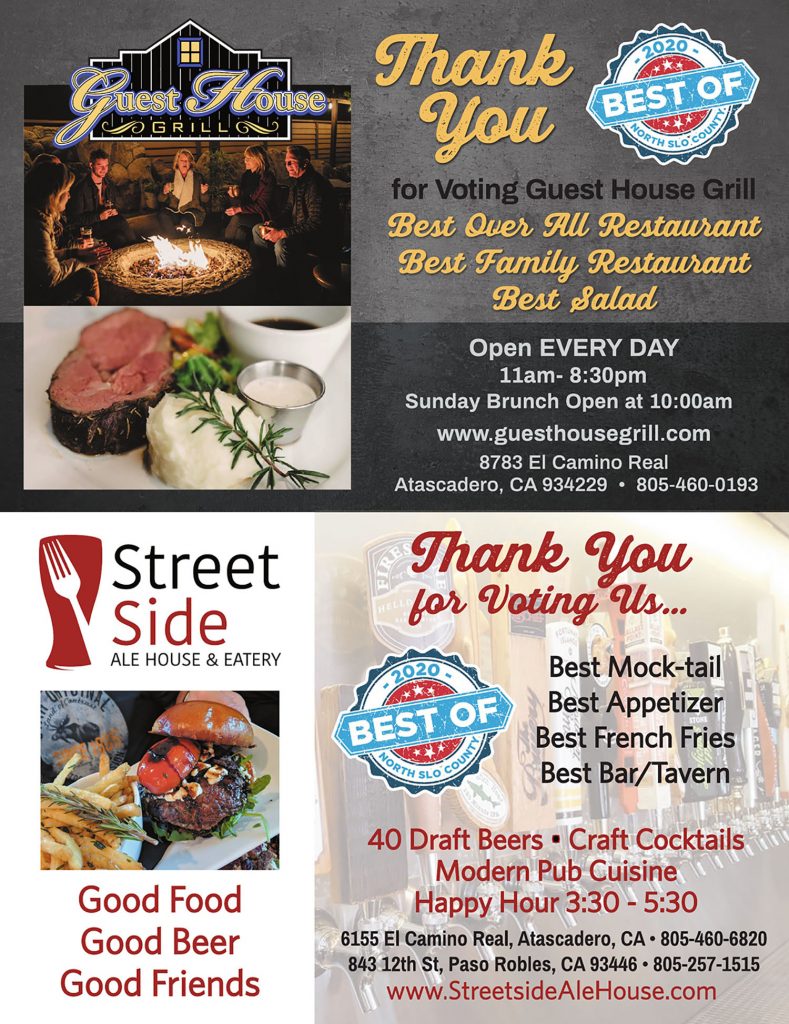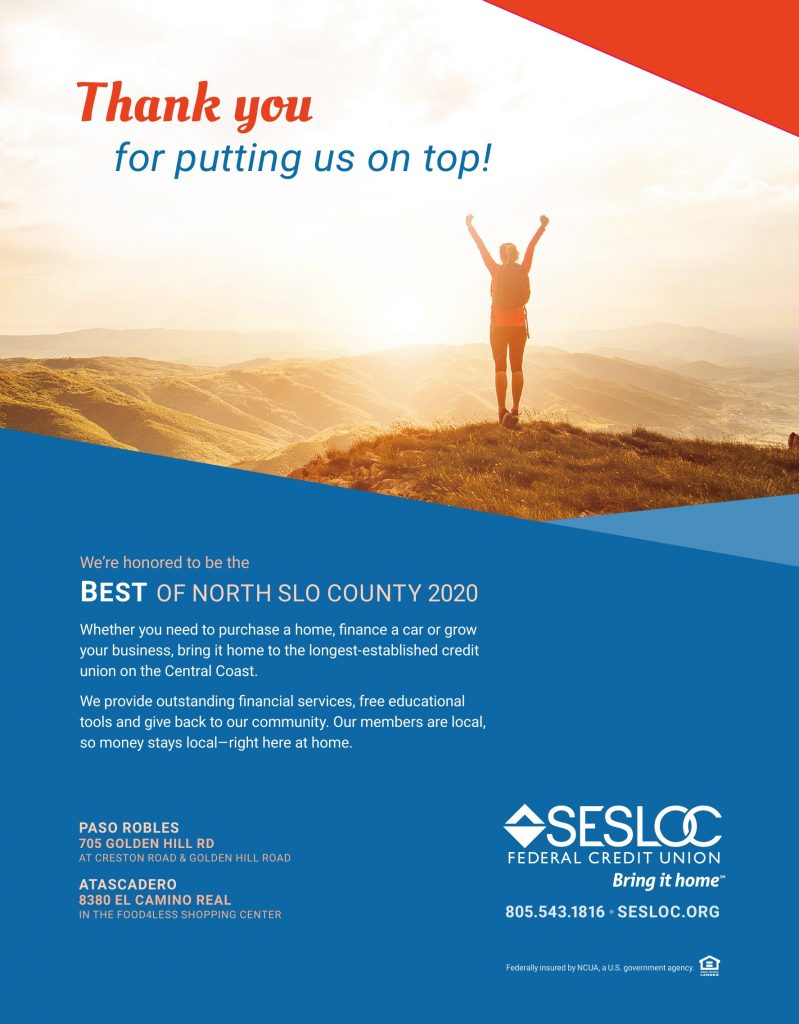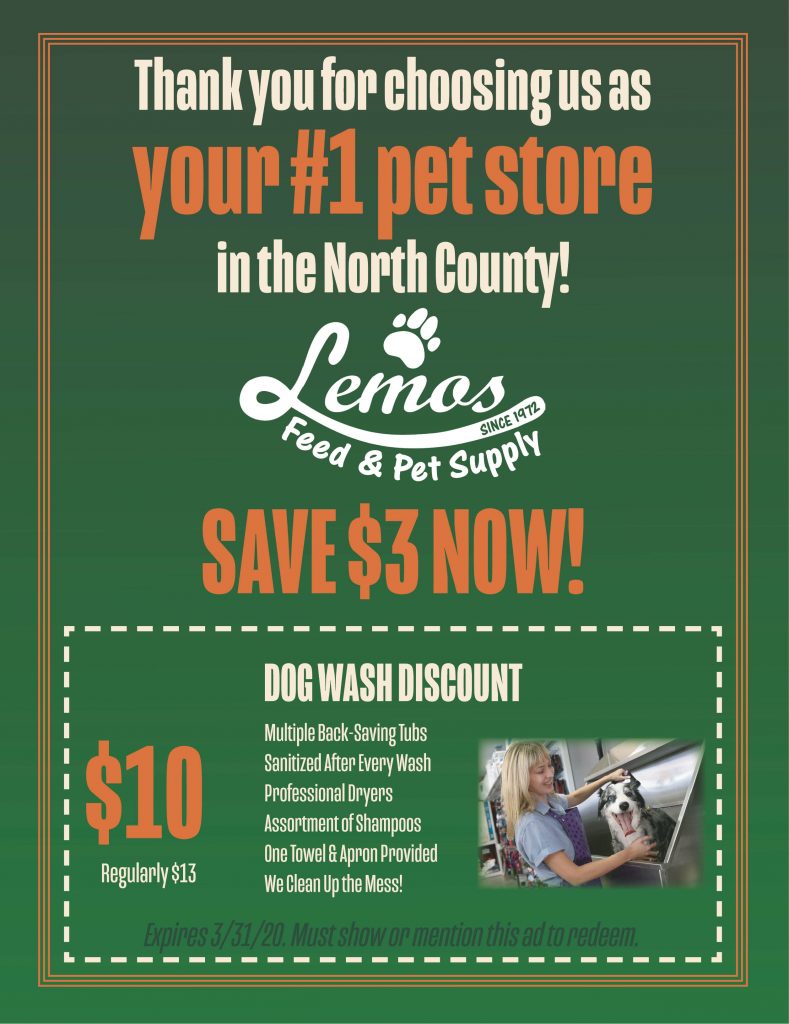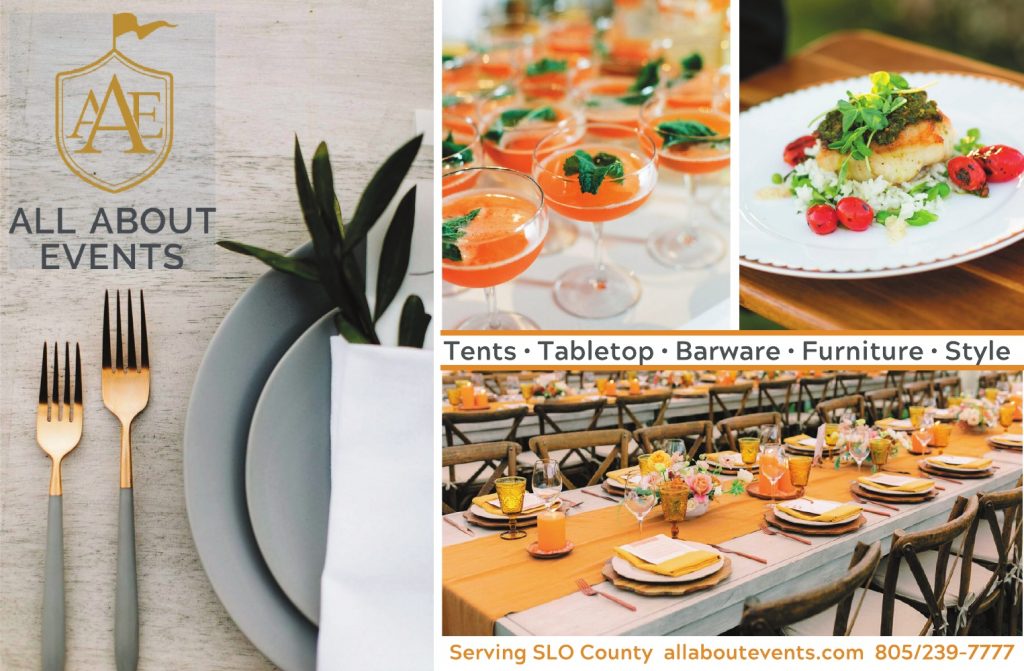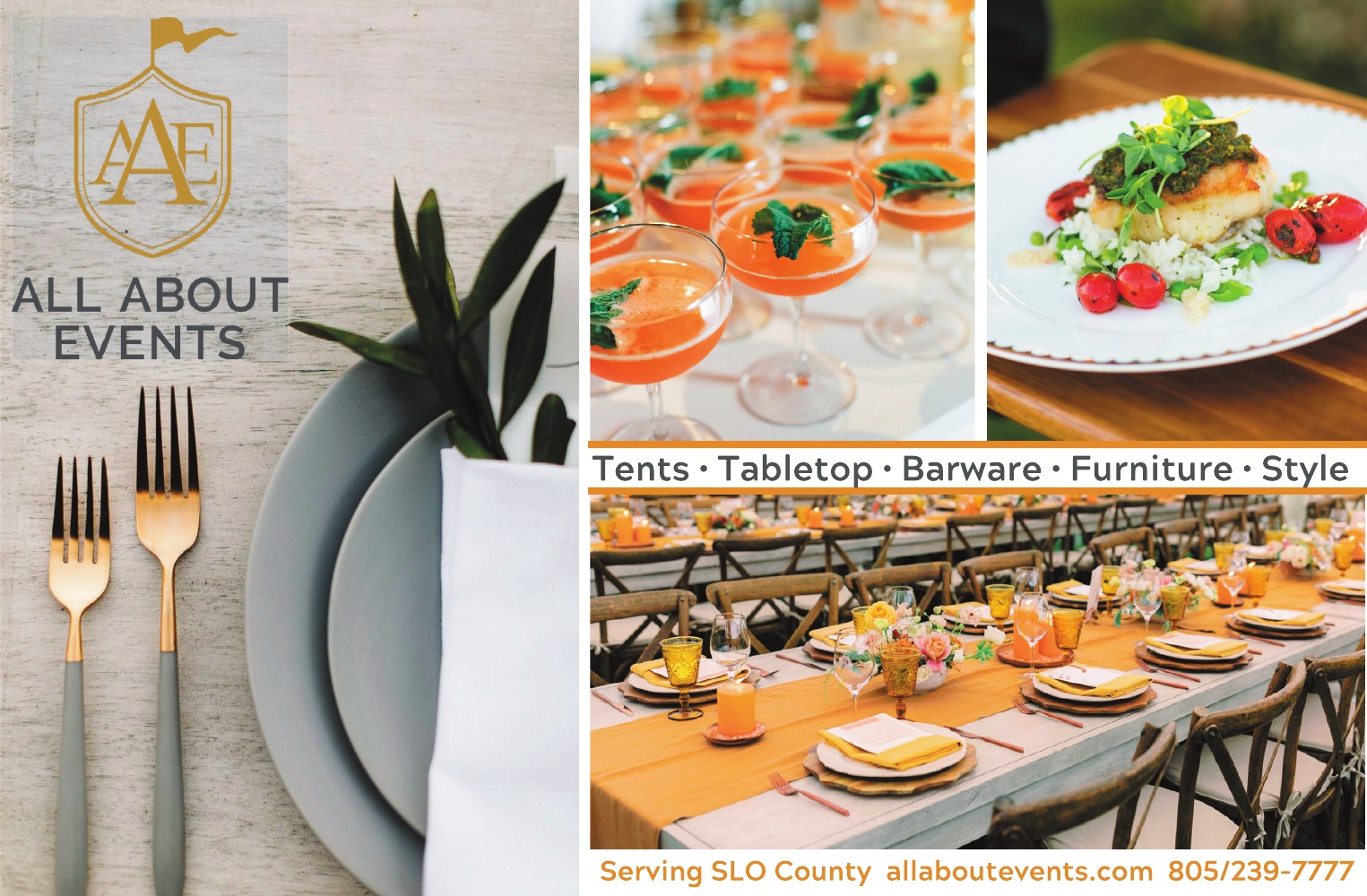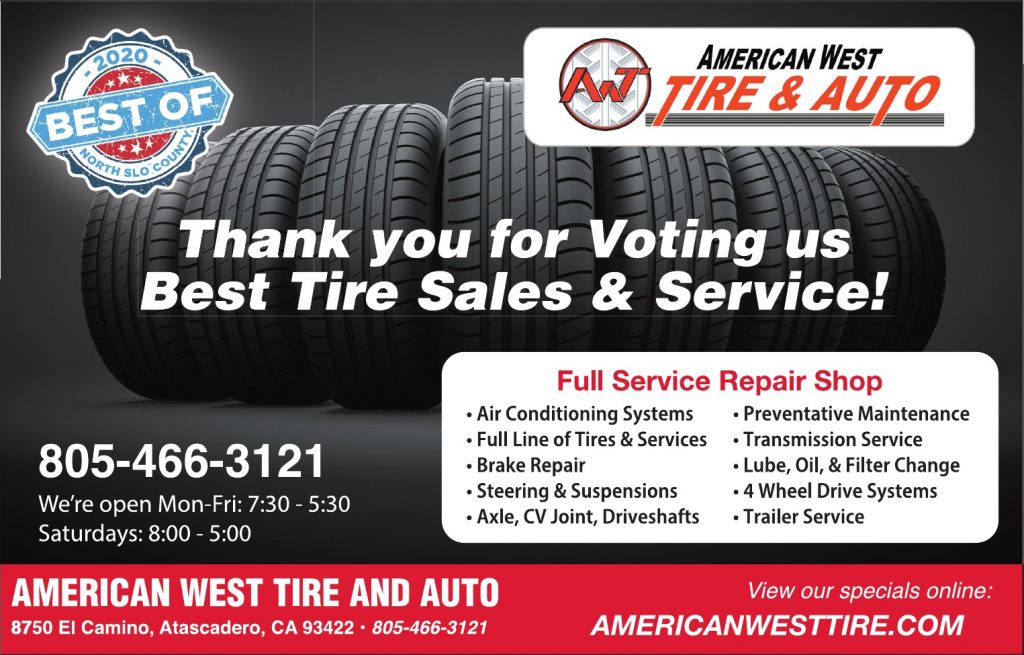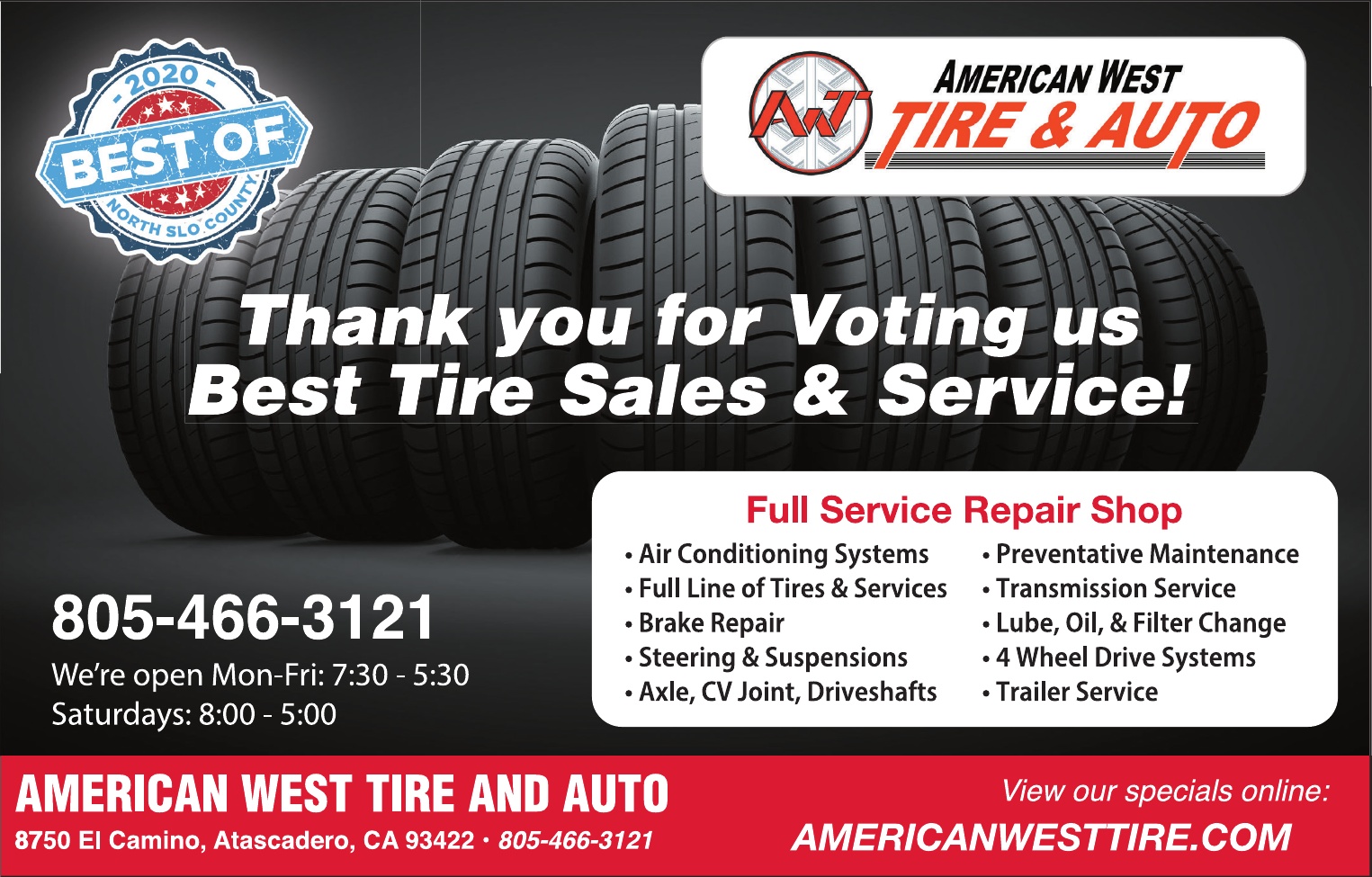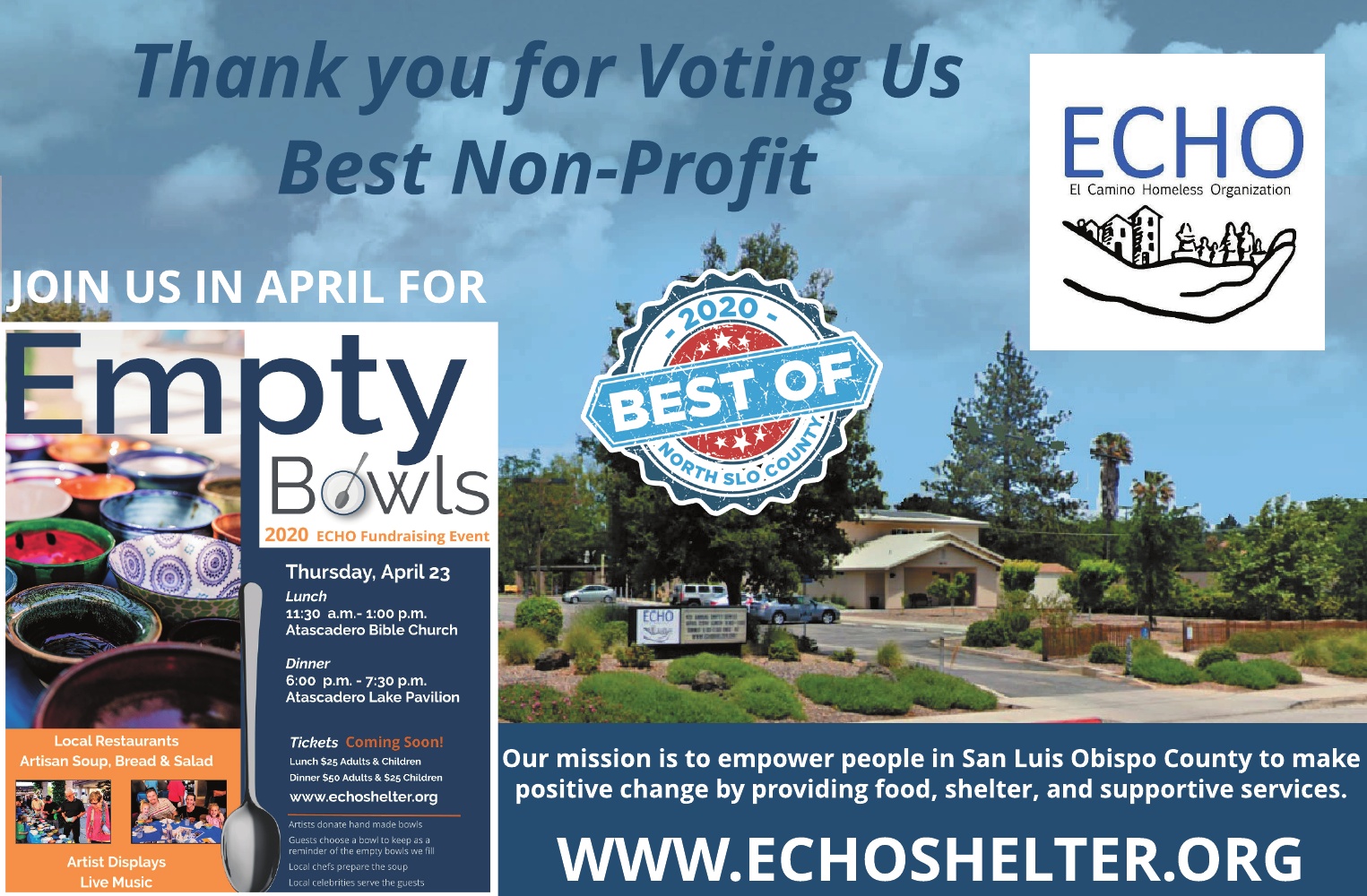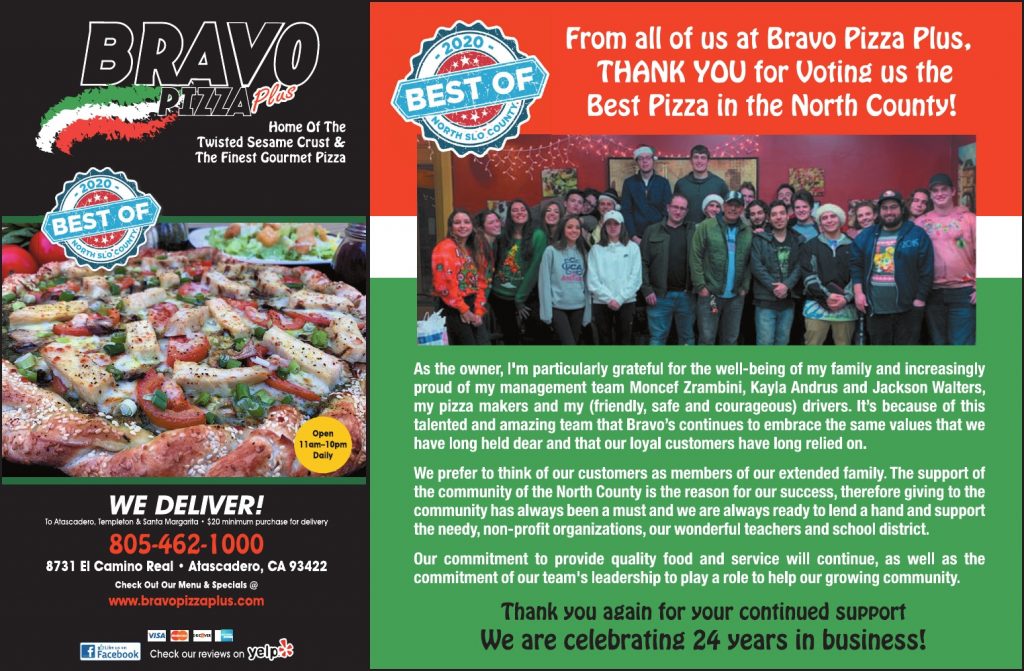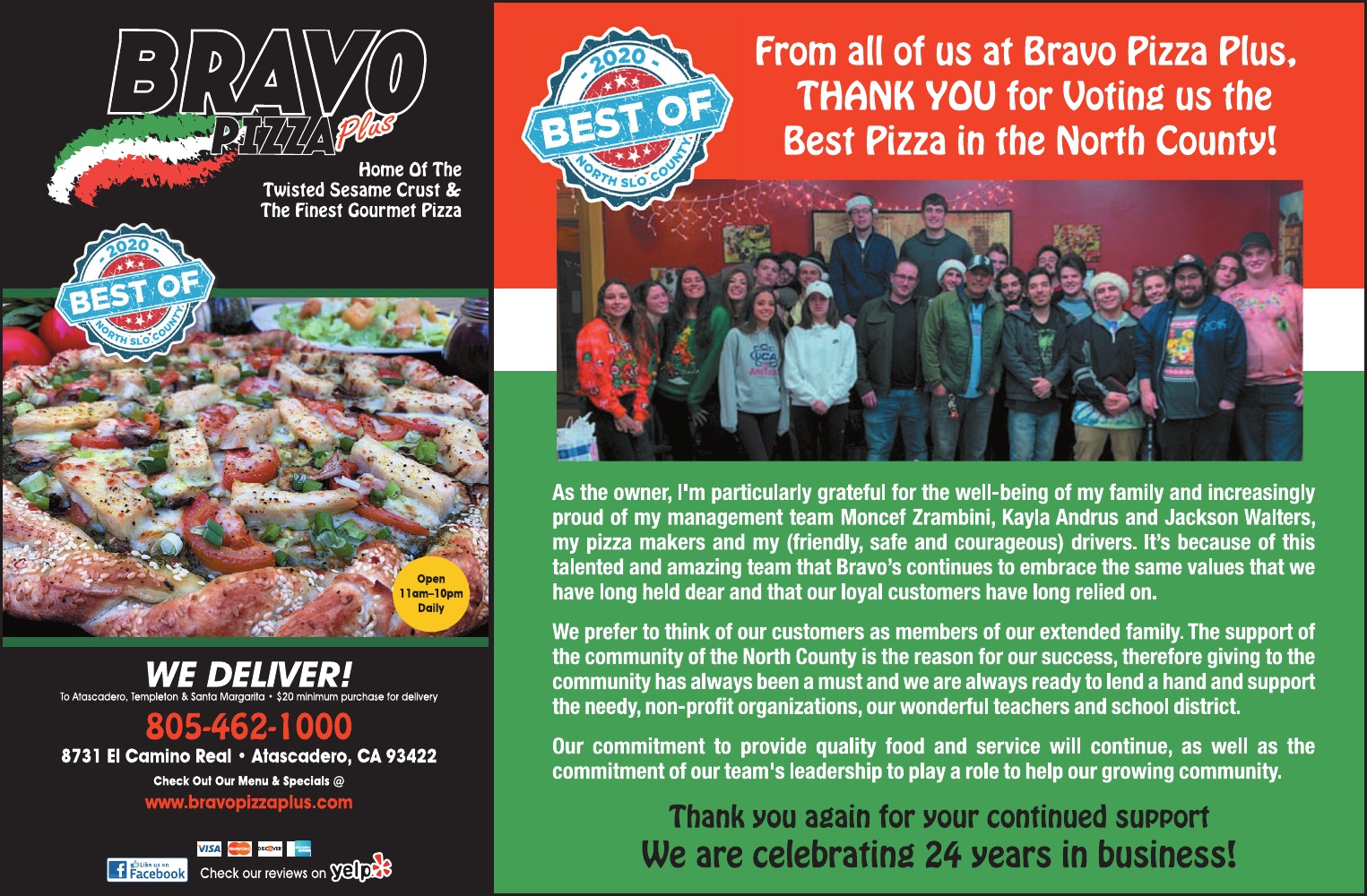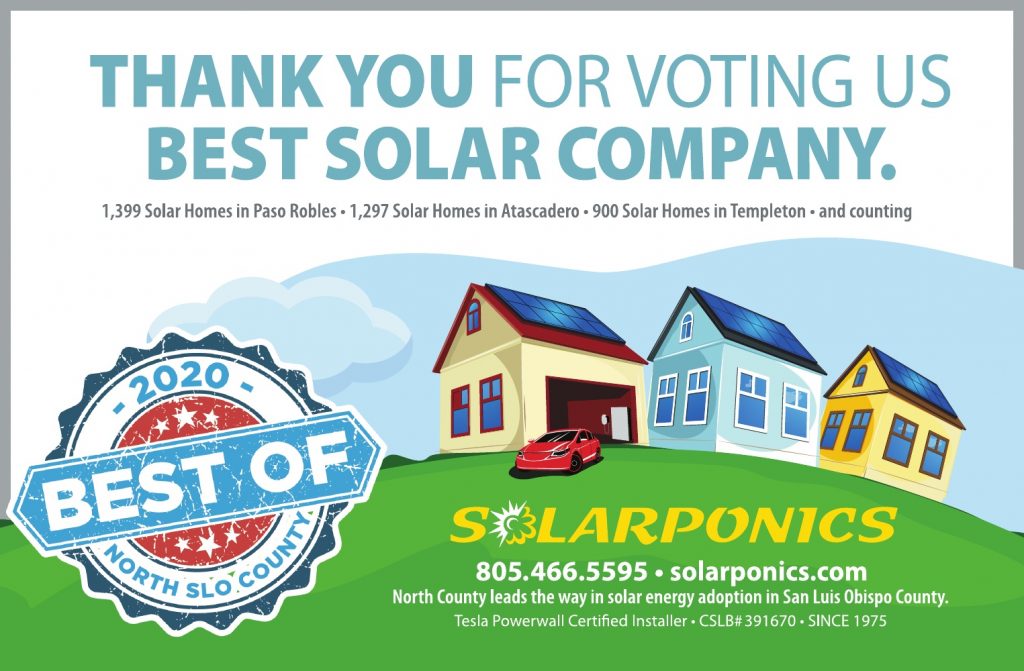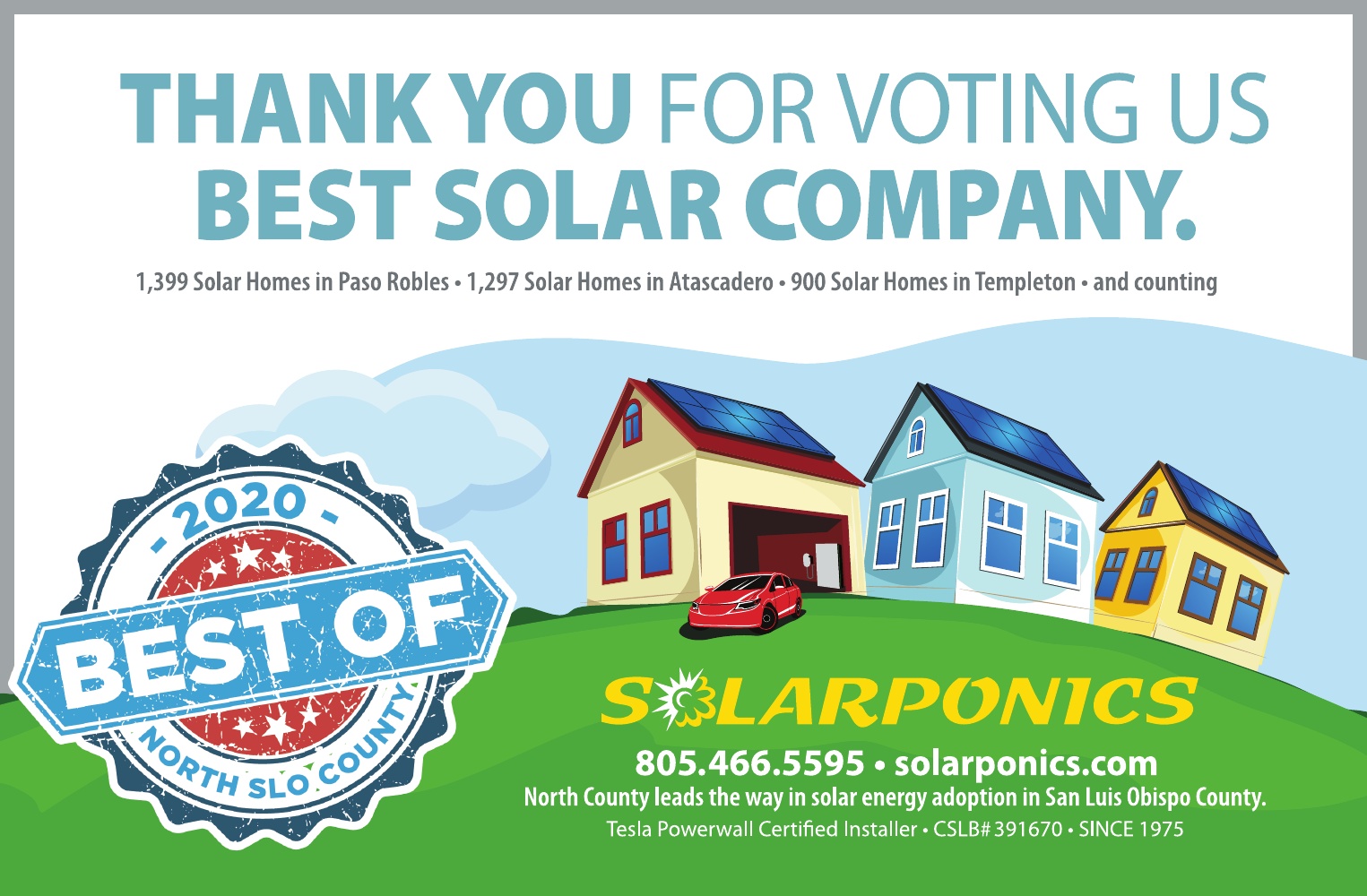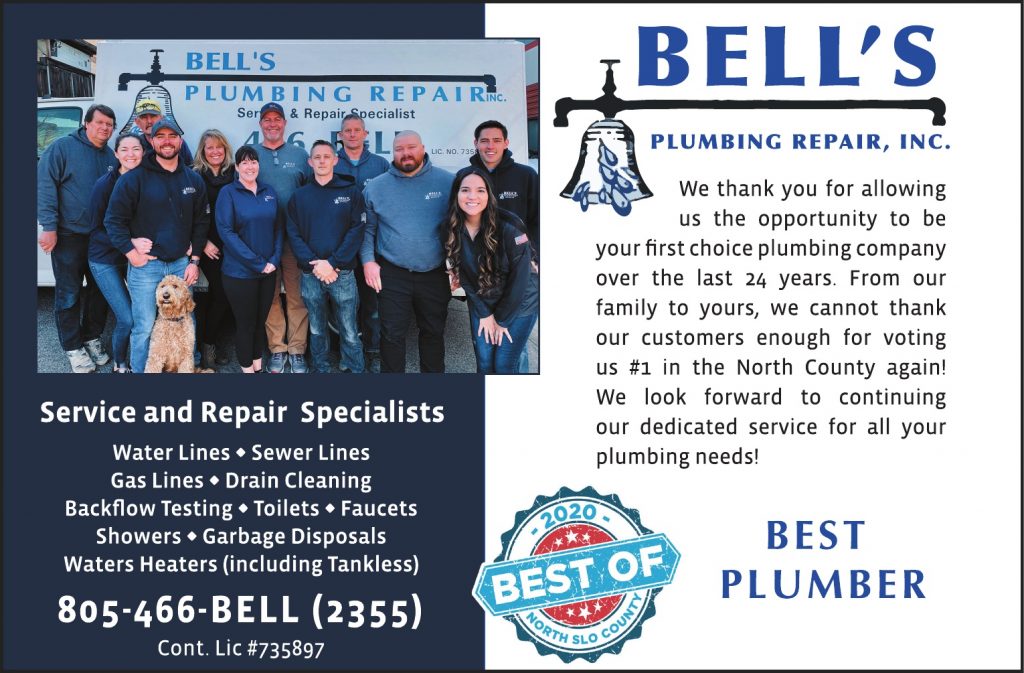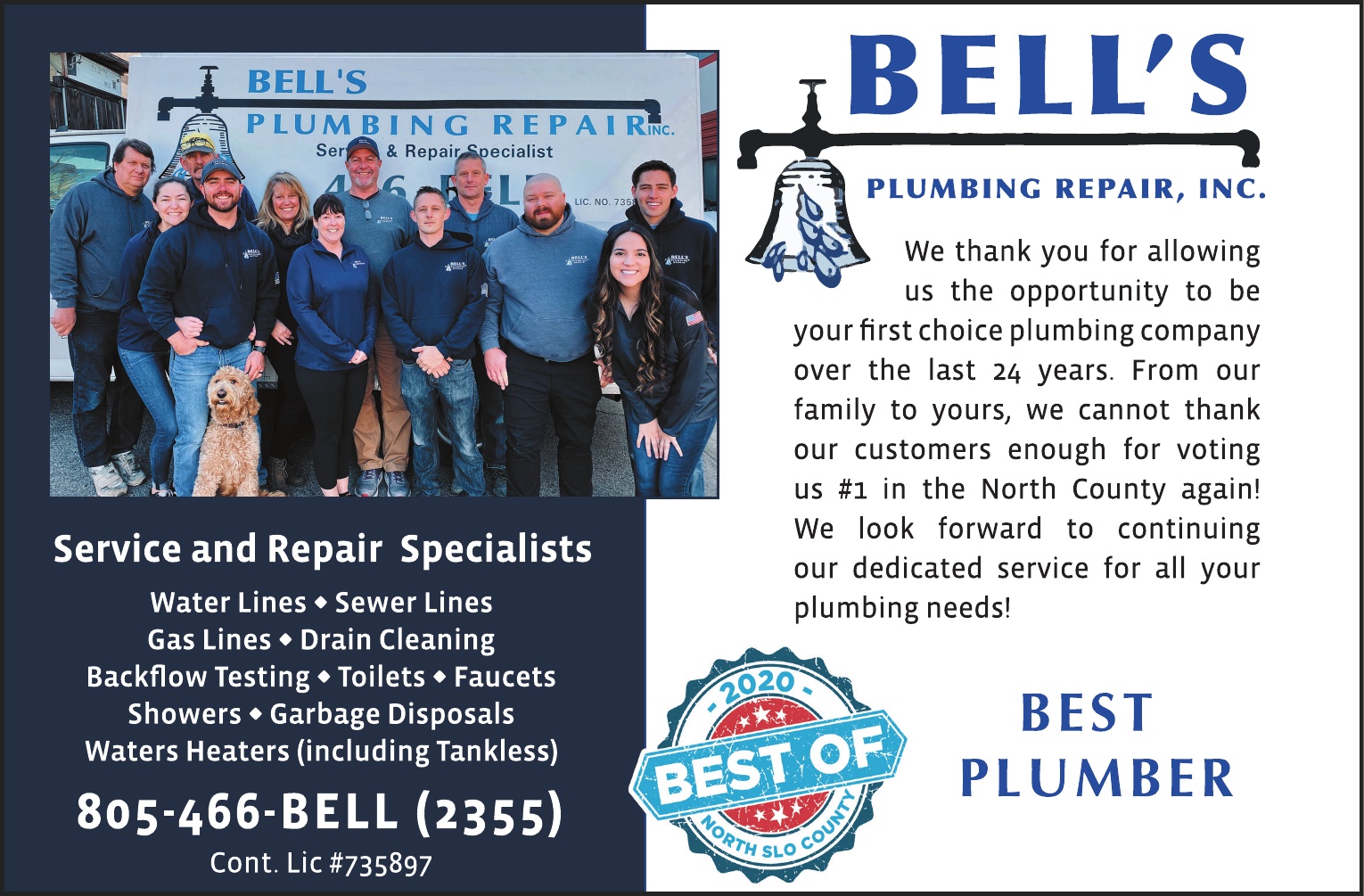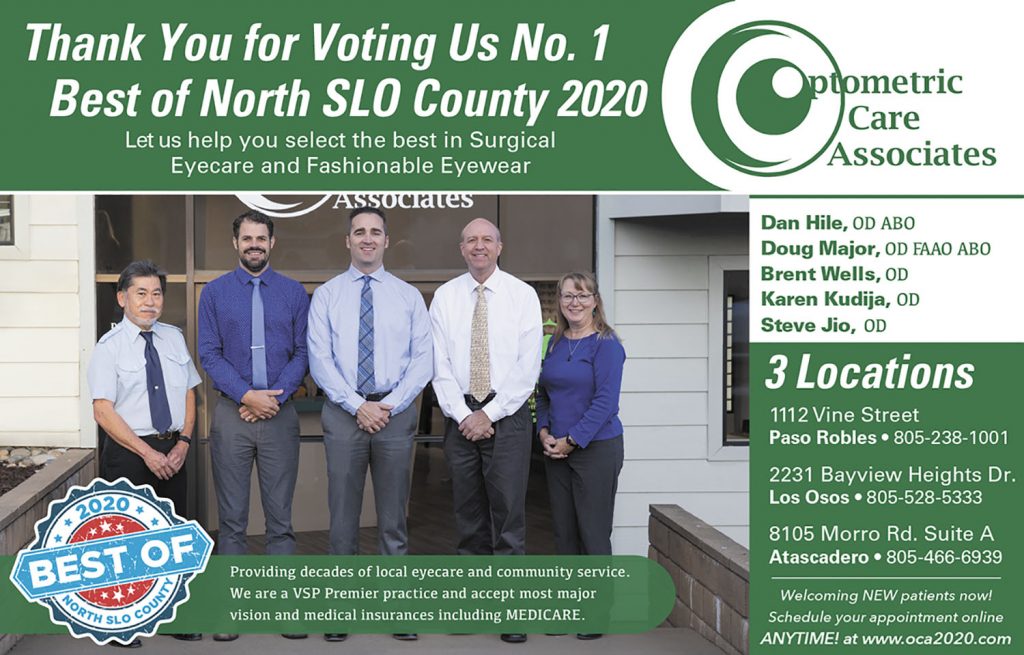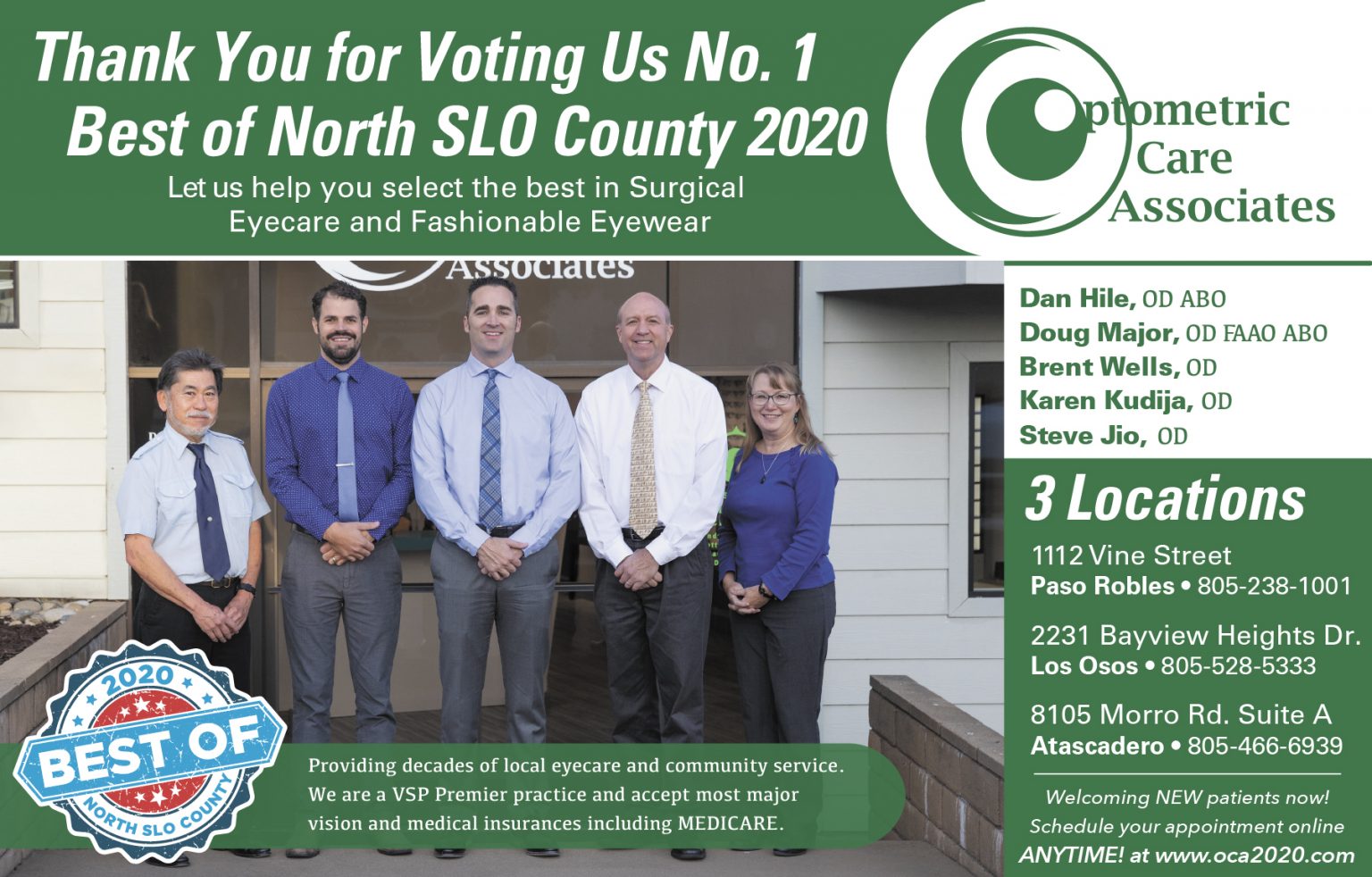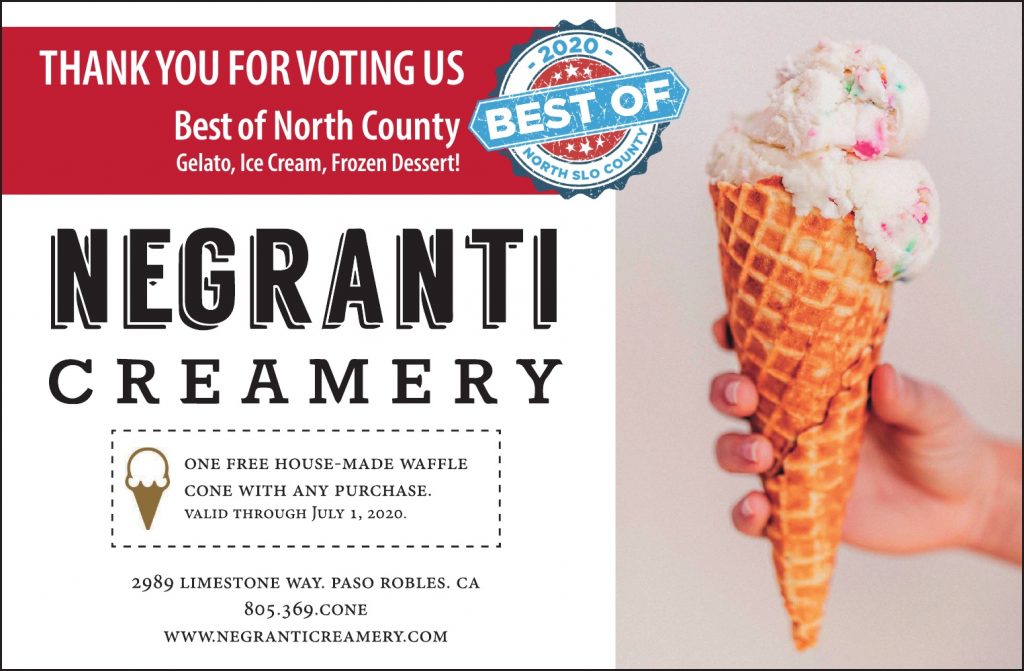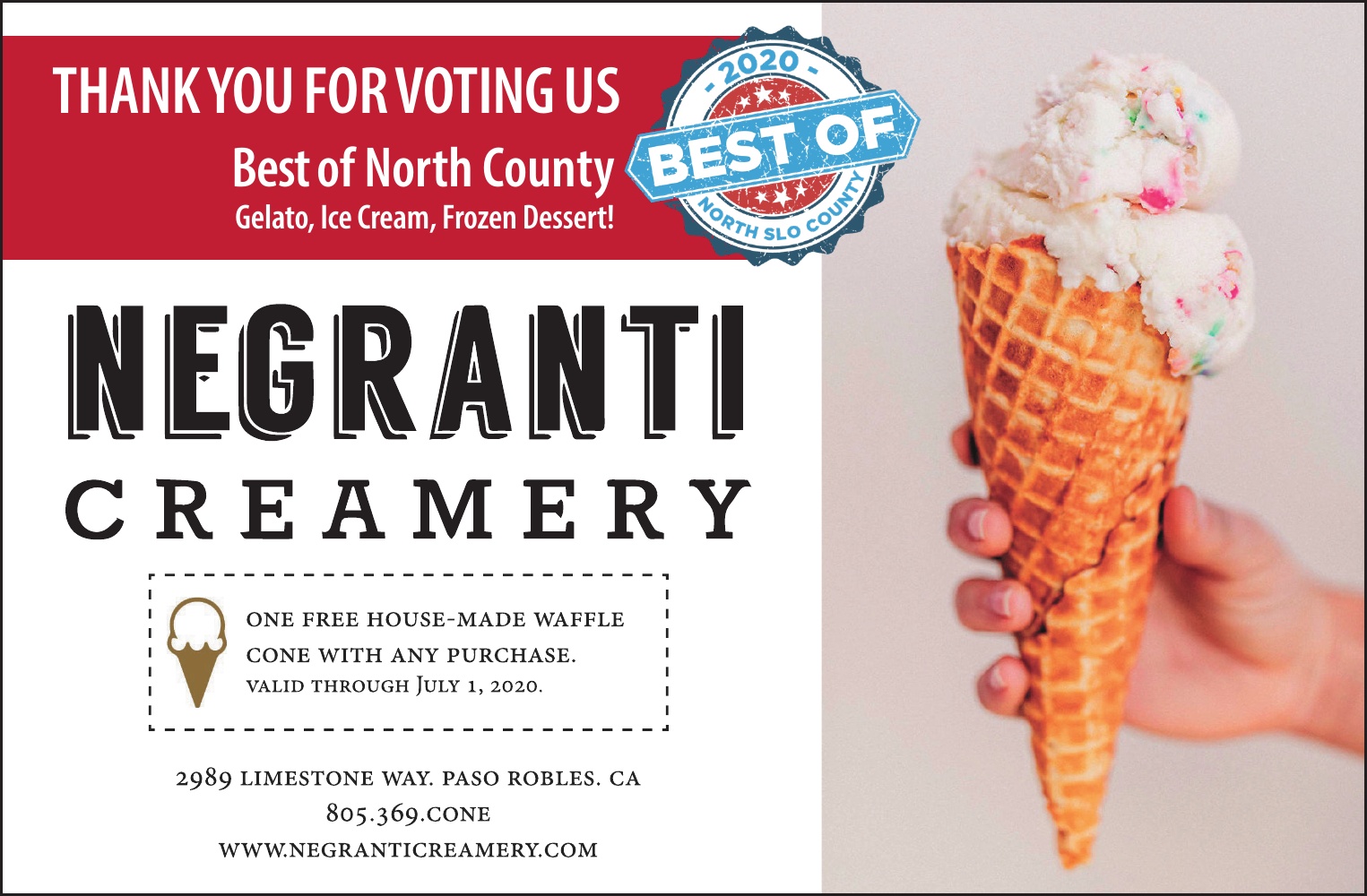 Click on an image to jump to the winner's website!
The complete list of winners for the Best of North SLO County 2020
Welcome to the Best of 2020 Winner's List! As chosen by local readers, the next 18 pages are dedicated to those winners and we will be celebrating all the winners of the 7th annual Best of North SLO County Reader's Poll all year long.
It was a very exciting process in collecting and sorting more than 40,000 answers to our poll, and to see how the community responded was surprising in many ways. This was the first year we ran the poll almost exclusively online, and we received great information about how to improve the poll for next year.
All the winners were so very appreciative of your votes and your consideration. Please take a look through the following pages to see if your favorite business was a winner or if you will find your next favorite business in one of the winners. Thank you for participating, and join us in celebrating our winners all year long wherever you see their banners, stickers, trophies, or certificates in their business.
At the end of the day, they are the Best of 2020 because you are the best readers in the world.
Our most wide-open category was the question of where do you want to spend $500? Sonja Martin was the winner of the $500 shopping spree and her favorite business was The General Store Paso Robles. Enjoy Sonja!
The overall top vote-getter for favorite business was anna & mom in Atascadero, and others who earned a respectable tally were:
Farron Elizabeth
Farm Supply
Fusion Health & FIIT
Jayde Boutique
Guest House Grill
Tent City Beer Co.
Kelly's Casuals
Colony Market
Big winners included Guest House Grill and Streetside Ale House, which picked up multiple awards each. Some winners tied in their category, and the overall top-vote getter in their respective category was Pier 46 Seafood Market, which earned 99 total votes for Best Seafood Restaurant.
Here's the rest of the list by category:
Eat & Drink
Best Coffeehouse
Malibu Brew
Best Seafood Restaurant
Pier 46 Seafood Market
Best Mexican Restaurant
La Parrilla
Best Asian Cuisine
Thai Elephant
Best Pizza Delivery
Bravo Pizza
Best Pizza Dining
Nardonnes
Best Burger Joint
Sylvester's Burgers
Best Steakhouse
Guest House Grill
Best Sushi Restaurant
Yanagi
Best BBQ Spot
Jeffry's Wine Country BBQ
Best Pasta Restaurant
Buona Tavola
Best Breakfast Joint
Joe's Place
Best Brunch Special
Hunter Ranch
Best Lunch Spot
Colony Deli & Market
Best Dessert, Bake or Cake Shop
Just Baked Cake Studio & Bakery
Best Vegetarian or Vegan
Thomas Hill
Best Cheese Shop
Vivant
Best Family Restaurant
Guest House Grill
Best Overall Restaurant
Guest House Grill
Best Health Food, Natural Food, or Grocery Store
Harvest Natural Foods
Best Farm-to-Table
Thomas Hill Organics
Best Catering
Trumpet Vine Catering
Specialty Items
Best Mocktail
Street Side ale House
Best Taco
La Parilla
Best Appetizer
Street Side ale House
Best Salad
Guest House Grill
Best French Fries
Street Side Ale House
Best Pastry
Cider Creek
Best French Toast
Joe's Place
Best Cup of Coffee
Malibu Brew
Best Tea
Malibu Brew
Local Artisans
Best Kombucha
Whale Bird
Best Olive Oil
Pasolivo
Best Bread
Brian's Bread
Best Cake
Just Baked SLO
Best Gelato, Ice Cream, Frozen Dessert
Negranti Creamery
Best Farm-Fresh Fruit
Templeton Farmers Market
Best Farm-Fresh Nuts
Jardine Ranch
Best Farm-Fresh Ingredients
Thomas Hill Organics
Best Local Seasonings
Bren's Original Blends
Best Local Beef, Poultry, Dairy, or Pork
J&R Natural Meat
Home Improvement
Best Paving, Concrete, and Driveways
Viborg Sand & Gravel
Best Flooring
Templeton Floors
Best Plumbing
Bell's Plumbing
Best Roofing
Mid-State Roofing
Best Solar
Solarponics
Best Electrical
French Electric
Best Rain Gutters
5 Star Rain Gutters
Best Landscaping, Lawn, and Garden
Native Landscape Creations
Best Propane
Delta Liquid Energy
Best Furniture
American Oak Wholesalers
Best Pest and Rodent Control
Story Termite
Best General Contractor
Kevin Journey
Best Cleaning Service
Alicia Max
Best Moving Company
Meat Head Movers
Best Storage Company
El Camino Self Storage
Shopping & Retail
Best Antiques, Thrift, and Consignment
North County Christian Thrift
Best Repurposed, Renewed, and Resold
Reminisce Antiques Etc
Best Flowers & Florist
Arlyne's Flowers
Best Books, Stationary, and Gifts
Perry's Parcel & Gift
Best Women's Clothing (Tied)
Farron Elizabeth
Kelly's Casuals
Best Children's Clothing
anna & mom
Pets & Animals
Best Pet Store
Lemos Feed & Supply
Best Pet Grooming & Care (Tied)
Golden Paw
Hair of the Dog
Best Veterinarian or Pet Hospital
Atascadero Pet Hospital
Best Feed Store
Atascadero Hay & Feed
Best Dog Park
Templeton Dog Park
Health, Wellness, And Beauty
Best Urgent Care or Clinic
Med Post
Best General Practitioner or Doctor
Dr. Michael Lebens
Best Pediatrician
Patterson & Tedford
Best Dentist or Orthodontist
Dr. Stout & Dr. pambrun
Best Optometrist and Eye Care
Optometric Care Associates
Best Podiatrist
Central Coast Foot and Ankle
Best Chiropractor
McGaughey Health Care
Best Holistic Healthcare
Salus Integrative Medicine
Best Day Spa
River Oaks Hot Springs
Best Nail Salon
Calvin's
Best Hair Salon
The Wearhouse
Best Barber Shop
Nate's Barbershop
Best Tattoo Parlor
Cherry blossom
Best Gym or Personal Trainer
Kennedy Club Fitness
Best Weight Loss or Nutrition
Fusion Health & FIIT Training Center
Financial, Real Estate, or Legal Services
Best Bank or Credit Union
SESLOC
Best Real Estate Agent
Malik Real Estate Group
Best Mortgage Company
Envoy Mortgage
Best Insurance
John Donovan State Farm
Best Financial Planning Agency
Edward Jones
Best Attorney or Lawyer
Martha Spalding
Best Tax Preparation
William Gallant, H&R Block
Best Bookkeeping Service
Tidwell Bookkeeping
Travel, Entertainment, Leisure and Events
Best Hotel
The Carlton
Best Event or Wedding Venue
Rava Winery
Best Art Gallery
Studios on the Park
Best Girl's Night Out Spot
1122
Best Guy's Night Out Spot
Tent City Beer Company
Best Golf Course
Hunter Ranch
Best Park
Atascadero Lake Park
Auto Care
Best American Auto Repair & Maintenance
Ferrell's Auto Repair
Best German Auto Repair & Maintenance
German Performance
Best Japanese Auto Repair & Maintenance
G&H Auto Repair
Best Lube and Oil Service
Lube & Go
Best Car Wash and Auto Detail
El Camino Car Wash
Best Body Shop
Davis Auto Body
Best Tire Sales and Service
Americas West Tire & Auto
Best Auto Sales
Paso Robles Ford
Best RV Sales and Service
Sky River RV
Best Gas and Diesel Station
Klem's
Best Window Repair or Tinting
A-1 Auto Glass & Tint
Best Auto Audio and Video
Ultimate Car Audio
Best Auto Parts
Napa Auto Parts
Wine & Vineyards
Best Downtown Tasting Room
Justin Downtown Tasting
Best Vineyard Tasting Room
Tobin James
Best Vineyard Experience
Halter Ranch
Best Red Wine (Tied)
Opolo Mountain Zin
Austin Hope Cab
Dauo Cabernet Sauvignon
Castoro
Best White Wine
Tables Creek Sav Blanc
Best Wine & Beer Tour
Hop On Tours
Breweries, Distilleries, and Tap Houses
Best Bar, Tavern, Pub, or Tap House (Tied)
Pappy McGregors
Streetside Ale Houe
Best Brewery
Barrel House
Best Local Spirit
Central Coast Distillery Rum
Best Night Club
Pappy McGregors
Best Beer
Firestone 805
Best Cocktail
1122
Family-Friendly
Best Family Outing
The Ravine Water Park
Best U12 Kids Entertainment
Hop's Bounce House
Best 12-17 Kids Entertainment
Galaxy Theaters
Best Amusement or Games
The Slice
Best Bounce House or Party Supply
Hop's Bounce House
Best Event Supply Company
All About Events
Charitable Giving
Best Charity or Nonprofit
ECHO Homeless Shelter
Best Charity Event
Dancing with our Stars
Best Youth Charity
Paso Robles Youth Art Foundation