Downtown merchants welcome guests as traditional event promotes shopping small for the holidays
By Becca Sligh
Paso Robles Press Contributor
PASO ROBLES — Paso Robles' traditional start to the holiday season began last Saturday, Nov. 11, with merchants opening their doors for Elegant Evening. Activities ranged from members of Paso Robles High School's marching band playing in Norma's Alley to performances by dancers from Artistry In Motion doing various performance numbers for onlookers.
Elegant Evening is said to be the start of Paso's Christmas Story, as it's the first Christmas-themed event that gets everyone excited for the holidays. Almost all stores that participated had elaborate decorations. Firefly, as well as The General Store located in the heart of downtown Paso Robles, both spent countless hours building and decorating for the big night and will keep their decorations up well into the New Year. Most shops also offered food and wine pairings to those shopping and strolling. 
advertisement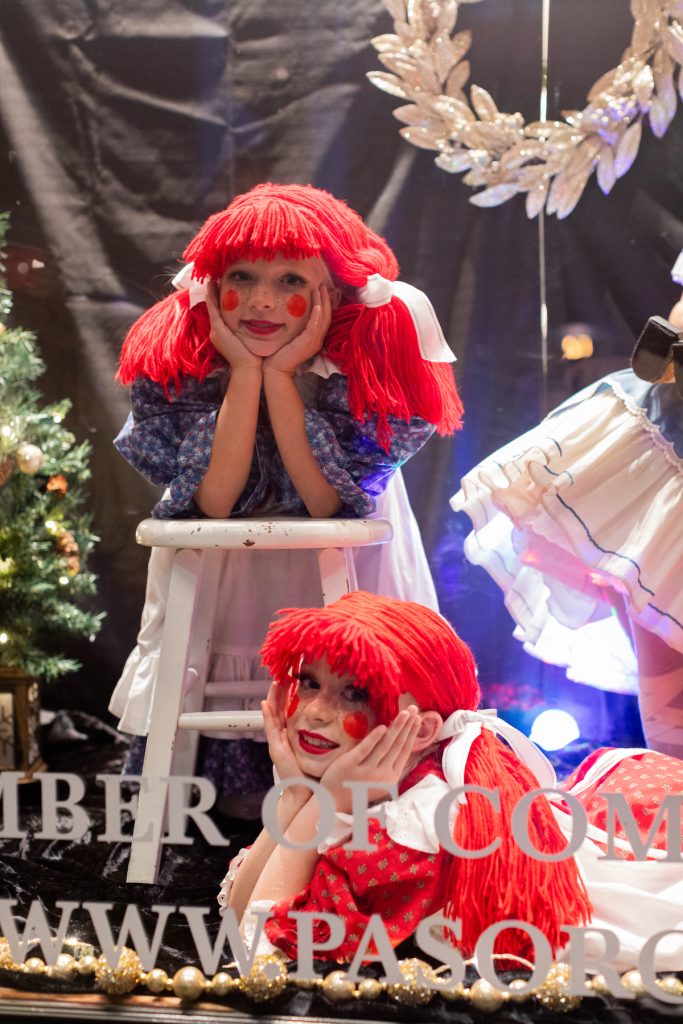 "This is probably our favorite downtown event," says Bill Haley of the Haley & Co. clothing store located at 1309 Park St.
"We love hanging out and getting extra foot traffic," said Haley, who also mentions he loves this event since it's free to those who attend and anyone can join.
Elegant Evening not only kicks off the holiday season in Paso Robles but it also promotes shopping at local small businesses.
Garrett Wesch, owner of Kahunas, shares how his shop makes Elegant Evening fun for patrons.
"We have something called 'Pop & Shop until you Drop,'" Wesch says. "Every time we pop a balloon, a coupon flies out, and it just creates a fun energy in the store."
Wesch mentions this is their 15th year doing this shopping activity for Elegant Evening; however, Kahunas itself has been participating in Elegant Evening from the very beginning.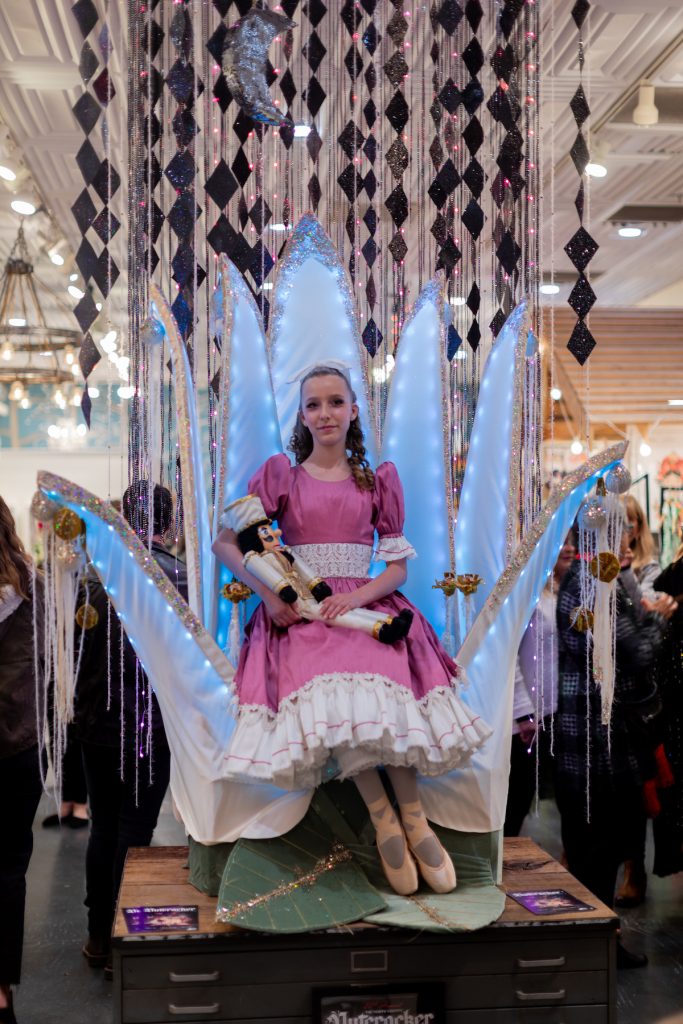 "My mom [Debbie Wesch] and Norma [Moye] were the originators of starting Elegant Evening," Wesch recalls.
Wesch shares that his mom, Debbie, was one of the first shop owners to include wine and food in the stores for people who attended Elegant Evening.
Another novelty aspect of Elegant Evening is the live mannequin displays. These displays consist of the actual performers from "The Nutcracker" put on by the North County Dance & Performing Arts Foundation sitting still like mannequins in downtown store windows. Dressed in costume, the display of a ballerina in a window surrounded by faux snow gives the perfect amount of excitement to all in anticipation of the upcoming holiday season.
The 27th Annual Nutcracker performance will be at the Spanos Theater at Cal Poly this Dec. 1 through 3, featuring various performance times. Tickets are available at ncdpaf.org/events/2023nutcracker.
Next on the Paso Robles holiday festivities lineup is the 37th Annual Downtown Holiday Lighting Ceremony, which will be held Friday, Nov. 24, at 5:30 p.m. in the Paso Robles City Park. The event is in partnership with the Lights of Hope fundraiser, benefiting the Cancer Support Community — California Central Coast. 
Feature Image: The staff of Firefly enjoyed the festivities at last Saturday's Elegant Evening. Photos by Becca Sligh