Sharp, funny, honest look at the longevity of love
Wine Country Theatre presents the nationally-acclaimed play, ANNAPURNA, a sharp, funny, and very honest story about the longevity of love, playing at the Park Ballroom located at 1232 Park Street in Paso Robles from Friday, Sept. 22 and running through October 8th.
The two-character play features a pair of SLO County's finest actors — Tom Ammon and Jenny Shaheen — and is being directed by the equally-talented Dana Shaheen.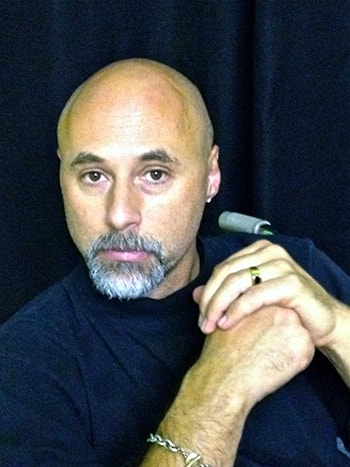 Jenny and Dana Shaheen are well-known theatrical producers, actors, and directors; having founded the artistically-successful Chameleon Productions, based in Arroyo Grande, 22 years ago.
"We are thrilled to welcome the founders of Chameleon Productions to Wine Country Theatre. Collaborating with this level of talent continues to build our artist pool and attract audiences from throughout the county," stated Board President Laurie Zenobio.
Chameleon Productions has produced large-scale musicals such as Les Misérables, Jekyll and Hyde, Guys and Dolls, Jesus Christ Superstar, and others.
"Dana and Jenny Shaheen emulate everything we stand for – professional-quality, community-based theatre. They are absolute pros, both onstage and off. Tom Ammon is another outstanding artist, our audiences may remember him as Candy in last year's production of Of Mice and Men," continued Zenobio.
The story of ANNAPURNA follows Emma and Ulysses, played by Shaneen and Ammon, respectively.
After twenty years apart, Emma tracks Ulysses to a trailer park in the middle of nowhere for a final reckoning. What unfolds is a visceral and profound meditation on love and loss with the simplest of theatrical elements: two people in one room.
ANNAPURNA is a comic and gripping duet. The closer [the characters] get to understanding what drove them apart, the more engrossed we become in watching them draw together. What if you had experienced the defining moment of your life—but couldn't remember it? ANNAPURNA deals with just that dilemma, as well as other imponderables such as the vagaries of love and the philosophical clarity of impending death.
At the heart of each character is a lyricism that simply can't be suffocated. Sharr White has created two fine and ferociously-damaged people caught in the emotional whirlpool of not being able to live with or without each other; his poetry is endearing and quite lovely, and his dialogue is sharp, funny and consistently very honest.
The shows run from Friday, Sept. 28 through Sunday, Oct. 8. Performances are 7:30 p.m. every Friday and Saturday, followed by a 2 p.m. matinee performance every Sunday. Tickets are $25 for adults and $15 for students. Groups of 8 or more are $20 each.
For more information, or to purchase tickets for Wine Country Theatres' production of ANNAPURNA, visit the theatre's website at www.winecountrytheatre.com.