The Natural Alternative Nutrition Center – "The Store That's So Much More!"
Hi! I'm Bobbi Conner, Certified Clinical Nutritionist and owner of The Natural Alternative Nutrition Center. I recently received my certification in Applied Clinical Nutrition after completing the required hours in the study of functional medicine and clinical nutrition. I have an extreme passion to help people achieve optimal health and wellness with a holistic approach.
Meet my amazing team — Renee Miklos, Manager & Certified Nutritionist, Naturopathic Practitioner; Nick Barkemeyer, Certified Health Coach & Fitness Nutrition Specialist; Sandy Walton currently studying nutrition & working on her certification as Essential Oil Coach; and Moriah Walters, Certified Birth Doula with 30 years of experience in the field of nutrition, health and bodywork.
Plan a Fast & Healthy Breakfast on the Go!
As kids and teens head back to school, remember that breakfast is the most important meal of the day!  Help their body and brain stay energized and alert throughout the morning with a protein-rich breakfast shake. While the morning rush is on, shakes can be whipped up quickly….and off you go. You'll give the kids much needed protein, antioxidants, vitamins, minerals, omega 3 healthy fats, fiber and energy. In contrast, cold cereal with sugar and artificial colors leave the kids feeling hungry, irritable and spacey well before lunchtime.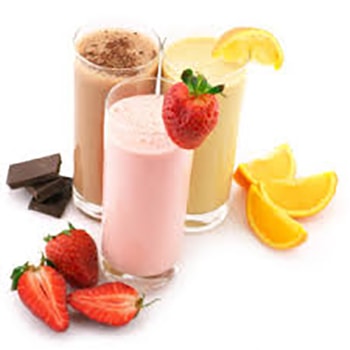 Bobbi's Favorite Shake
1 scoop protein powder
½ cup frozen berries
1 to 2 cups greens (kale, chard, beet greens)
advertisement

1 tbsp. flax or hemp seeds (extra omega 3s)
Ice cubes & water or milk (almond, coconut, etc.)
Stevia to sweeten if desired!
High Quality Protein Powders
We carry a variety of protein powders from whey protein (from organic, grass fed cattle) to bone broth protein (very popular!) to plant based proteins that include rice, hemp, pea and more. Our quality protein powders do not contain artificial sweeteners, flavors and preservatives that may be harmful to your body.  Only clean nutrition here!
Ancient Nutrition – Bone Broth Protein
Join us on Sept. 8, 12, 15, and 19 from 1 to 4 p.m. for Dr. Axe Bone Broth and Collagen tasting of delicious flavors including vanilla, chocolate, mocha, turmeric and more! My customers tell me they feel improved gut health, reduced joint pain and clearer skin by adding these amazing protein-collagen blends to their daily diet. Just add water, juice, almond milk or whip up a shake! Protein powders and meal replacement shakes are 20 percent off through Sept. 30.
Visit The Natural Alternative for the great selection of quality protein and collagen powders, vitamins, herbs, organic food and snacks, essential oils, homeopathics, and detox/weight loss products. Meet my amazing staff and enjoy "The Store That's So Much More!"
The Natural Alternative opened its doors downtown Paso in 1995 "and is still going strong thanks to you!"
Watch for future articles on natural health and wellness!
Discover "what better feels like!" – Bobbi