From "Essential Businesses" to just plain community supporters, the advertisers in Paso Robles and Colony magazines make our community what it is, and through the good and challenging times are there to provide goods, services, and expertise to North SLO County residents and business community.
Covering the greater Paso Robles and Atascadero areas, the magazines mail out to 45,000 addresses in the North SLO County, all thanks to our amazing advertising supporters. Because of them, we deliver news and information about the events, nonprofits, people, community and businesses the community needs.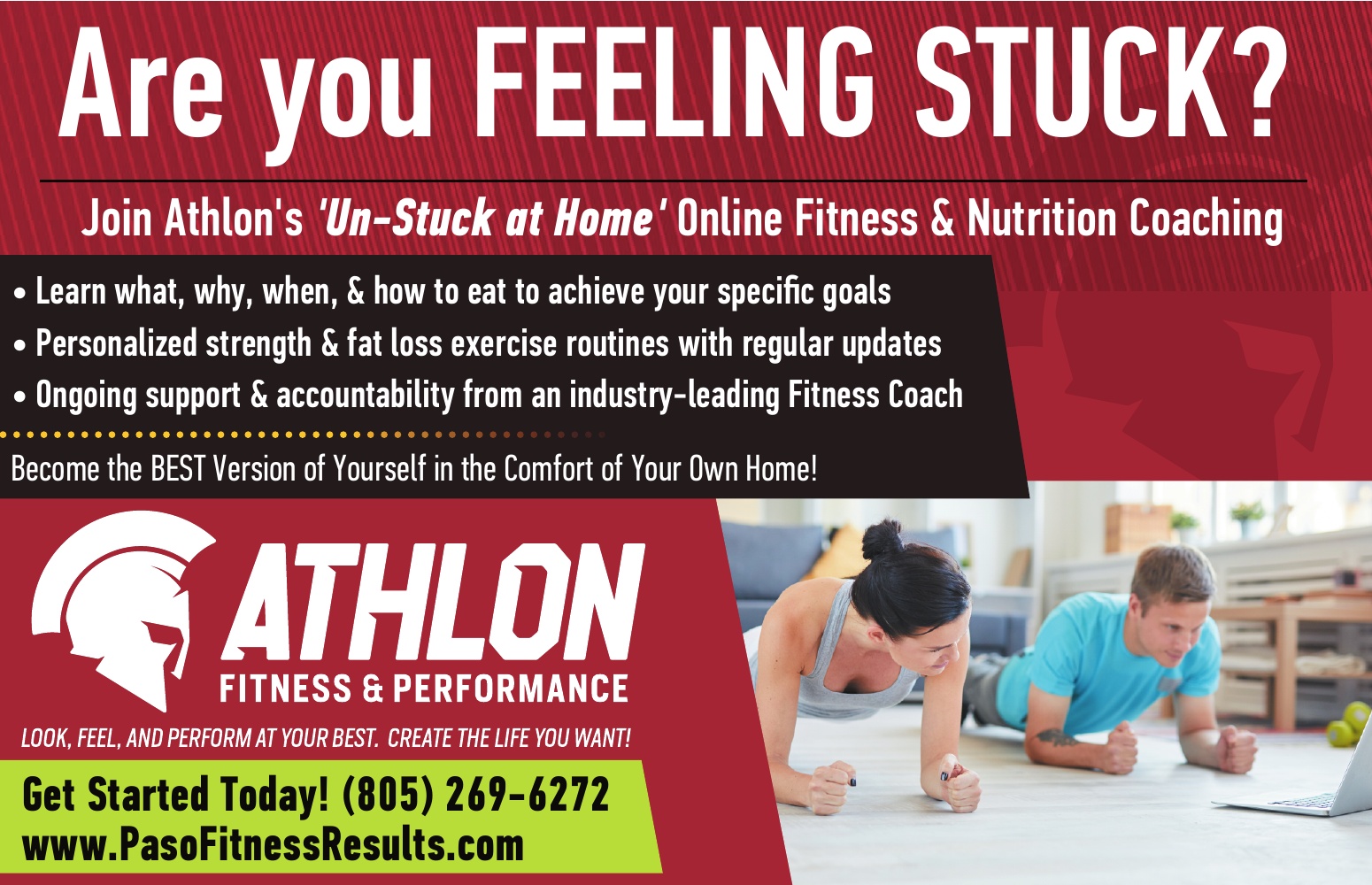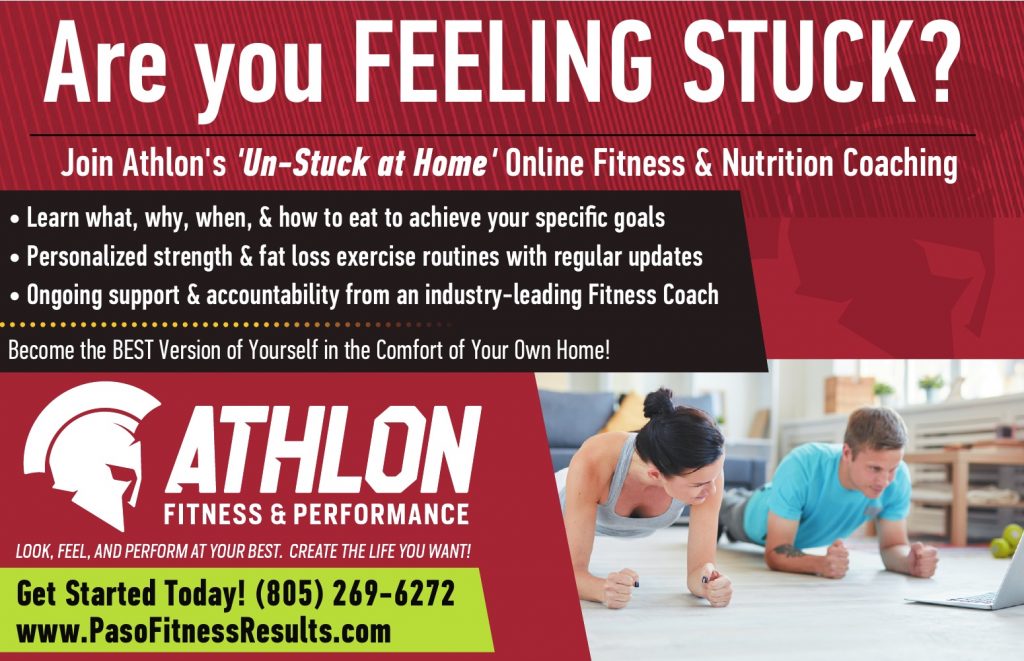 About Athlon Fitness & Performance:
Athlon was originally created to fulfill the strength and conditioning needs for an "elite" fitness and sports performance facility for athletes in San Luis Obispo, Paso Robles and Templeton. A place where high level fitness and performance enthusiasts could trust they were getting the most up to date, scientifically-proven personal training strategies. We assembled a team of exercise physiologists, physical therapists, nutritionists, and athletic trainers to ensure the methods being researched and applied were high quality and multidisciplinary.
advertisement

But we quickly realized that EVERYONE IS AN ATHLETE… Maybe not everyone is trying to make the Olympics, (like some of Athlon's clients), but everyone generally wants to perform better in their life, feel good physically, and have energy leftover at the end of the day. And of course, EVERYONE likes having the lean, toned body of an athlete… So we began training EVERYONE in similar speed, strength and conditioning workouts as we do our pros! ! Home-maker athletes, construction worker athletes, "key-board" athletes, older-adult athletes, desk-jockey athletes, EVERYONE.
Most people want to change their body, fitness, and energy levels. The science and techniques behind athletic development CAN be applied to anyone, whether you're 9 years-old or 90! With the right exercise selection, intensity level, and coaching you'll see tremendous improvement in not only the way you perform but in the way you look and feel! Click the button below and see for yourself…