Breaking news, personal and business profiles, and comprehensive coverage of the local news you care about
The Paso Robles Press — the North SLO County's daily news leader — offers the most current and comprehensive coverage of the Paso Robles area with daily news and informative profiles. The Paso Robles Press has delivered the news of Paso Robles and surrounding areas in print for more than 130 years, and serves the local community with the most comprehensive and complete coverage of the Paso Robles daily news cycle on the Paso Robles area's No. 1 online news source.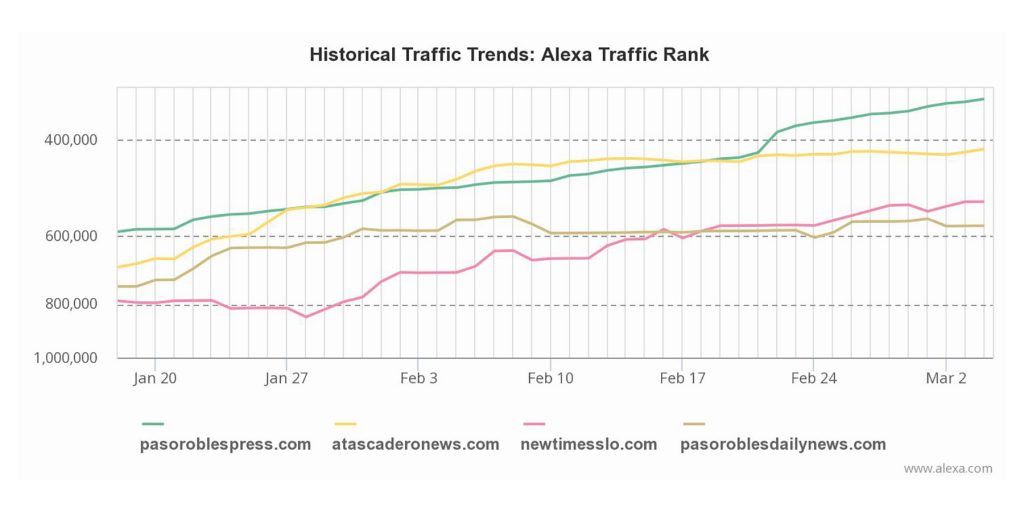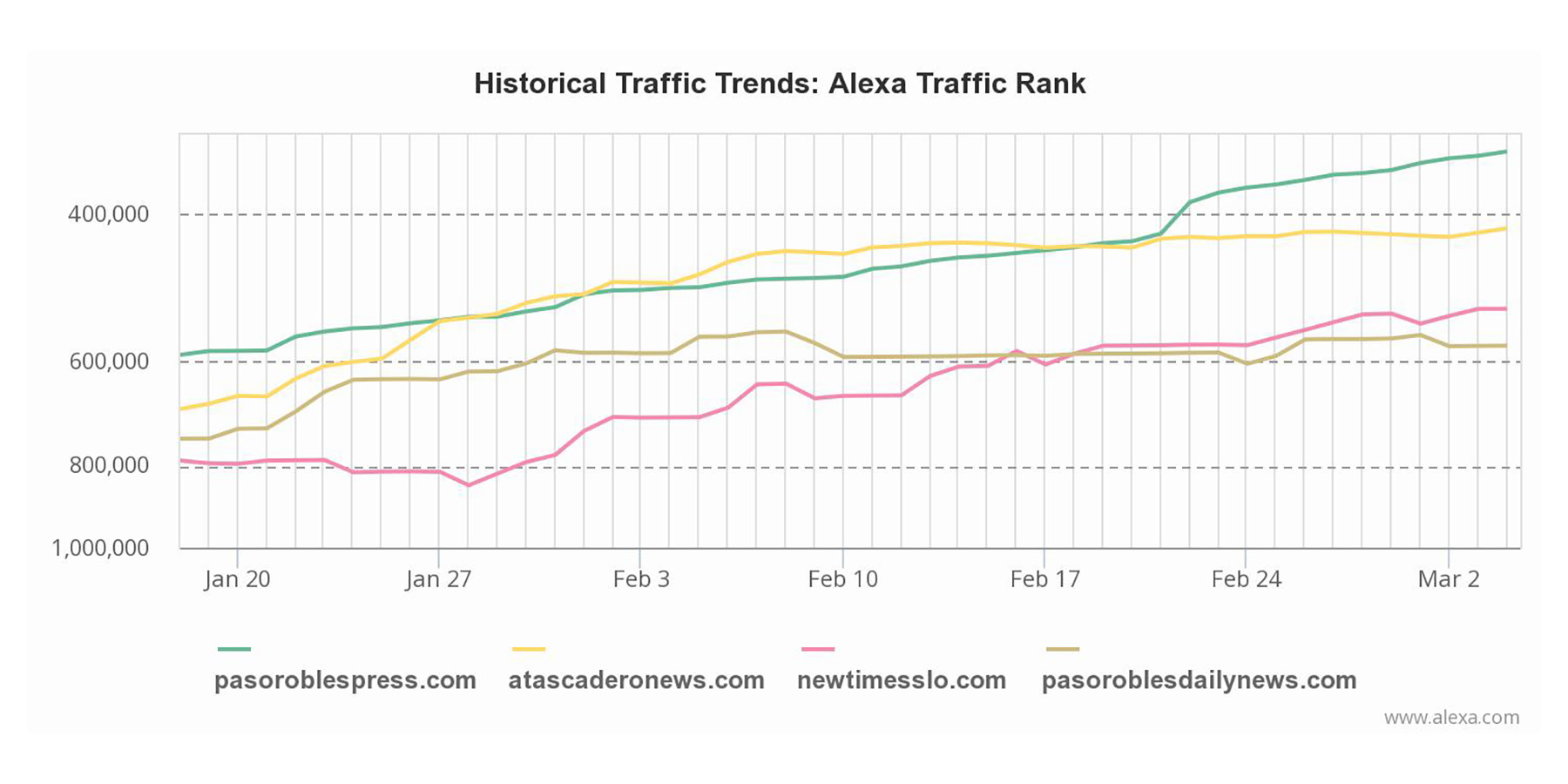 The industry standard ranking service, Alexa.com (an Amazon company) ranks the Paso Robles Press website as the top-ranked source for news and information in the Paso Robles area, head and shoulders above the competition. Not only is pasoroblespress.com ranked as No. 1, but its sister publication The Atascadero News (atascaderonews.com) has joined pasoroblespress.com at the top to hold the two top-ranked news sites focused on the local community.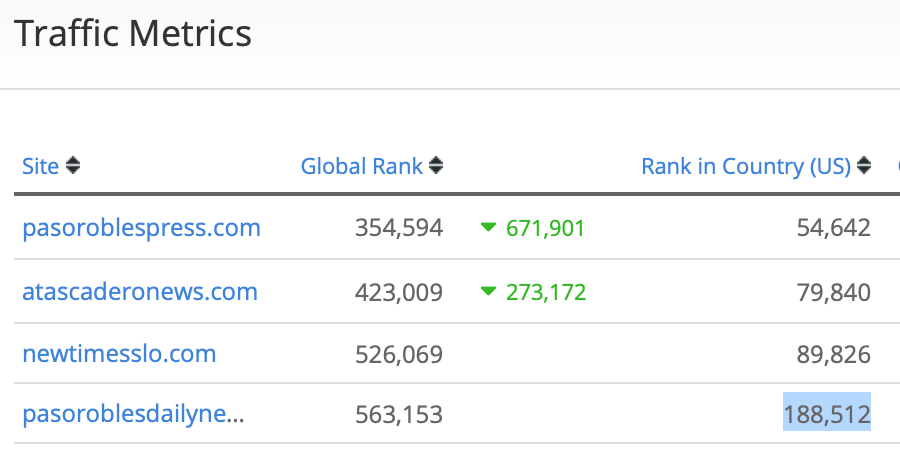 With engaging content from professional writers and local event coverage, to breaking daily news for the community about topics they care about, pasoroblespress.com brings our readers the latest in daily news and the area's best advertisers. As the Paso Robles daily news leader, in print and online, the Paso Robles Press offers the best advertising opportunities in North SLO County online, and Paso Robles Magazine and Colony Magazine are best-in-class direct mailed glossy editorial magazines.