Musical is an adaptation of Hungarian play 'Parfumerie,' which was also the inspiration for "You've Got Mail"
PASO ROBLES — Wine Country Theatre's musicals are back with a bang with their current production of "She Loves Me." The production takes place in the Berg Auditorium at the Paso Robles Youth Arts Center, and its second weekend of shows will run Sept. 29 through Oct. 1, which means you still have time to see it.
The storyline of "She Loves Me" is a familiar one as it was adapted from the Hungarian play "Parfumerie," which was also the inspiration for films like "The Little Shop Around the Corner" and "You've Got Mail." So, chances are, if you love those delightful rom-coms, then "She Loves You" is probably right up your alley, too.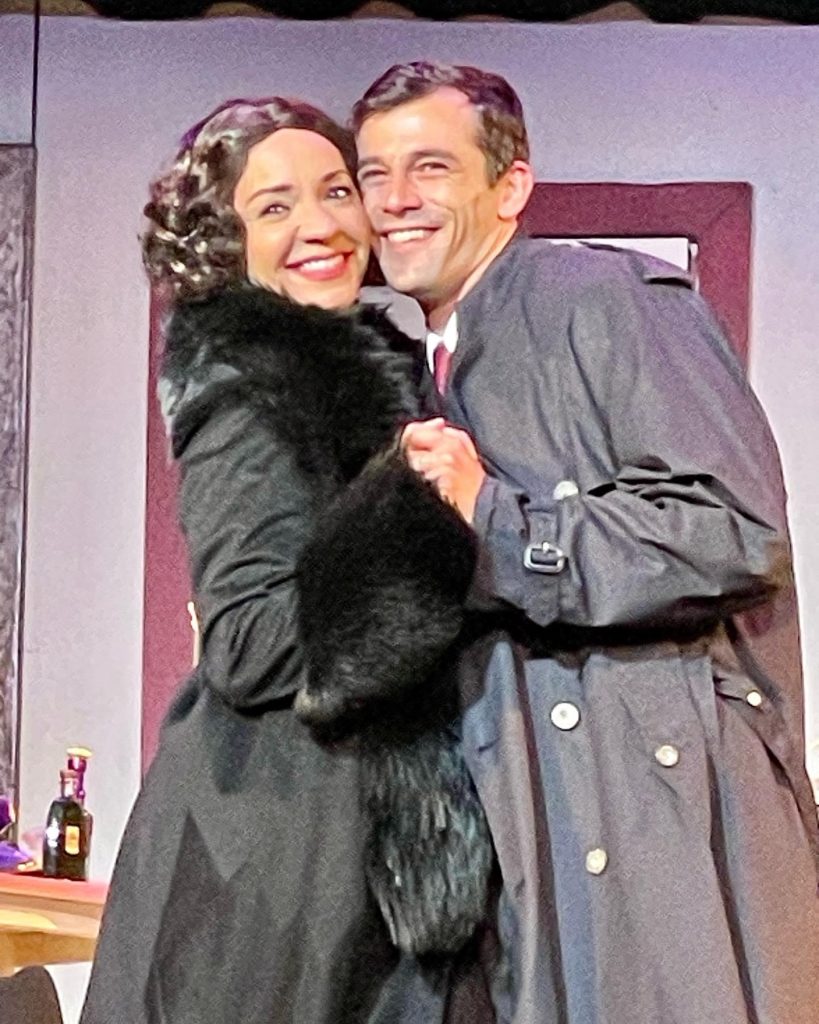 "It's our first show back since the pandemic, so it's been a little bit crazy getting into a new venue, but we've got a really tremendous cast, we have a really great production team, and everybody's just having a lot of fun," said lead actor and WCT Board Member Thomas Grandoli. "I was saying earlier, these guys put the community in community theater."
Paso Robles Press was in the audience for the 7:30 p.m. show on Saturday, Sept. 23, to experience all the fun for themselves. And what an exciting evening it was. The actors' singing voices and comedic chops are showcased by the plot, which features Georg (played by Thomas Grandoli) and Amalia (played by Veronica Surber), who start working in the same parfumerie. The two don't get along at all, but they have no idea they've simultaneously been falling in love through letters they've been writing to each other as secret pen pals through a lonely-hearts advertisement. Add in a cast of uproariously hilarious secondary characters and some surprisingly heavy subplots, and you've got a hit musical production.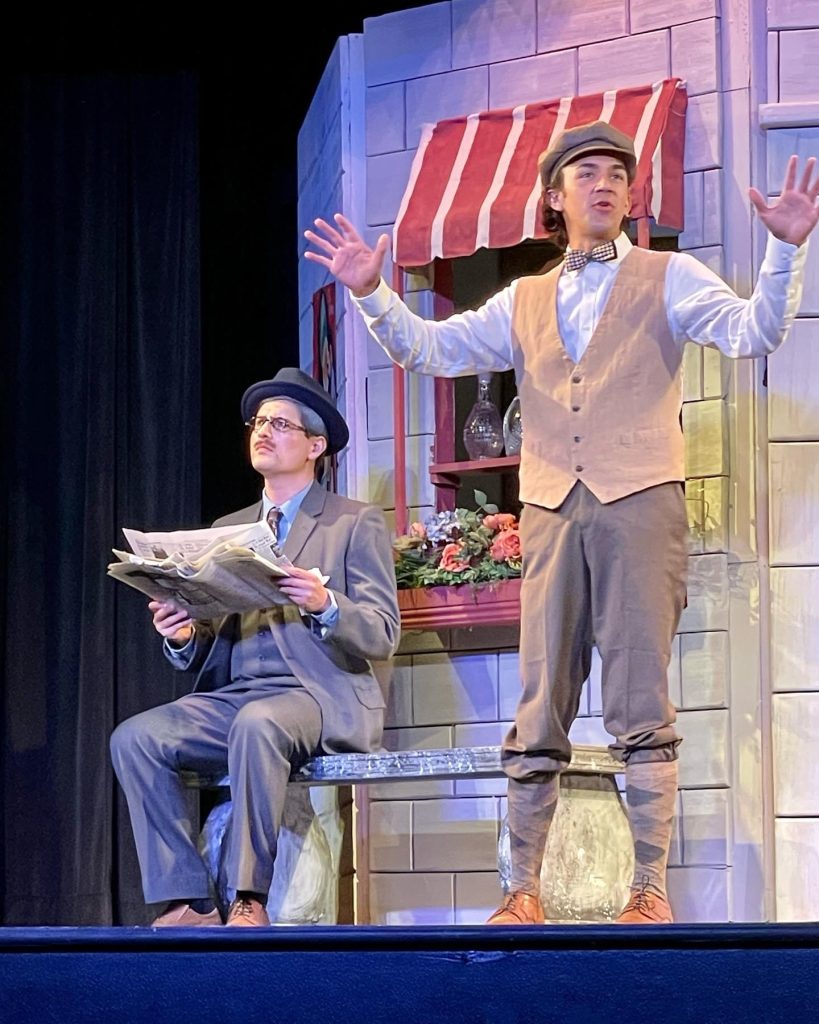 "This is kind of our comeback story. We're comeback kids," said Lindsay Taylor, who plays Ilona Ritter with perfect comedic timing. "This part is actually a bucket-list part for me. So it was a really big deal, and this was my first principal role in about 10 years. I took some time off to have my babies. My children also actually did stage crew as well, so it was a family experience."
The rest of the delightful cast includes Curran Bojorquez as Arpad Laszlo, Hunter Boaz as Steven Kodaly, Thomas Villa as Ladislav Sipos, James Brescia as Mr. Maraczek, and Johnny Johnson as Mr. Keller. Melodie Rivas, Mary Alvarado, Marjorie Hamon, Charlotte Surber, Greg DeMartini, and Lillyana Denton round out the cast as the talented ensemble.
"This has been a show in the making for the last couple of years. We were going to do it, and then things kind of fell through, and now we had an amazing team come on board. Our director, music director, choreographer, like we're in, let's go, let's do this. It was an easy decision to do the show," said Veronica Surber, who is also a board member, on getting the ball rolling for the show.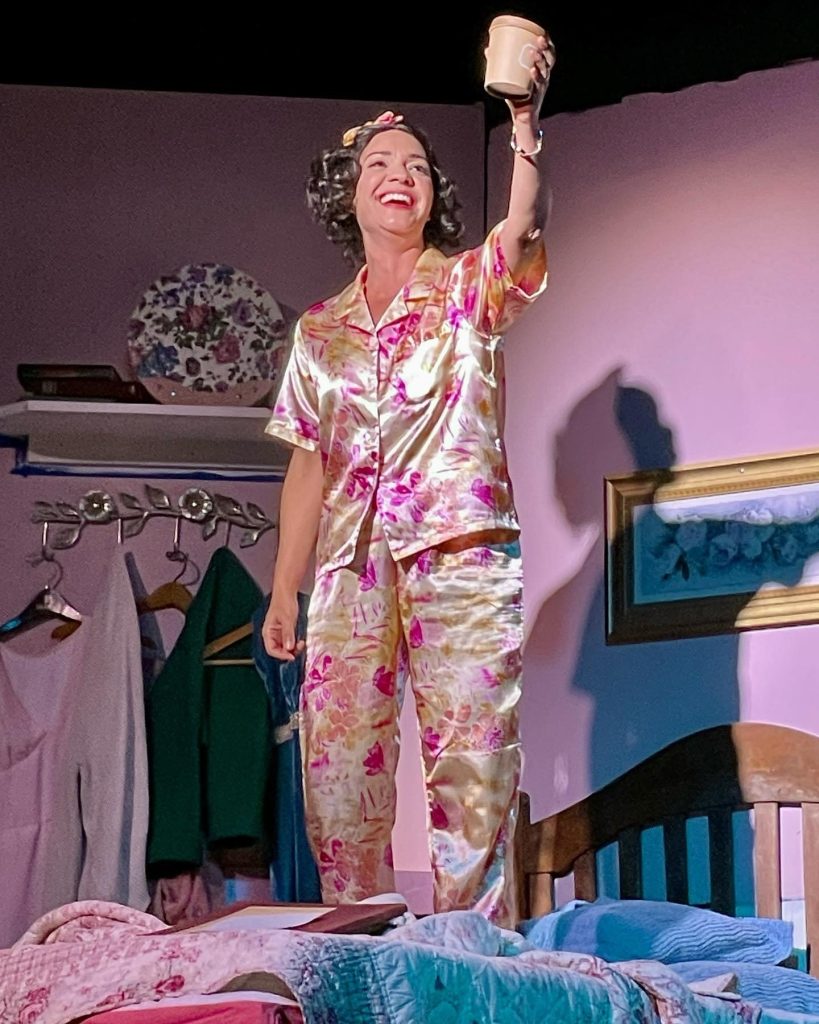 "She Loves Me" was directed by Elaine Fournier, with musical direction from Marcy Irving. Fournier said in her director notes that she fell in love with the show when she saw it at the Savoy in London and happily decided to direct this Wine Country Theatre production. Surber commented on Fournier giving the actors a lot of creative freedom with their acting choices for their roles, and boy, did it create magic on stage.
You can see "She Loves Me" for yourself Friday, Sept. 29, at 7:30 p.m.; Saturday, Sept. 30, at 2 p.m. and 7:30 p.m.; and Sunday, Oct. 1, at 2 p.m. Tickets are $30 for general admission, with $18 tickets for students. You can buy your tickets here my805tix.com/e/she-loves-me/tickets. Table seating is first come, first serve, with wine and snacks available for purchase.
"This show has been nothing but amazing. The cast is amazing. We get along, and it's wonderful. We are friends having fun on stage," concluded Taylor.